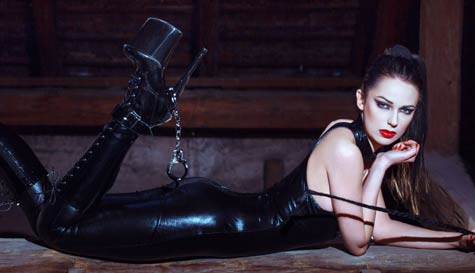 It's the mother of all stag pranks. While the groom thinks him and the guys are heading out for a few hoppy beers, the rest of the stags are planning his utter downfall at the hands (feet and whip) of a leather-clad dominatrix. "It's what he would've wanted."
The session will start with a female guide who'll show you and the guys to the venue, which happens to be an entire strip club which will be your playground for the hour. Hopefully, at this point, you and guys have managed to keep the groom completely in the dark. Inside the club, the Mistress will be waiting to teach him a spankingly good lesson. "It's going to hurt us more than it hurts you... No, it's not. It's just going to hurt you!"
Beer o'Clock
Each of the stag will receive a free beer
The groom will get unlimited free beer
More Punishment
You can also add an extra 'groom treat' to your session...
Jelly Wrestling - 2 topless wrestlers, 1 hapless groom, 1 giant pool of jelly. Fight!
Roly Poly Show - The biggest stripper the groom will ever see!
Ask our team about adding an extra treat to your session.