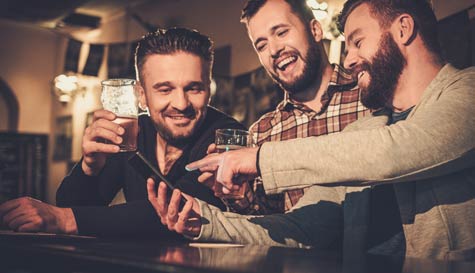 Wherever you head on your big weekend, whether it's Birmingham or Barcelona, you're sure to spend a fair bit of time in one boozer or another. If you're looking for that special venue to begin your weekend of stag mayhem, our stag party pubs is sure to send you and the lads in the right direction.

We've selected only the finest pubs and bars in all our destinations, so you know you'll be visiting only the best venues no matter where you head on the groom's last weekend of freedom. If you're heading to Europe, we can even arrange guides for the essential pub and bar crawl, which is, of course, a must if you're looking to take a boozy tour of the city.

Pubs are awesome havens for stags everywhere, providing good beer and delicious food. So whether you're looking to kick off a big night out with a few friendly pints or you're after the perfect greasy grub to cure you of that crippling hangover, paying a visit to a welcoming public house is a must on your stag weekend.

Pubs are a perfect way to set the pace for a big weekend, providing you and the lads with the perfect chance to catch up on all the latest goings-on as well as being a great way to break the ice between stags who haven't met before. There are big laughs to be had here, especially if you decide to nominate the groom to perform a few stag forfeits...