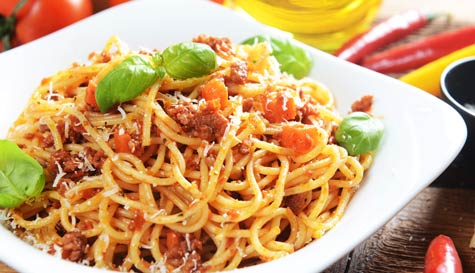 Fair's fair, there are certainly things our Italian cousins are pretty darn good at;
Designing great sports cars
Winning World Cups
Dressing in style
Creating ancient, world conquering civilisations
And cooking some of the best food in the world
They are masters at all things culinary, from great gelato (that's ice cream to non-foodies), to incredible pastas and some of the world's finest wines. But you no longer need admire the food from afar, as if your noses are pressed against the glass of Italian life.
With this great stag option you can dine the Italian way, unhurried, over several courses with wine, coffee and water. Savouring each mouthful. If you really want to do it the Italian way then wave your hands around and get louder as you speak.
Friendly waiting staff will be on hand to talk you through the dishes. Your meal will also be prepaid so you won't need to worry about splitting the bill and can instead focus on the incredible flavours of Italy.
Starters
Warm Focaccia
Fried Pumpkin Flower
Cod Fillet
Mixed Frittini
Coccetto White Aubergine Parmesan
Cheese Selection
Tomato & Rocket Bruschetta
Cottage Cheese & Honey Bruschetta
Ham & Buffalo Bell
Primi Piatti
Bucatini Amatriciana
Rigatoni alla Carbonara
Spaghetti Gricia
Bombolotti Cheese Pepper
Rigatoni Pajata
Tagliatelle Skullcap
Spaghetti alla Puttanesca
Tagliatelle with Artichokes
Vegetarian Rigatoni alla Carbonara
Tonnarelli with Cheese & Pepper & Crispy Artichokes
Fusilloni with Cream of Broccoli & Sausage
Ravioli Stuffed with Burrata & Basil with Tomato Confit
Casareccie Gorgonzola & Walnuts
Risotto Radicchio Cesanese
Gnocchi Gorgonzola Radicchio & Speck
Soups
Secondo Piatti
Ribs of Lamb
Tripe Roman
Oxtail
Coratella Lamb
Saltimbocca alla Romana
Codfish Stew
Aubergine in Gattabuia
Gattaburger
Chicken Steak with Red Pepper Cream
Baked Scamorza
Baked Scamorza with Ham
Scamorza with Radicchio
Dessert Trolley