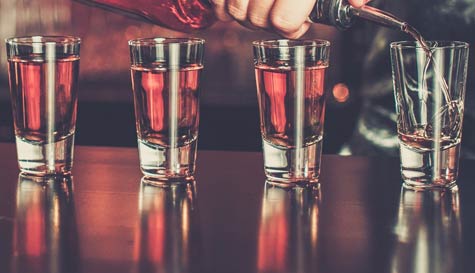 "We came, we saw, we vodka'd."
Perhaps the greatest gift Poland gave to the world, vodka is surely one of the world's greatest party fuels. Seriously, it's even better than a Jedward album, at full blast!
You and the guys will celebrate like true party Tsars, you'll be greeted at the venue and with your names on the guest list you'll be waved inside. In the venue, a reserved area will be set aside for you along with a bottle of Ketel Vodka, mixers and ice so you can be your own bartenders for a while. "Twoje zdrowie" (that's Polish for 'cheers').
The venue has a superb atmosphere and is one of the best weekend bars with a great sound system and top tunes.
Weird Vodka Facts
Soaking your razor blade in vodka helps disinfect it and prevents rusting.
In Europe vodka must be at least 37.5% proof. In the US, the figure is 40%.
Russia once banned the sale of vodka and immediately lost a third of its income.
Drinking vodka can help lessen the pain of hot chilli or curry.
Please note;
One set of drinks per 10 guests