OK, so you've found someone you want to spend the rest of your life with – WINNER!
… but you have absolutely no idea how you're going to propose – NOT SO WINNER!
Don't fret!
Here at StagWeb, we found out the hard way that casually asking your partner if they'll marry you whilst you're scrubbing the toilet doesn't quite scream romance (but we were already down on one knee, what more do they want!!).
So, we put our heads together and managed to devise some memorable and genuinely romantic proposal ideas at home so you can make it that extra special event it should be.
Dive in, get planning, and we look forward to planning your respective stag/hen/sten parties when they inevitably say yes – which they will!
---
The Polaroid Photo Proposal
What you'll need
String
Pegs
Polaroid Pictures
"Shake it like a polaroid picture!"
You don't need an actual Polaroid camera for this one, you'll just need to get some of your best/funniest/most romantic photos together and then get them printed online.
You can then hang them around your house or flat showcasing the best moments of your relationship or even put them in chronological order to show your journey together before you pop the big question.
Get some standard pegs and strings or some wooden heart pegs and strings now!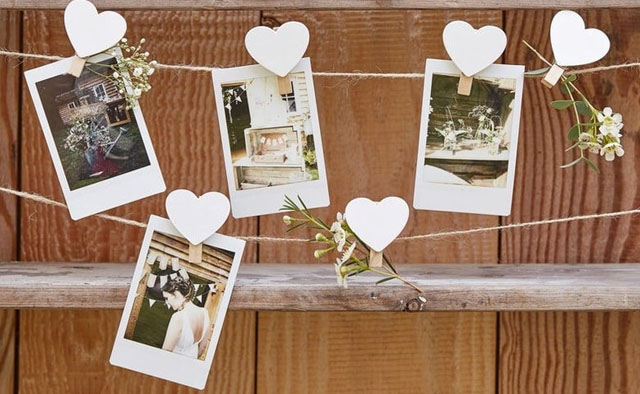 ---
The Video Compilation Proposal
What you'll need
The ability to put together a video slideshow of your relationship
Or a friend with the ability to put together a video slideshow of your relationship
A device to play said video
Similar to the polaroid picture proposal, you could put together a slideshow of your best moments as a couple (or get a friend to help you if you don't even know where to start with the tech side of things!).
Then you can pour some wine, suggest a film and cuddle up on the sofa as a video of your life together plays before you get down on one knee and pop the question.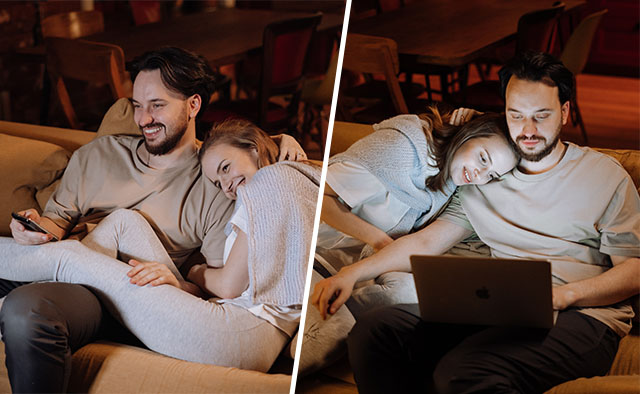 ---
The Romantic Meal Proposal
What you'll need
Some cooking ability
Or a friend you can hide in the kitchen with some cooking ability
Or a good takeaway menu
An oldie but a goldie… well, if you can cook, that is!
Rustle up a delicious meal – whether that's a favourite of theirs or you're pulling out all the stops and making something super fancy – and enjoy a romantic evening together.
If your cooking ability doesn't extend much beyond making beans on toast, consider ordering something special in or you could even splash out on a private chef to come to your house!
Top Tip: Don't hide the engagement ring in a pile of mash potato – it's not as romantic as you may think!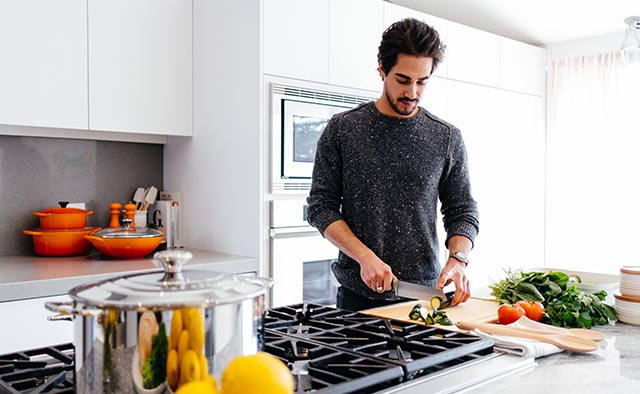 ---
The Indoor Picnic Proposal
What you'll need
A picnic blanket
Candles
Wine & food
Unique, creative, and certifiably romantic, the indoor picnic is something a little different from your standard proposal that your partner will adore.
Grab yourself a picnic blanket, put together a hamper of delicious treats (push the boat out a bit further than cheese and pickle sandwiches), light some candles and open up a bottle of wine.
Get yourself a classic picnic blanket now!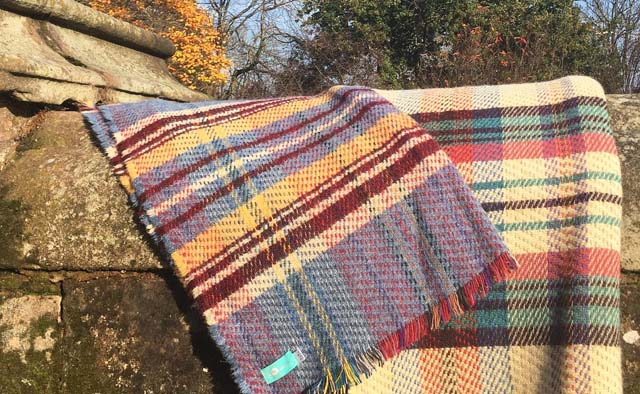 ---
The Pokémon Proposal
What you'll need
A Pokémon proposal card
Preferably a partner who enjoys Pokémon
The desire to catch them all
"I choose you!"
Yes, this is about as unique a proposal as it gets. If your partner is big into Pokémon or you're looking to take a little nostalgic trip down memory lane, a Pokémon proposal card is a quirky way of asking them to spend the rest of their life with you.
Get your Pokémon proposal card now!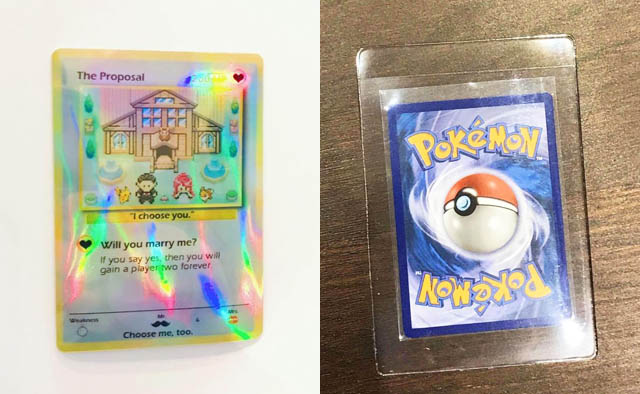 ---
The Breakfast in Bed Proposal
What you'll need
Breakfast
A breakfast tray
A bed
Breakfast in bed is hard to beat on any occasion, but you throw in a proposal and BAM! You're in the good books for at least a week!
Again, ensure you make an absolutely banging breakfast and you don't just slop down a bowl of cornflakes and a cold piece of toast.
Get yourself a retro breakfast tray now!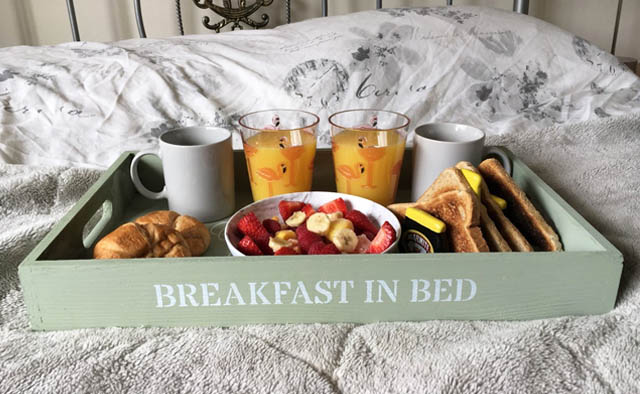 ---
The Wine Tasting Proposal
What you'll need
A selection of wines
Some nibbles
Tasting cards
Vino tasting is a sublime activity for wine lovers and a sophisticated way to wind up to the big proposal.
Get a selection of stunning wines, maybe some cheese or chocolates to complement each one and enjoy. You could even make up some tasting cards, so you know exactly what is in each wine to elevate it further.
Check out Groupia's Guide to Hosting a Wine Tasting at Home now!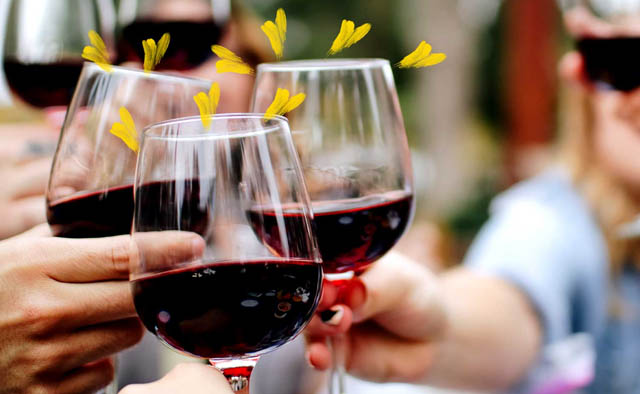 ---
The Scratch Card Proposal
What you'll need
A proposal scratch card
A straight face
A lucky penny
A subtle proposal method, walk in and announce: "Hey, I got you a scratch card!" and carry about your business whilst your partner uncovers the hidden message.
OK, they may be disappointed they didn't win any money, but they'll be over the moon with the second prize!
Get your Will You Marry Me scratch card now!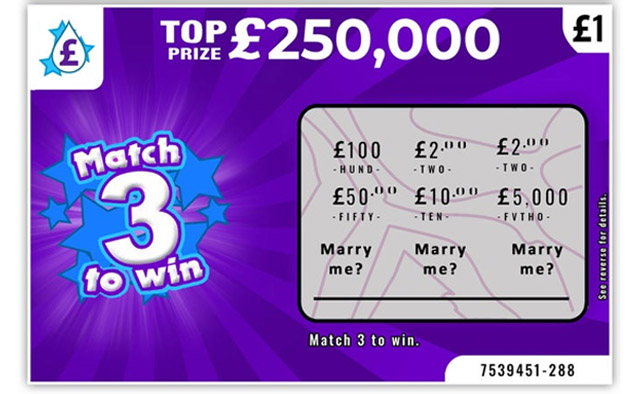 ---
The Candles, Candles, Candles Proposal
What you'll need
Candles – the epitome of romance!
Another classic, fill your room with candles to really set the mood, pour some wine – you could even combine with some of the other proposal ideas to make the ultimate proposal.
Obviously, it goes without saying, go careful – you don't want your romantic proposal to be interrupted by the curtains catching on fire.
Get your personalised proposal candle now!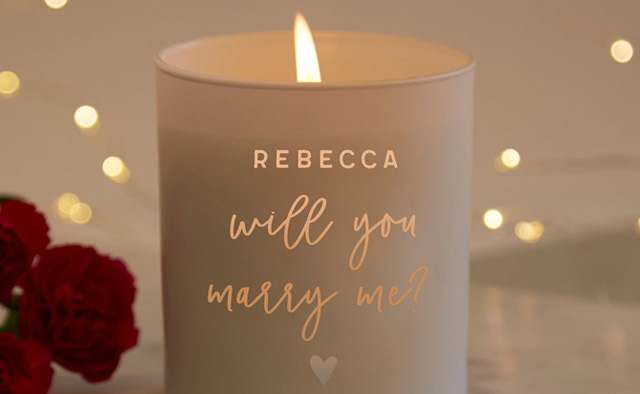 ---
The Baby Grow Proposal
What you'll need
A proposal baby grow
A baby
A baby not likely to dribble/spew up mid-proposal
One for couples with a baby who are yet to tie the knot.
Put your child in the proposal baby grow (preferably at the point they're least likely to get it messy) and hand them to your partner/let them crawl up to them.
A great way to involve your littlun.
Get your proposal baby grow now!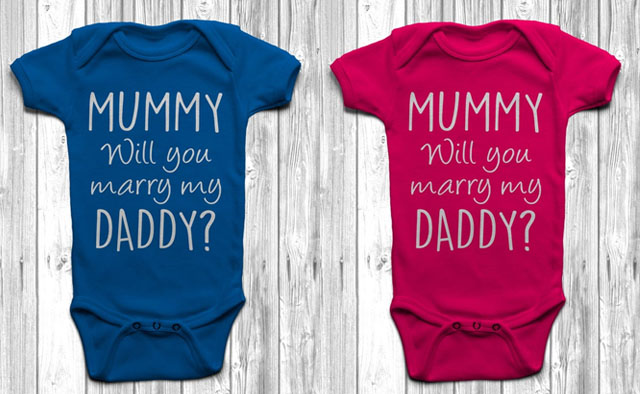 ---
The Neon Sign Proposal
What you'll need
Neon proposal sign
Flowers
Fairy lights
A more elaborate proposal option.
Go for the boho vibe and deck your home out with flowers, fairy lights and make a stunning display that includes this cool 'Marry Me' neon sign.
A little bit different and a whole lot awesome.
Get your neon proposal sign now!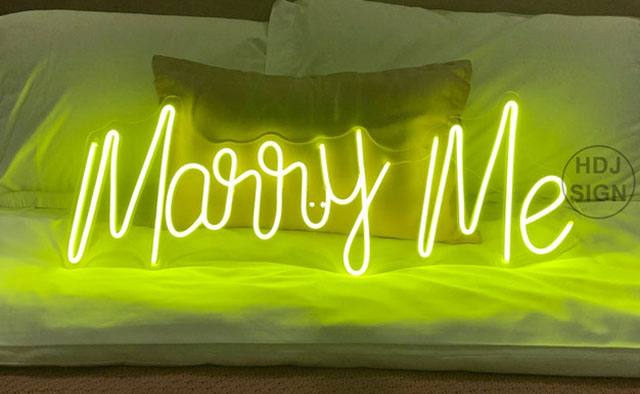 ---
The Treasure Hunt Proposal
What you'll need
Ideas for a treasure hunt
Card & pens
A prize
Whether you live in a box flat or a massive mansion, you can sort an awesome little treasure hunt proposal, you just have to get creative.
Make it heartfelt, make it meaningful – don't just write 'Where you make me breakfast' as a clue. And, obviously, end it with the marriage proposal!
Get your treasure hunt clues now!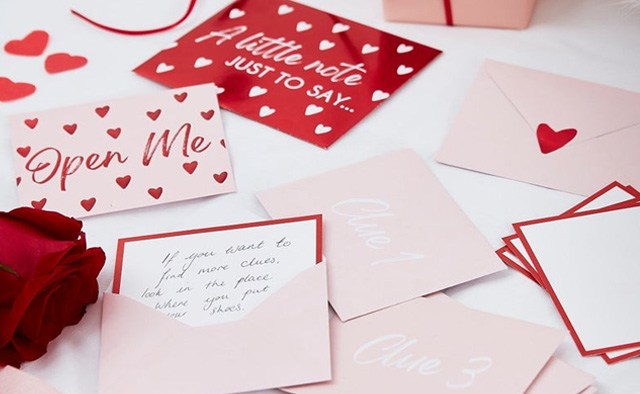 ---