If the last year was a burger, it would be an overcooked, gristly, cheeseless mess with a soggy bun and singular piece of wet lettuce to cap off the disappointment.
But that year is gone and, as we begin to look ahead to normality, we've refocused our attention on the UK's outrageous burger scene to find some of the fattest stacks and juiciest bites in the country.
Strap yourself in, it's about to get real tasty!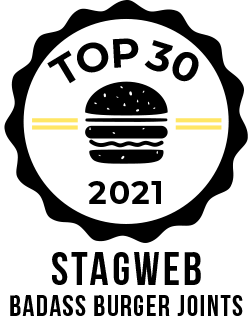 ---
London
Dip & Flip
Best Burgers in London
📍 Wimbledon & Battersea
Dip & Flip have well and truly turned the burger world on its head for the better with the addition of gravy-soaked roast meats to their towering burger stacks. People of Wimbledon and Battersea, you're insanely lucky to have these talented burger artists in your midst, and we implore you to pay them a visit if you're yet to grace your taste buds with one of their outrageous bites!
Website | Facebook | Instagram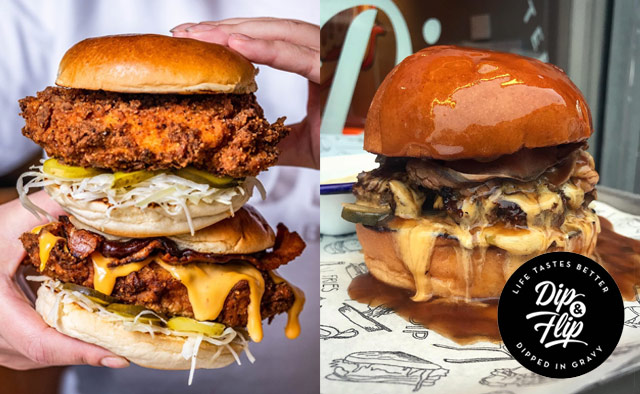 ---
Andy's Bangin Burgers
Best Burgers in London
📍 Bethnal Green
Big, bold and certifiably bangin', Andy's Bangin Burgers are making some serious noise amongst the London burger scene! From the top-grade meat to the freshest buns to the sublime sauces, every element of their stacks is well-sourced and expertly paired to make these mighty fine creations that will leave your feeling more than satisfied.
Website | Facebook | Instagram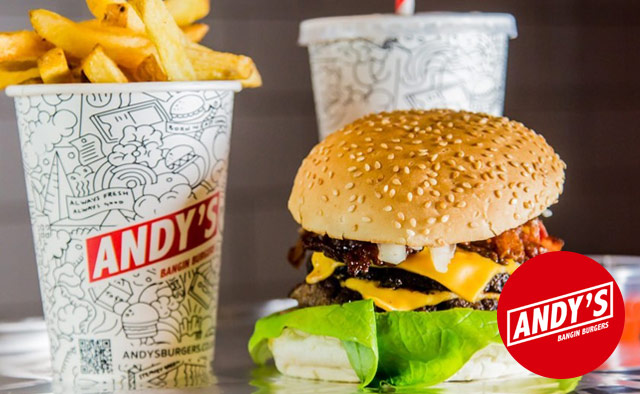 ---
Coqfighter
Best Burgers in London
📍 Soho, Shoreditch, Croydon, Brockley, Crouch Hill, Leyton & Balham
Born from a love of Korean fried chicken, Coqfighters are your go-to guys for fowl-mouthed burgers with a little Eastern flair. Forget what you think you know about fried chicken – these guys have taken it to new s-peck-tacular heights. Grab yours, chow down and believe the hype – you definitely won't regret it.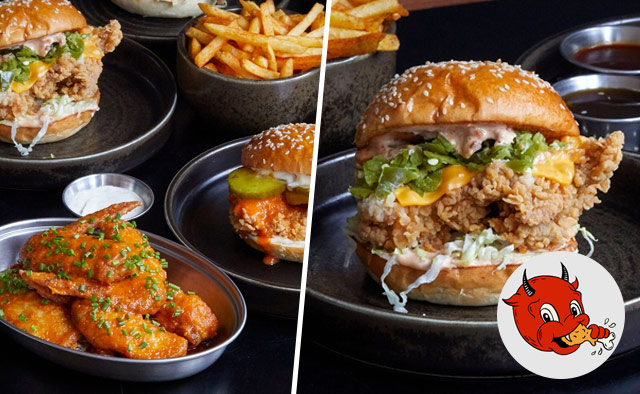 ---
Joe & Co. Burgers
Best Burgers in London
📍 Fulham
From the friendly staff to the colourful buns to the incredible range of burgers on offer, everything about Joe & Co. is mind-blowingly, taste-tantalisingly impressive. Whether you're after something meaty, veggie or veganie, they'll rustle you up a suitably dirty stack which will certainly wow the crowds. Check out that Insta Feed to see why we hold them in such high regard!
Website | Facebook | Instagram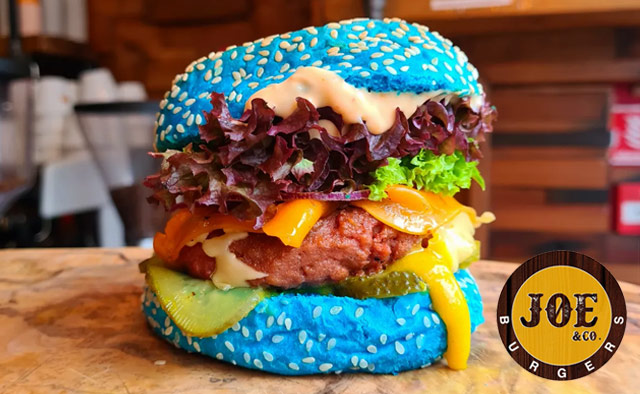 ---