David Flatman has an incredible sports career under his belt- he won the first of eight England caps at the age of 20, spent 14 years playing in the Premiership and now has a prestigious position at Bath Rugby- so we naturally jumped at the opportunity to interview the astute sportsman. Despite having played 182 times in the Premiership and 52 times in major European competition he's a terrifically down-to-earth guy, and you can tell that comradeship and respect for his team have contributed to where he is today. Read on for more…
As Communications Director for Bath Rugby, what does your job involve?
I am charged with overseeing press relations, national PR, supporter engagement and internal communications. There are, inevitably, a million other jobs that fall into this role, but that's all part of the fun!
How is the club doing in that context and what are the future goals?
We want to become the best rugby club in the world, both on and off the pitch. Yes, this a reasonably tall order, but someone has to be the best! It will take time, patience and a great deal of work and innovation, but we are determined to get there. Bath is an internationally recognised rugby club in the heart of a beautiful, historic city. We want to grow and improve, and help our beloved home town to do the same.
For yourself you've got a lot of things going on this Testimonial year including a black tie boxing night with ex England enforcer Danny Grewcock squaring up to giant Justin Harrison, what have been the thoughts behind this year's events?
The only rule is that these events have to be fun. I have been to enough staid, stuffy dinners over the years to know that laughs and genuine interest are the key to making an evening successful. That's why we've got Danny boxing – I would pay to watch that! We are supporting Help for Heroes, The Down's Syndrome Association and The Burned Children's Club. These three charities are all very close to my heart for different reasons, the DSA especially as my dear little brother himself has Down's.
Being an ex international how do you think English rugby is doing?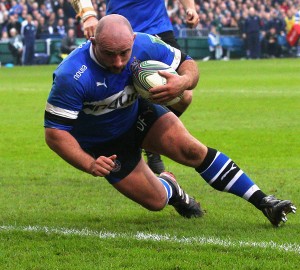 English rugby is in rude health. Not since 2003 have we seen such trust, excitement and promise surround our national rugby team. Stuart Lancaster is a top bloke, a great manager and a very intelligent coach and, for the first time in a while, I feel like a proper England fan again.
Who's impressed in the 6 Nations and any thoughts on potential player of the tournament?
George North, the Welsh winger, is just a fabulous player. He has, for me, a Lions starting spot nailed on, such is his size, speed, skill and enviable talent. But he's Welsh, so my star player is Ben Morgan, should he get himself fit again for round three.
Being a pro sportsman you probably had to control the urge in season but out of season what have been your favourite city break experiences?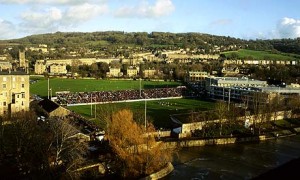 I always loved Bath! But now it's home – I still feel lucky, actually – I love to nip down to Devon or Cornwall for a few days at a time.
St Ives in the wind and rain is a particular favourite.
Any legendary stag dos?
Yes – mine! Five days and nights in Ibiza's peak season were the best days of my life. Bar none. We went hard, but it was worth it. Oh, and Mike Tindall's stag trip to Miami was epic. So epic that the Daily Mail printed a story about it and featured a photograph of our bar bill. It was large…
Favourite activities to date, any to avoid and any you'd like to try?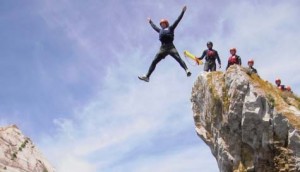 Cliff diving is on the menu for an upcoming stag – I have vertigo. This fills me with dread, but I know that, when the time comes, I will man-up and get the job done. Oh, and the mate who lined up massages for the boys during a stag was flogged and ostracised. That's just not cricket.
Best place for nightlife?
Bournemouth is always, always good fun. London is, too. But Dublin is where I've always had my best European nights out. Failing that, get yourself over to Ibiza and get amongst it.
Any recommendations for stag do preparation and travelling with the lads?
Book every single thing you can in advance. This will reduce admin during the trip, and will stop those horrid night spent walking bar to bar trying to get in. Prep is key.
Stags aside, where haven't you been to that you'd like to?
I am fat and, generally, too warm. So Iceland – the country, not the shop – is bang on my list. A week there in the cold would suit me perfectly. Mrs F is less keen.
Money no object what would you do in an ideal weekend?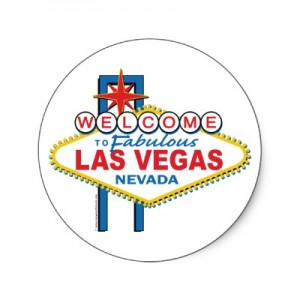 I would eat a gorgeous breakfast in Bath, pop up the road and buy a new car or two, then use one of them to drive to a watch shop, where I would continue my recklessness. After a nice sandwich for lunch, I would walk with my beloved dog into the hills surrounding Bath and remind myself that money isn't everything. Then I'd throw him in the shed and get a flight to Vegas to snap myself out of it.
Excluding friends and family, if you could invite 5 well known people on a stag do who would they be?
Blake Lively, Christine Hendricks, Jeremy Clarkson, Mark Wahlberg and my dog.
You've gone from sporting excellence to forging a successful career in business and the media, what's the secret and do you follow a motto / code?
I am still learning, and will continue to do so for a while yet. I have never been afraid to admit that I need help and, unsurprisingly, that helps!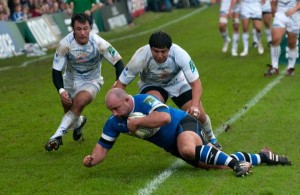 Check out the StagWeb rugby page here to make like David Flatman on your own stag weekend!