News leaked from the White House by Foreign Policy has revealed US plans in the event of a zombie apocalypse. The unclassified document called "CONOP 8888" includes instructions for dealing with "zombie chickens" which it claims are "the only proven class of zombie that actually exists". The world's media is of course in a frenzy over The Pentagon's Guide to Surviving a Zombie Apocalypse.
But here at StagWeb we were already prepared with our Gentleman's Guide to Killing Zombies.
Should you find yourself surrounded by zombies you might not have the exact tools at hand to deliver that final coupe de grace. According to zombie movies they tend to turn up when you least expect it, whilst visiting your favourite gentlemen's club (From Dusk 'til Dawn, Shaun of the Dead), on trips to abandoned testing facilities (Resident Evil) or while on your stag party (Stag Night of the Dead). So here are a few handy every day instruments to make the undead that little bit… er… deader (?).
Movies vs Zombies infographic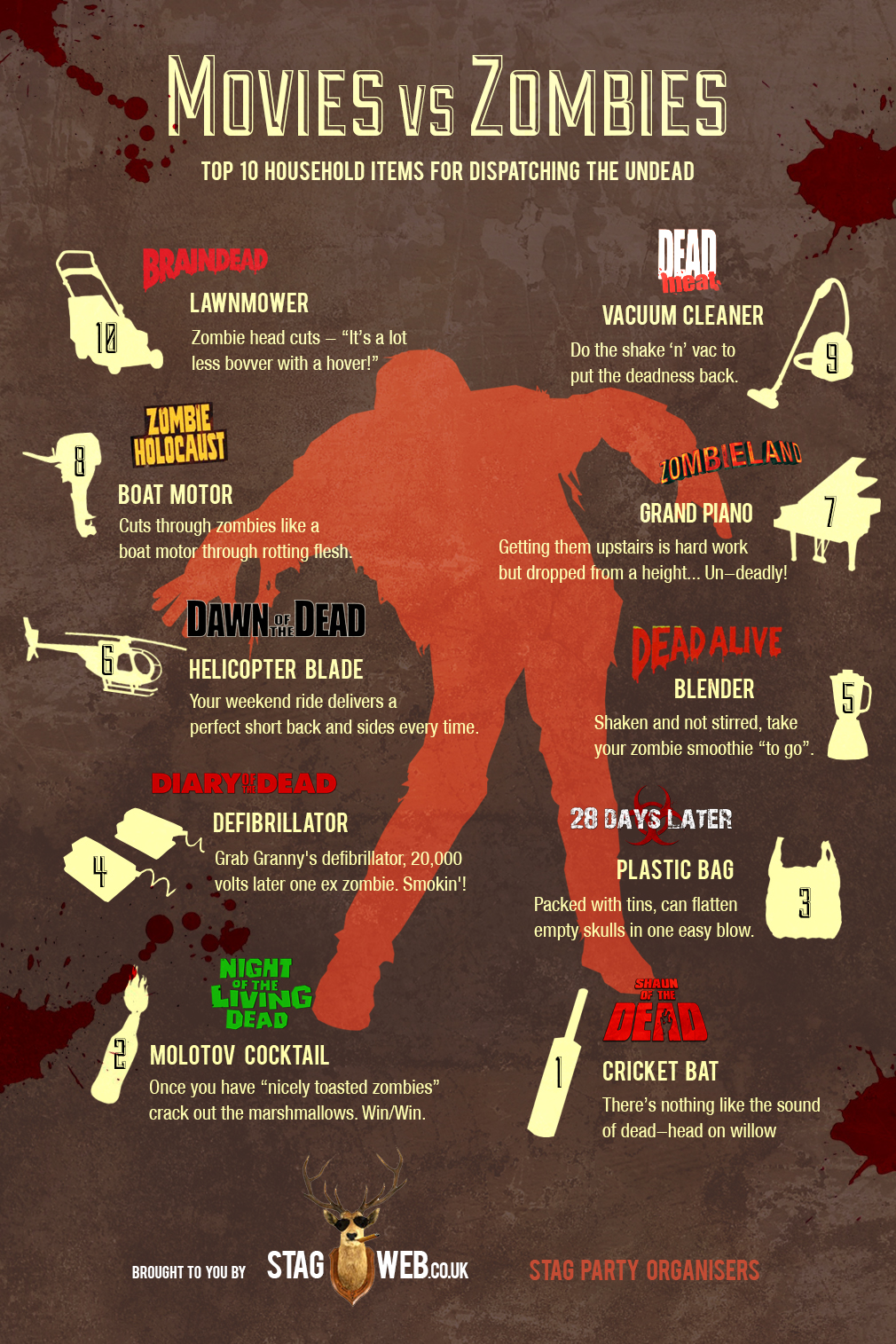 Lawnmower (Braindead)
If you do get caught short in the herbaceous border a lawnmower is perfect. Although it can a bit tricky to get the blighters to line up neatly ready for a severe hair and limb cut.