We know that turning up to your big day with effortless style is almost as important as saying 'I do'. Whether you're looking to treat the missus to her fairy tale entrance with a horse and carriage, or roar up to the venue in the back of a badass Chevrolet, you'll want to arrive loud and proud.
There's plenty of different ways to turn up to the biggest day of your life, and you might be left totally lost with the sheer amount of choices available to you. So, to help out (because we're nice like that) we've chosen what we think is the best wedding transport in the UK for you to wow all the boys with.
Midlands
The Fast And The Furious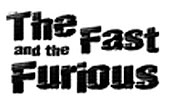 If you're a fan of the infamous Mitsubishi Eclipse from the Fast and the Furious film franchise you need to take a good look at this. This is more than just a car hire company, they're deeply passionate petrolheads who share their love of pimped up motoring with willing grooms and best men. Buckle up, it's quite a ride!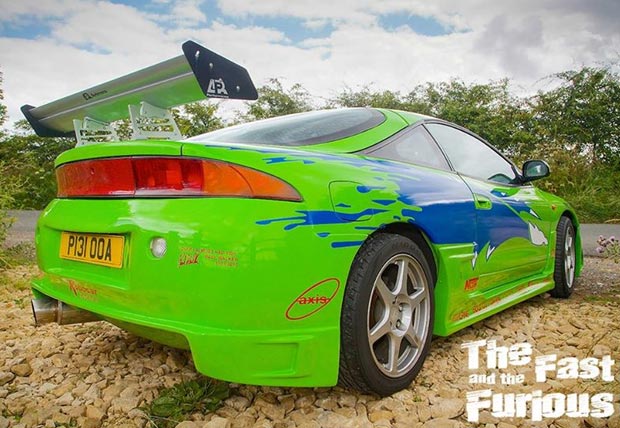 ---
Sports Car Hire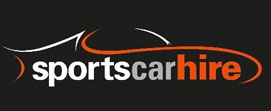 You can arrive at your wedding, and then you can 'make an entrance!' and SportsCarHire will even let you get behind the wheel of some of their amazing fleet of sports cars including a white Porsche, the Lamborghini Spyder, or if you want them to hear you coming, slide into the seat of a V8 Aston Martin. The only downside is these cars are so cool you'll want to keep going round the block rather than leave the sumptuous leather seats.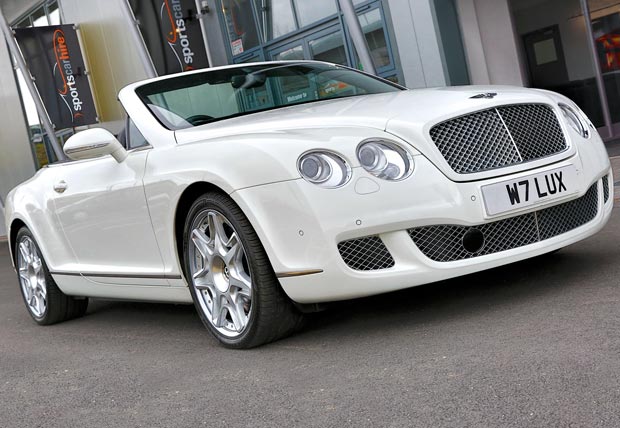 ---
Pink Cadillac Car Hire

Pink Cadillacs are cool, don't believe us? Any car that can inspire a song by Bruce "the Boss" Springsteen has got to be a rocking work of art. Pink Cadillac Car Hire will provide you with a real retro classic and the perfect rock and roll entrance for any bride. This fantastic service includes a chauffeur and offers a piece of real vintage Americana to turn heads on the big day.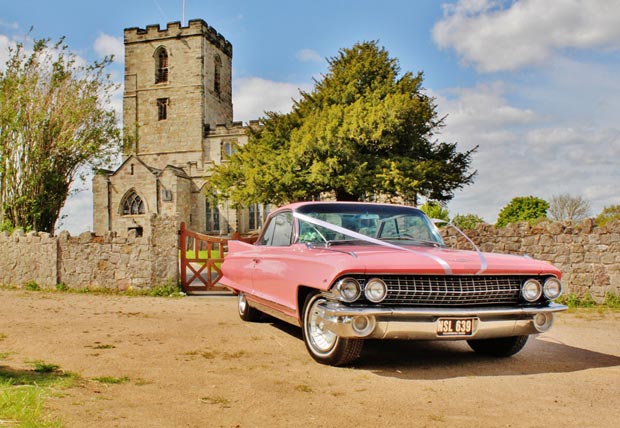 ---
Tanks-a-lot

This is truly the most epic way to arrive at any wedding; on top of an absolutely massive tank. You and the best man will charge your way into the field of battle while nervous motorists will definitely clear a path for fear of you rolling over their paintwork. This is a jaw droppingly unique way to roll into your venue. For extra heavy metal effect blast out Billy Idol's White Wedding on route.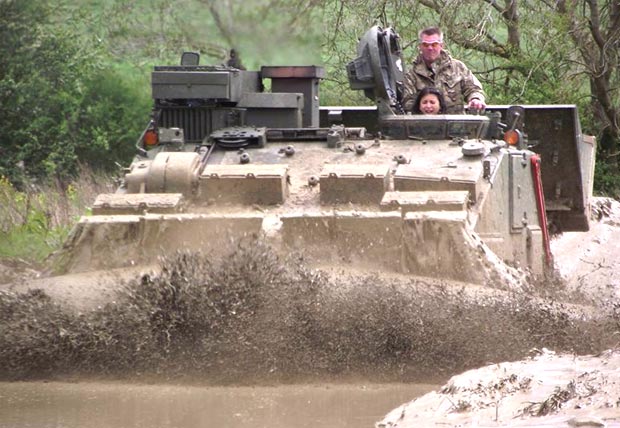 ---
Cool Wedding Cars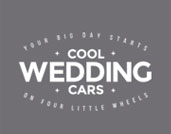 Kept in perfect condition and carefully chosen, the vintage 2CVs and Mini's that Cool Wedding Cars offer you are among the best around. There's a real love for retro classics on display here, these guys want to see you arrive to your big day in effortless style. Cool Wedding Cars will even let you theme your ride, and you'll get a glass of champers to calm any nerves. They offer a complete first class service, so you can sit back, relax and enjoy the ride.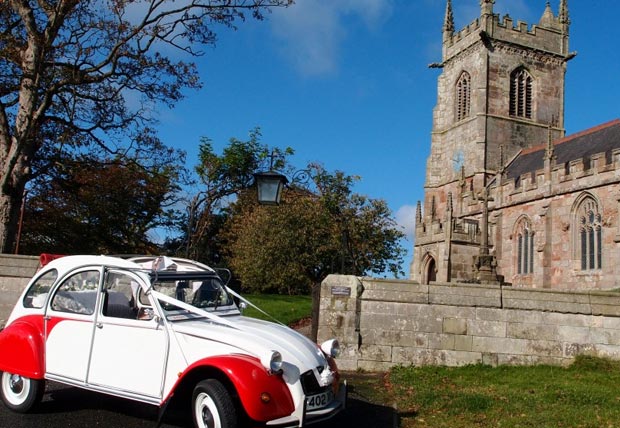 ---
North East
Love Dub Cars

Love Dub Cars were founded in 2008 by the husband and wife team of James & Rachel Calvert and they've had a passion for fun and easy wedding car hire ever since. The bride will absolutely love these classic VW's, in fact the "love bug" is the perfect funky, retro wedding car. We'd recommend having a butchers for yourselves before climbing aboard. This is no hassle booking at its best!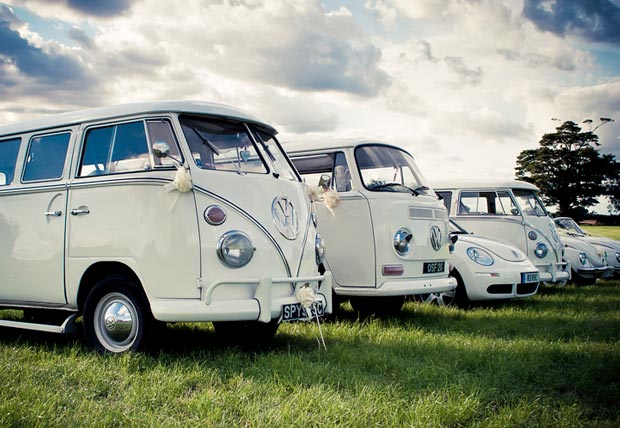 ---

---
Rother Valley Classics

Rother Valley Classics have a real passion for funky American and English classics, and they're really keen to share these unique and super retro cars with you on your big day. If you're looking for a totally different, uber cool car to ensure you arrive in style, these guys have an epic 58 Ford Fairlane in pristine condition that's sure to drop a few jaws when you pull up. Just try to resist buying one for yourself afterwards!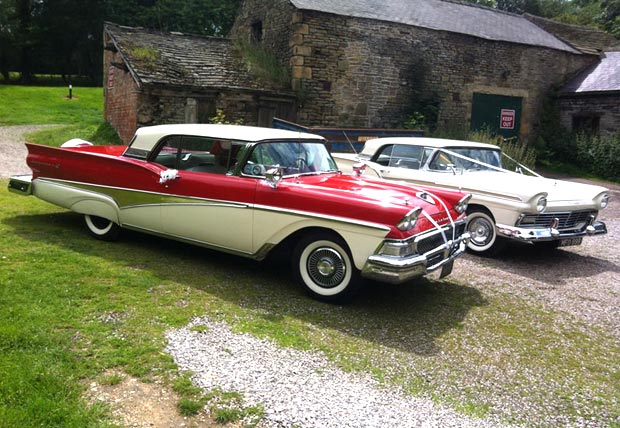 ---
North West
Beetles About Wedding Camper Hire

If the bride-to-be is after the perfect retro-chic car, then you've simply got to go for this. Beetles About offers funky 'love bugs' for your wedding day; they're a trendy, vintage alternative to traditional wedding cars that are sure to make your journey unforgettable. You'll be climbing aboard the most stunning vintage VW's available for hire across the North West, which will of course be decorated for your big day. Beetles about are sure to give you a memorable retro ride.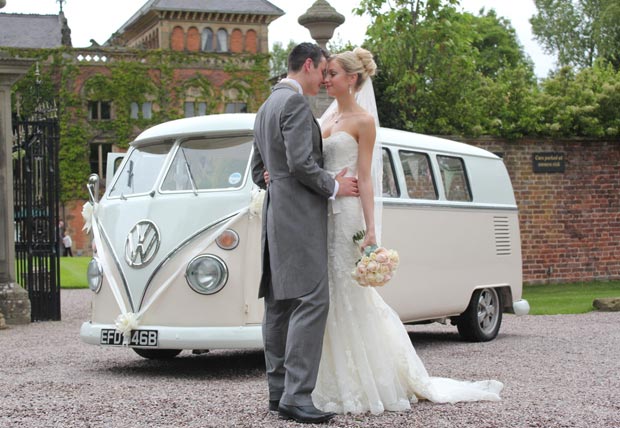 ---
Classic Fire Engines

This definitely isn't your traditional wedding transport. If you're looking to go BIG on your big day, then you can't go bigger than a fire engine. Classic Fire Engines will take you to your wedding venue with drivers in full vintage or modern fireman dress and are sure to make a huge splash on arrival. This is a fresh, exciting way of getting to your special venue, and these exquisite, fully restored fire engines are sure to put out any nervous sparks before the 'I do's!'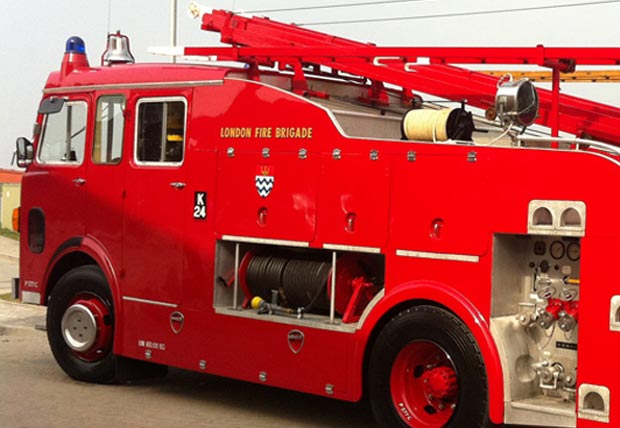 ---
Scotland
Waterside Weddings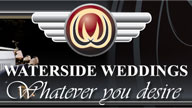 Waterside Weddings slogan is 'whatever you desire', and they really mean it. Whether you want classic rides or sleek modern Porsche's you'll find the perfect car for your wedding here. From 2014 Beauford convertible's to retro chic 1956 Buick Riviera's and 1966 VW Campervans; their stunning range of vehicles even includes gorgeous vintage buses to transport your guests in style. Waterside Weddings offer unparalleled choice for any groom.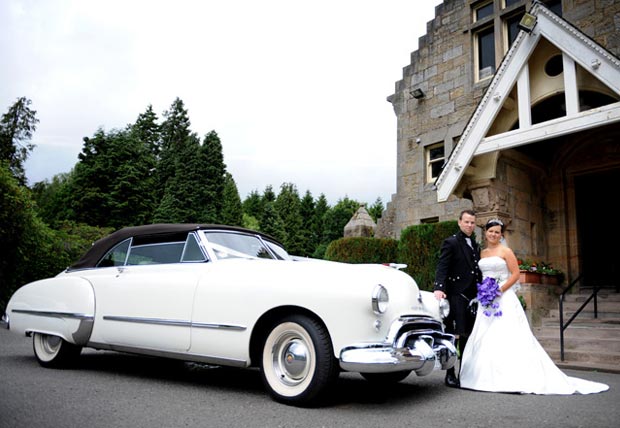 ---
South East
Hire A Camaro

Hire a Camaro have a growling collection of quality muscle cars that they can't wait to share with grooms and best men on their big day. There's no better way to calm those pre-wedding nerves than by being driven full throttle to your venue in this grunting beast of a car. You'll have an experienced driver to take you to your destination in a prestigious luxury Camaro that's sure to make your big day unforgettable. Hire a Camaro will certainly have you turning more than a few heads.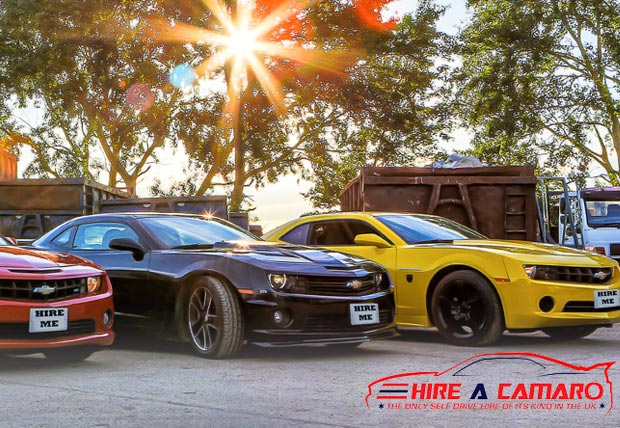 ---
Signature Car Hire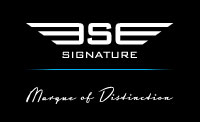 On your big day, Signature knows that you want every last detail to be picture perfect. That includes the wedding car, so Signature will give you the bespoke service you deserve to make your experience totally perfect. They understand you'll want to make a lasting impression as you make your grand entrance, and they'll even make your hire unique to you, whether you're hiring something flashy for the groom or an elegant Rolls Royce for the bride.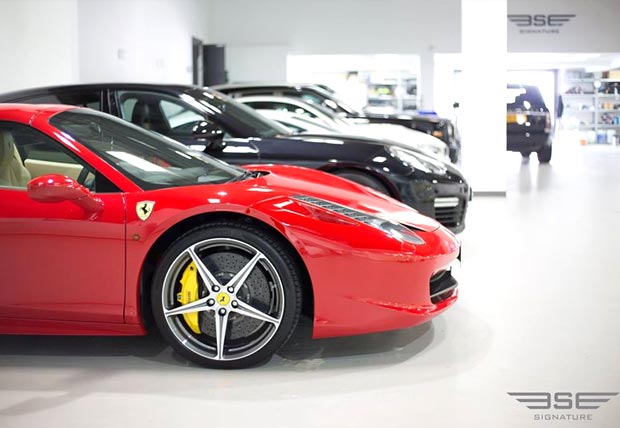 ---
London Retro Bus Hire

Looking for the perfect way to get your wedding guests from one venue to the next? Why not make them get the bus…a retro red London bus that is! This superb company offers a variety of services and bespoke packages to make sure your guests travel in style. This is a way to make your day extra special and they'll even decorate the bus with ribbon and flowers for you. Can we get a day rider please?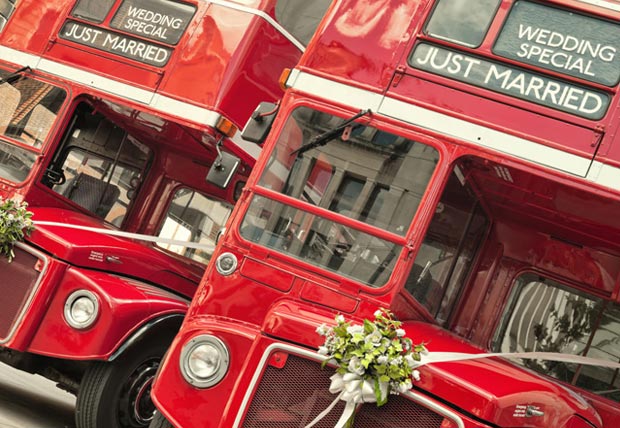 ---

---
Tuk Tuk UK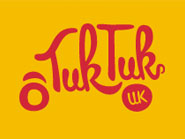 If you and the bride are looking for a truly unusual and unique way to travel on your happy day, this is just the thing for you. TukTuk UK want to share their love for these funky, fun bikes with you on your wedding day. The unusual three wheelers are lovingly crafted, and they've been fully customized for UK roads. It's a great touch to make your day unique to you and turn heads on route to the wedding reception.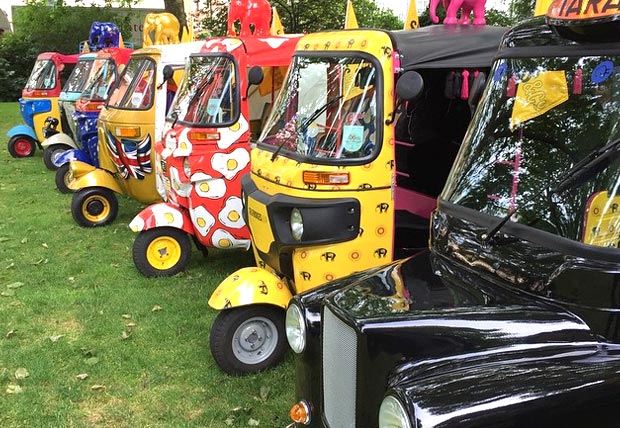 ---
Chauffeur Ride

Chauffeur Ride will see you arrive in effortless style in some truly epic cars including a Rolls Royce Phantom and a Bentley Flying Spur. This fantastic company has a real passion for luxury rides, and they want to ensure that your wedding day is a unique and special occasion in every detail, and that includes your transport. With a wide range of vehicles that include Audi R8's for the groom and best man to take a spin in and huge Hummer Limousines to show the bride a little luxury, Chauffeur Ride offer fantastic value for money.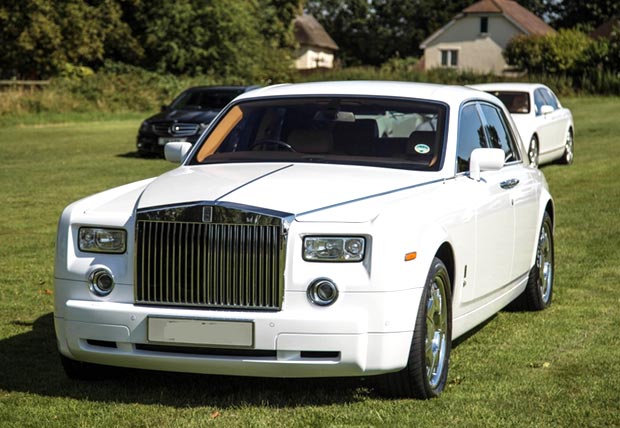 ---
Bumblebee Car Hire

This is a chance to make all your boyhood dreams come true, you can drive in an actual Autobot! Your 12 year old self will be kicking your adult self if you don't take advantage of this fantastic company based in North London. This is an unforgettable ride that is absolutely perfect for your big day. Bumblebee Car Hire are perfectly geared for guys looking for something totally different to make their ride to the wedding truly memorable. "Now, roll out!"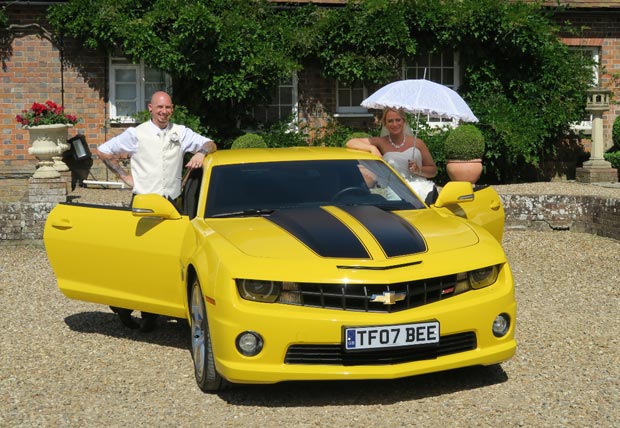 Image copyright: Bumblebee Car Hire 2015.
---
Quirky Wedding Cars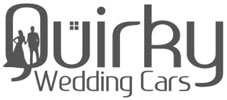 If you and your bride-to-be are fans of gorgeous vintage cars then who can blame you? These classics are truly spectacular vehicles, and Quirky Wedding Cars have plenty of them to ensure all the key members of the wedding party arrive in style. As well as a fantastic variety of bridal cars, there are also some suitably cool sports cars for the groom and his best man to roll up in, including the legendary Jaguar E-type and the Mercedes E63 AMG. Don't mind if we do…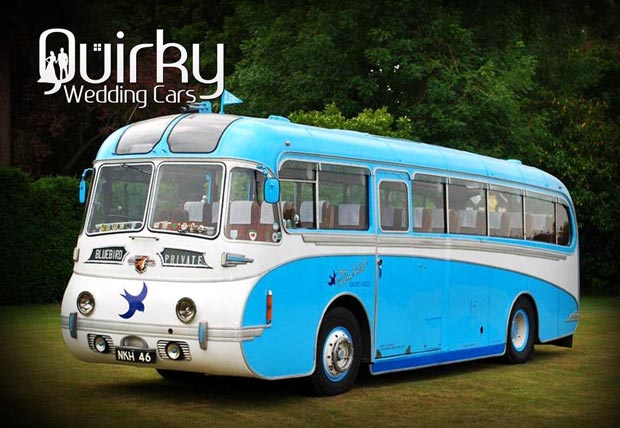 ---
South West
Drive South West

Drive Southwest really wants you to have the best day of your lives. They recognize that your car is an essential part of proceedings, and this company certainly knows how to add a special touch to ensure everything is perfect for you. Whether it's making sure the luxury bridal car is looking gorgeous, or giving the groom an amazing driving experience with an epic Ferrari or Lambo to arrive in, Drive Southwest will see you arrive in breathtaking fashion.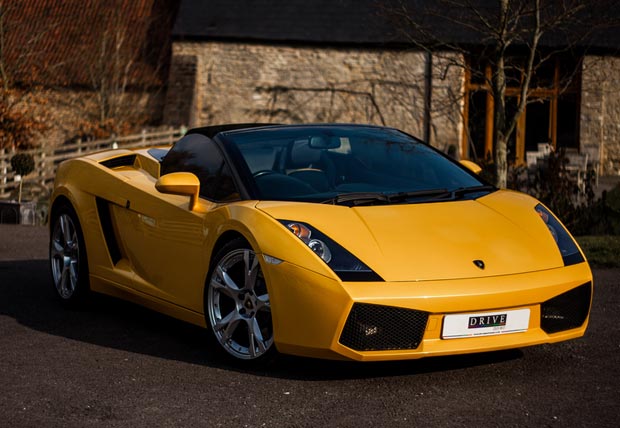 ---
Lomas Helicopters

If a wedding car doesn't quite live up to your jet set, rock star wedding plans then why not take to the skies and arrive in style by taking a ride in an awesome helicopter. Lomas Helicopters will see the groom/bride and a few others take an unforgettable journey before or after the 'I do's'. This is the most important day of your life so adding those extra touches is well worth it and there is very little that can compare to arriving in a helicopter.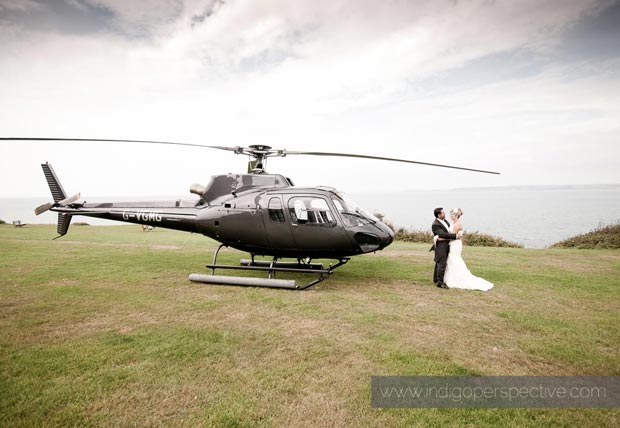 ---
Blagdon Horse Drawn Carriages

Has the bride mentioned her "fairy tale" dream wedding? If so these incredible horse drawn carriages are ideal. The immaculate carriages are beautifully presented by the great team at Blagdon Carriages, while the majestic horses will give the bride the fairy tale entrance she's always dreamed of. The perfect way to show her just how romantic you are in pursuit of giving her a dream wedding.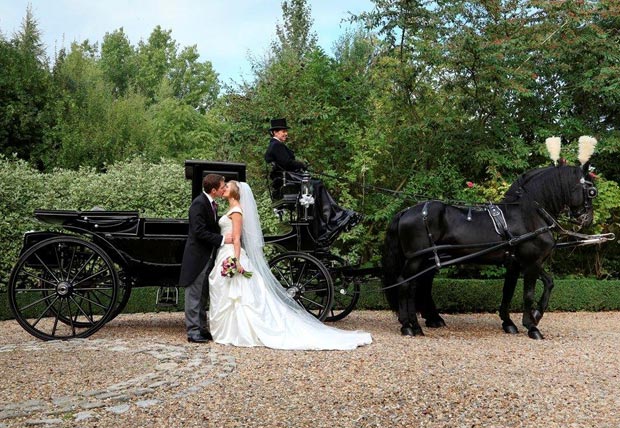 ---
Kushi Cars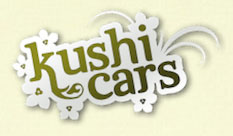 Looking for something a bit special for your wedding day? We've got you covered, these cars are unique and vintage vehicles that are totally perfect for your big day. 'Kushi' means happiness in Hindi, and you really will be happy when you and your new bride are whisked away in this epic Indian Ambassador wedding car. A great service from an experienced wedding car provider.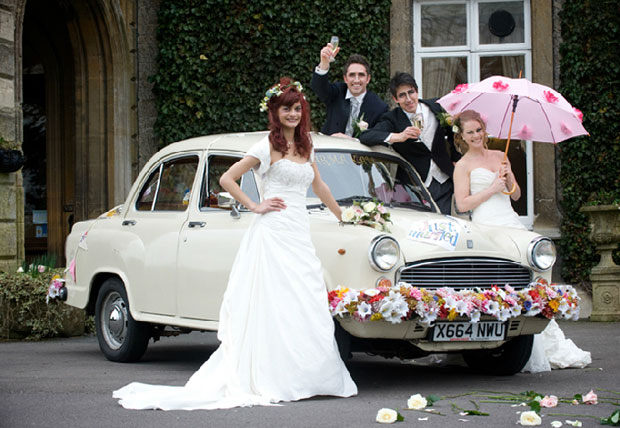 ---
Bailey Balloons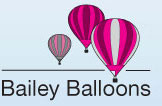 Bailey Balloons offer one of the most unique and breathtaking modes of transport around to you on your big day. While a hot air balloon doesn't offer much speed, it's a fantastic way to have some time alone with your new Mrs. to reflect on your special day with some stunning views of Bristol beneath you. So sit back and relax as this great company takes you on an unforgettable first journey as man and wife.