The European Championships are one of the biggest sporting tournaments in the world, throwing some of the smallest footballing nations against the biggest… and maybe, just maybe, North Macedonia could "do a Leicester!" Stranger things have definitely happened in the world of football.
So, here are some weird and wonderful Euro stats for you to impress your mates with the next time you get together for the big match!
1. Size Matters
The smallest UEFA member is Gibraltar, with a population of just 30,000.
2. Premier Price
Official tickets for Euro 2020 started at €30 and reached up to a whopping €945 for Category 1 tickets for the final.
3. Champions
Germany and Spain are both going for a record 4th European title.
4. Global Conquerers
Only three teams have held both the World Cup and the European Championship at the same time:
West Germany (Euro 1972, World Cup 1974)
France (World Cup 1998, Euro 2000)
Spain (Euro 2008, World Cup 2010, Euro 2012)
5. La Doble
Spain are the only country to have retained the trophy.
6. Foursome
The first finals in 1960 featured just 4 teams. The competition then expanded to 8 teams in 1980, before it grew to 16 teams in 1996. 2016 saw it once again increase to a sizeable 24 sides.
7. Old Enemies
The highest attendance for a UEFA fixture was Scotland vs England in 1968 which was attended by 130,711 fans.
8. Lucky Tossers
The result of the semi-final between Italy and the USSR of the 1968 Championship was decided by the toss of the coin. Italy guessed it right to make it through to the final.
9. Don't Come Home Too Soon
Scotland have never made it through the group stages of either the Euros or World Cup.
---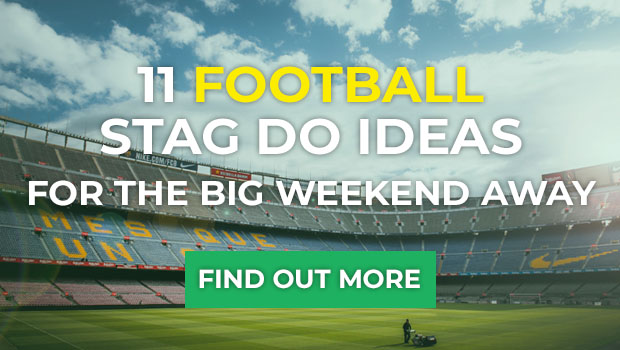 ---
10. Great Danes
Denmark failed to qualify for the 1992 tournament. However, after war broke out in the former Yugoslavia, Denmark were called in to replace them. The sneaky Johnny Come-latelys went on to win the whole competition!
11. Hat Trick
Banned former UEFA president Michel Platini is the only player to have scored two hat tricks at one tournament.
12. Champions League
Previous European Champions are:
Germany – 3
Spain – 3
France – 2
Holland – 1
Czechoslovakia – 1
USSR – 1
Italy – 1
Denmark – 1
Greece – 1Portugal – 1
13. Sans Frontiers
Euro 2020 is the first tournament to take place across more than two countries, with 11 host cities.
Amsterdam
Baku
Bucharest
Budapest
Copenhagen
Glasgow
London
Munich
Rome
Saint Petersburg
Seville
More Weird Football Facts
1. "F*ck Me!"
After the whistle to start the game, soccer player Lee Todd said "F*ck me, that was loud!" and received the fastest red card in history at just 2 seconds.
2. Ol' Bighead
No, not Cloughie, the other one. Cristiano 'Just call me God' Ronaldo has opened a museum (Museu CR7) dedicated entirely to himself in his native Funchal on the island of Madeira.
3. Sore Losers
Korean soccer player, Ahn Jung-hwan, was sacked by Italian club Perugia after he scored in the game that knocked Italy out of the 2002 World Cup.
4. Mug's Game
8 of the 12 host cities for the 2018 FIFA World Cup in Brazil are among the 50 most violent cities in the world.
---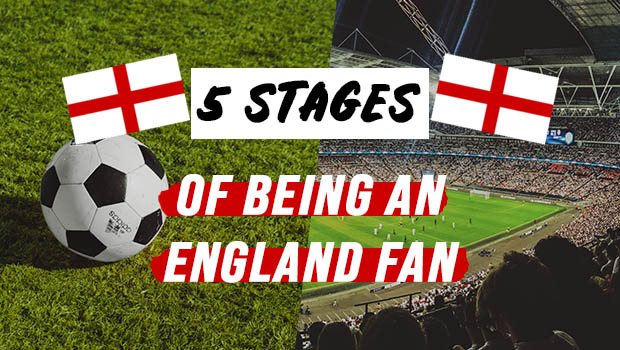 ---
5. Bit of a Building Site
The city of Lusail, host of the 2022 FIFA World Cup Final game, doesn't actually exist. This entire city is being built purely for the World Cup.
6. Old Father Arse
The first-ever televised match was a friendly between Arsenal's first and second team in 1937.
7. Holy Goalposts!
The Vatican has its own soccer team. Being an independent country that makes them a national side. The Vatican City is one of just a handful of countries that aren't UEFA or FIFA members.
8. The Biggest Party
Don't have a meeting, if you want to get the world's attention, have a football match. FIFA has more member countries than the U.N.
9. Big Spenders
Madrid might have flashed financial muscle when bringing in Ronaldo and Gareth Bale, but it was once the mighty Falkirk who were the record holders when they paid a massive £5,000 for West Ham forward Sydney Puddefoot.
10. Sparky's Double
Mark Hughes once played two games in a single day. In the morning he appeared for Wales against Czechoslovakia in Prague, then drove across the border to play for Bayern Munich in the afternoon.
11. Back of the Net!
In October 2002, Madagascan side Stade Olympique L'Emryne scored 149 own goals during a game against AS Adema to protest a controversial decision in the previous game.
---
10 Bucket List Football Stadium Tours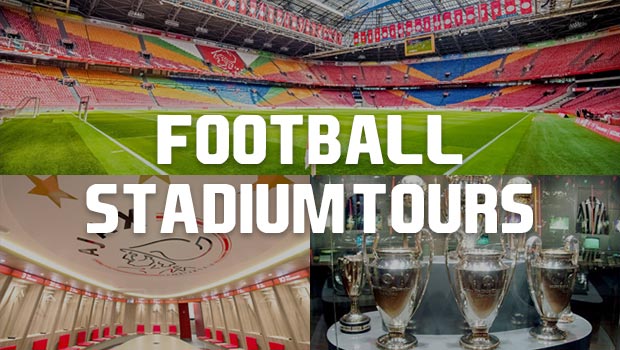 ---
12. That's Just Scilly
There are only two football teams in the Isles of Scilly – The Garrison Gunners and the Woolpack Wanderers. They play each other every week in the league, the only break being when they meet in the Cup.
13. Crime Plays
Police in Mexico City found that crime rates dropped during games when Mexican Javier Hernandez played for Man Utd.
14. Boo Boys
Famous Arsenal fans have included Jay-Z, Piers Morgan and Osama Bin Laden.
15. No ****ing Swearing!
St Mirren once sacked a bloke called Alex Ferguson for swearing at a lady. Whatever happened to him?