Nobody parties like the Irish. They are the very kings of shindigs and shenanigans but once a year the rest of us get to join what is one of the best party nights on the calendar.
St Patrick, we salute you, for your snakes, for your beads and for giving us a great excuse to drink lovely, lovely pints of ice cold Guinness.
If you're going to be painting the town green like us, here's a rundown of the best places to celebrate this St Patrick's Day.
South West
The Canon – Bath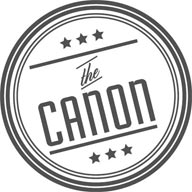 Having been recently refurbished, this lively Irish pub in the centre of student Bath is packed with Guinness, Nintendo 64's (no, really), delicious pub grub and all the #tunes for St Patrick's Day. There's no telling what 2017's celebrations will bring, but if last year's shenanigans are anything to by you can expect some fierce banjo picking and an Irish beer tap takeover for the ages.
Where? The Canon, 1 Barton Street, Bath, Somerset, BA1 1HQ
Molloy's – Bristol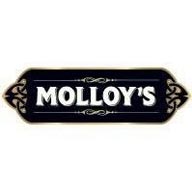 This tried and tested traditional Irish watering hole has been quietly converting cider-loving Bristolians to the ways of Guinness for years. But the Celtic volume will be switched up to 11 this Saint Paddy's Day with live music, some of Bristol's best DJs until late and river dance performances that the leg-flinging Lord of the Dance himself would be proud of.
Where? Molloy's Pub, 16-24 Baldwin Street, Bristol, BS1 1SE
The Hatchet Inn – Bristol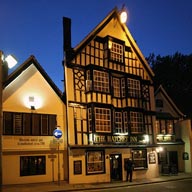 St Patrick's Day sees quality pubs up and down the country joining in the celebrations with our Irish cousins, but Bristol's Hatchet Inn takes the concept and adds their own rocking twist to proceedings. Here you can expect your glorious pint of the black stuff served with a side helping of rock and metal with an appearance from the Dropkick Murphy's famous Shipping Out to Boston track an almost certainty.
Where? The Hatchet Inn, 27 Frogmore Street, Bristol, BS1 5NA
South of England
Shenanigans Irish Café – Southsea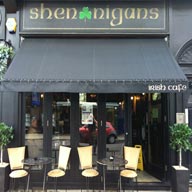 As the only Irish bar in Portsmouth, Shenanigans Café has the sole responsibility of spreading the St. Paddy's Day cheer – a challenge that they dutifully accept, deliver and smash all expectations out of the (Croke) park with a whole weekend of Guinness-fuelled partying. Brilliant craic!
Where? Shenanigans Irish Café, 57 Osborne Road, Southsea, PO5 3LS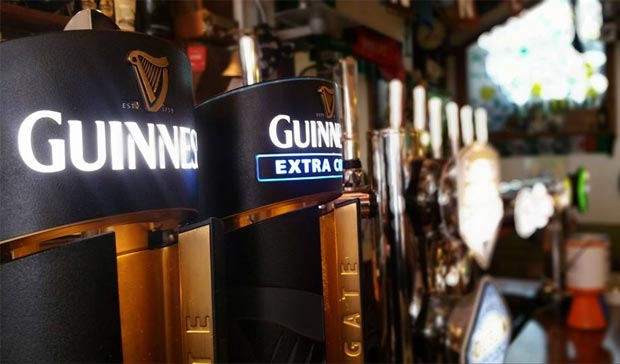 The Hobbit Pub – Southampton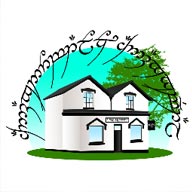 The Hobbit movie trilogy was graced by the supremely gifted Northern Irishman James Nesbitt and Tolkien fans can now raise a glass of Kili and Fili in his name this St Patrick's Day in this famous Lord of the Rings themed watering hole. Besides, who can resist the chance to bust out that Taking the Hobbits to Isengard viral again? Oh, to be young.
Where? The Hobbit Pub, 134 Bevois Valley Road, Southampton, Hampshire, SO14 0JZ
The King Street Tavern – Southsea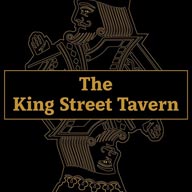 This thoroughly English pub is packed with cool, vintage style and embraces the spirit of St. Paddy's in its own way with superb real ales, craft stouts and delicious Irish eats to accompany the live Celtic bands, and of course, all that famous "craic". Fingers crossed that the weather turns up this year – King Street Tavern is also home to one of Portsmouth's best beer gardens.
Where? The King Street Tavern, 70 King Street, Southsea, Hampshire, PO5 4EH
---

---
South East
The Geese – Brighton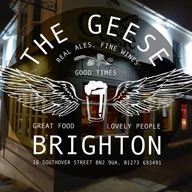 Who knew that bangers and mash were the perfect foodstuffs to line your stomachs for an evening of Irish celebrations? The Geese is possibly Brighton's finest gastropub and the perfect place to start your Saint Paddy's Day fun with a fine selection of real ales and the weekend's best 6 Nations fixtures, including the mighty clash of England vs Ireland on the box. Sorted!
Where? The Geese, 16 Southover Street, Brighton, BN2 9UA
The Hope & Ruin – Brighton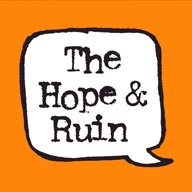 "And now for something completely different…" It's impossible to avoid falling in love with The Hope & Ruin's unique, quirky character and if you've never been then St. Patrick's is the perfect chance to witness this 21st century pub for yourselves. Add a soundtrack provided by some of the best up and coming music acts on the live circuit and there's hope for your emerald green night out yet.
Where? The Hope & Ruin, 11-12 Queens Road, Brighton, East Sussex, BN1 3WA
Black Lion – Brighton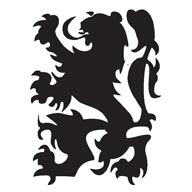 Last year's St Paddy's Day celebrations saw the Black Lion's party-loving faithful foot-stomping so hard that they genuinely lost a few roof tiles because of it. So naturally, they're doing it bigger, badder and better for this year's event with traditional Irish strew and live music that is, in their own words, "not Irish songs, just pop songs in an Irish Accent". Brilliant.
Where? Black Lion, 14 Black Lion Street, Brighton, BN1 1ND
Website | Facebook | Twitter | Instagram
London
Waxy O'Connor's – London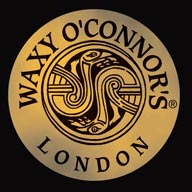 Londoners have been known to check Google maps for their location when stepping into Waxy O'Connor's – It literally feels like you've stepped off the streets of "Landan" and into a traditional Temple Bar boozer in the heart of Dublin. As you'd expect they've taken this year's event to the next level by scheduling a whole flipping week of St Paddy's antics for you to get your Guinness-stained teeth stuck into. And we bleddy love it!
Where? Waxy O'Connor's, 14-16 Rupert Street, London, W1D 6DD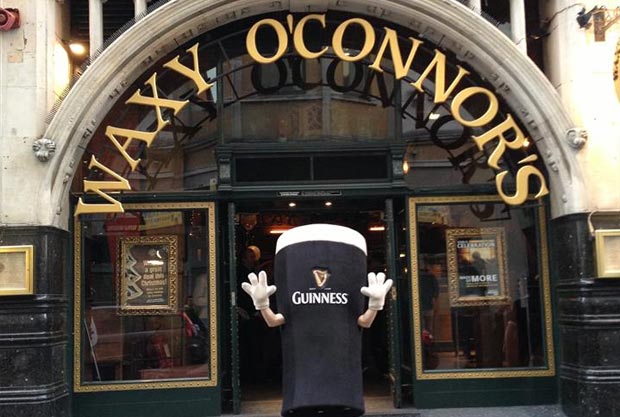 Boston Arms – London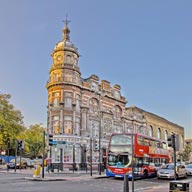 "Shipping out to Boston" on Saint Paddy's could the best decision you've made since ditching your ridiculous lent plans to drop alcohol for a month. This traditional Irish pub in Kentish Town is brilliant. There's no lame attempts to cash in on the annual celebrations here, just honest, hearty fare whether you're quaffing pints of the black nectar or eating yourself into a food coma with Irish Stew. Which is what St. Patrick's Day is all about, right?
Where? Boston Arms, 178 Junction Road, London
The Sun Tavern – London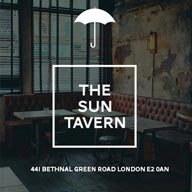 On average, 13 million pints of Guinness are drunk worldwide on St. Patrick's Day, making the award-winning Sun Tavern the perfect hideaway for Bethnal Green locals to express their super-secret, hot passions for Gaelic spirits. And boy does this trendy bar have plenty of those, London's largest range of Irish whiskies in fact, and you can even taste test the auld moonshine of Poitín, ranging from 40-90% ABV. Oomph.
Where? The Sun Tavern, 441 Bethnal Green Road, London, E2 0AN