The best travel bloggers make you feel like you're right there with them, professionally adventuring in foreign nations, eating and drinking your way through sensual local cuisine, discovering new cultures and witnessing the most amazing sights our blue planet has to offer. Even when in reality, the farthest you've travelled is the shop for loo roll and a Cornetto.
So, in celebration of those brave blogging blokes and women who have ditched the daily 9-5 to make daily discoveries, here's our 25 Top UK Travel Blogs to admire while promising (yet again) that next year you'll follow in their footsteps.
"Jet lag is for amateurs." – Dick Clark
Backpacker Banter
Originally hailing from Devon, Backpacker Banter's traveller-in-chief Chris likes to surf. A lot! So much so that he journeyed all the way to Australia, spent a whole year living in a van and tore up the riptide on the golden coast. Like, totally cool dude. Since then, he's carved his way across the globe, embarking on thrilling adventures in places like The Galapagos, the Inca Trail and Thailand. Also worth following for Chris' mouth-watering drone footage.
---
Urban Travel Blog
As the editor of one of the most popular travel blogs in the UK, let alone the world (going global both literally and digitally – #winning) Duncan Rhodes heads up a seriously talented bunch of writers who wax lyrical about where you need to travel, what you need to do while you're there, and most importantly, why. A great source of daydream material for when your 7.19am rail commute is running late. Again?!?
Website | Facebook | Twitter | Instagram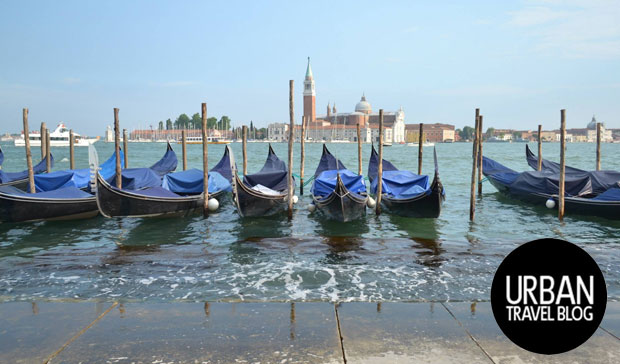 ---
Emily Luxton Travels
Emily Luxton is a self-confessed lover of "sea swimming and sunsets, occasional hiker, street art enthusiast, spa aficionado, adventure junkie, secret geek, photographer, and foodie". Yeah, the "hobbies" section on your CV doesn't look so impressive now, does it? But there's hope yet, as you too can become all of these things and more by following Emily's no-fixed-address adventures across the world on this sublime blog.
Website | Facebook | Twitter | Pinterest | Instagram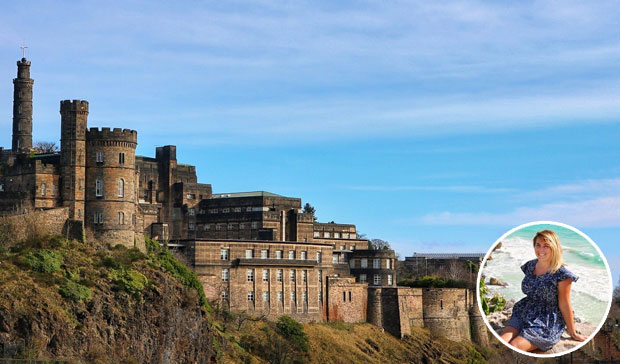 ---
Vicky Flip Flop Travels
We've all said it. "I'd love to travel, but I just don't have the cash". As you click order on that Die-Hard Extended Cut Blu-Ray boxset. But as Vicky FlipFlop quickly points out, her blog is not "a revelation in how you can give up your life and travel nonstop forever and ever", but rather photo evidence that it is entirely possible to explore the world without breaking the bank. Which is exactly what Vicky did when she spent two weeks in Vietnam on £300. Hardcore budgeting, that.
Website | Facebook | Twitter | Instagram | YouTube
---
Travels of Adam
Adam is the only non-Briton you'll find on this list – but his story is one that deserves to be applauded, bought a tequila slammer and partied with until the early hours because it. Is. Awesome. Back in 2010 (you know, the year of Avatar, Blurred Lines and Breaking Bad) Adam quit his job as a graphic designer and travelled the world. A year later he moved to Berlin, and now he adventures professionally. All the journey inspiration you need for a dreary Tuesday lunchtime #lifegoals.
Website | Facebook | Twitter | Instagram | YouTube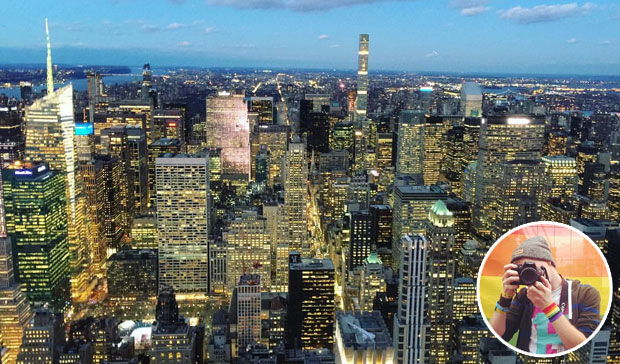 ---
Global Help Swap
Global Help Swap isn't the travel blog we deserve (it's so, so good) but it's the travel blog we need right now. Instead of encouraging you to party like it's Magaluf 2010 all over again, the team of Karen and Paul instead point you towards the concept of giving back to the places you visit by participating in genuinely rewarding, charitable work. Meaning that somebody else will get something out of your travelling experience as well. Which just makes you feel all warm and fuzzy inside, doesn't it?
Website | Facebook | Twitter | Pinterest | YouTube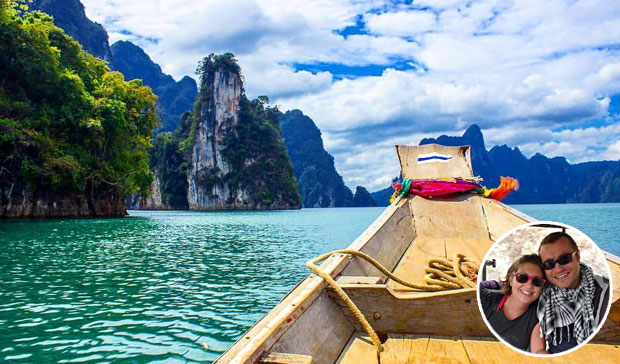 "For my part, I travel not to go anywhere, but to go. I travel for travel's sake. The great affair is to move." – Robert Louis Stevenson
---
TravelDave
Dave gets about. Istanbul, Helsinki, Berlin. We could go on. But what makes TravelDave so ruddy brilliant is that he makes all his travels so easily accessible for shameless layabouts like us; so, after you're done reading, not only do you feel like you've actually gained useful knowledge (and when was the last time that happened?) but you also feel inspired to get off that sofa and see the world. Or at least your local park. But we've all got to start somewhere, right?
Website | Facebook | Twitter | Pinterest | Instagram | YouTube
---
Rexy Edventures
As anybody reading this is obviously a devilishly handsome fellow, we all sympathise with Ed Rex as he records his experiences travelling the world as a shamelessly well groomed, fine cut figure of a man. Including us. Definitely us, in fact, as we reach for the last of our 75p Sainsbury's jam doughnuts. But while Rexy Edventures is sold as a the "Adventures of a Deaf and Handsome Luxury Backpacker", we usually find it's the fear factor challenges Ed faces and overcomes that really inspire us to ditch the fat foods, pack a bag and hop on the eurorail tomorrow.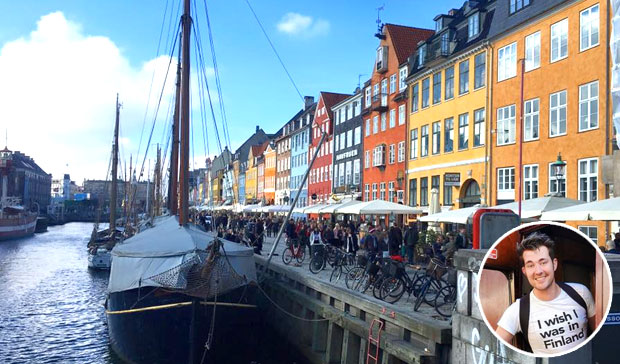 ---
Ben Brown
Ben Brown is adventure personified. An athlete turned global explorer with a penchant for recording some of the most awesome travel footage we've ever seen, Ben Brown is the perfect travelling companion. The best bit? Thanks to a smash hit YouTube channel and a superb blog, you don't even need to fork out the £82.25 it costs for a new passport to join him. What. A. Guy.
Facebook | Twitter | Instagram | YouTube
---
OneStep4Ward
Imagine leaving home with no money to see the world. Difficult. Hard. Where's my beer funds? Now imagine making a million by blogging about it. Nice idea. Clever that. I'll do it tomorrow. That's exactly what talented Irishman Johnny Ward pulled off back in 2006, exploring and working in countries like Thailand, Korea, Australia and many more, all while imploring you to do the same and join him in the blogosphere's rich list.
Website | Facebook | Twitter | Instagram | YouTube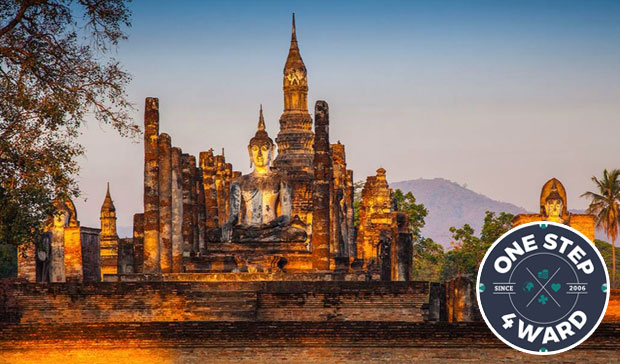 "Travelling – it leaves you speechless, then turns you into a storyteller." – Ibn Battuta
---
Inside the Travel Lab
Inside the Travel Lab "isn't a call to quit your job and travel the world" as leading lady and former hospital doctor Abi puts it, but it is a massive well of ideas if you're experimenting with the idea of heading overseas to experience something new. Something other than the daily 9-5. More than the 2-hour drive to your nearest bit of coastline. But this blog is actually surprisingly moving too, as Abi interviews survivors of the atom bomb and brings up genuinely fascinating debates about the eco-responsibility of modern travel.
Website | Facebook | Twitter | Instagram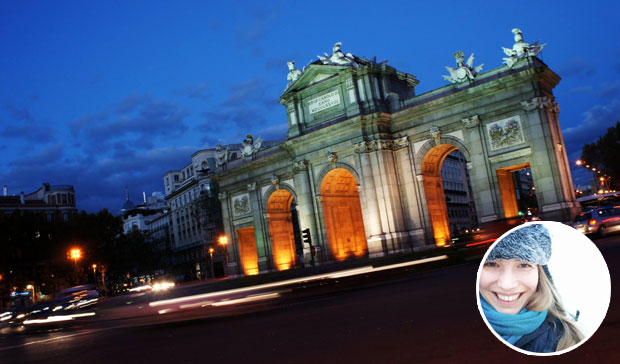 ---
Louis Cole
Louis Cole regularly rubs shoulders with YouTube royalty like Evan Edinger, Zoe Sugg, Alfie Deyes and more. But none can hold a torch to the outward bounds adventures across the globe that Louis broadcasts daily on his superb channel FunForLouis, journeying to destinations both exotic and urban from a first-person perspective for your viewing pleasure. Oh, and nearly 2,000,000 others. Subscribe now.
Website | Twitter | Instagram | YouTube
---
BaldHiker
Baldly wandering the world like a no-fixed-address Jason Statham, Paul Steele (otherwise known by his alter-ego, the BaldHiker) is a man's man. Showing intrepid gents everywhere that there's more to this life of ours than home comforts and 11pm Maltesers binges. Paul and friends have been everywhere from Thailand to Antigua, but he's also not afraid to highlight the best bits of our green and pleasant land. Showcasing the immense hiking routes of Cumbria and beyond like an episode of Countryfile hosted by the guys from Top Gear.
Website | Facebook | Twitter | Instagram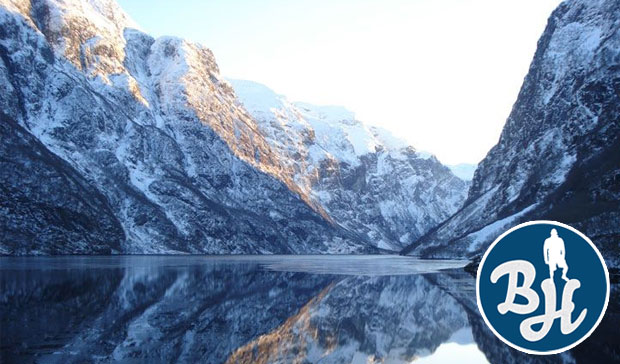 "The world is a book and those who do not travel read only one page." – St. Augustine
---
Backpacks and Bunkbeds
Shock horror! Backpacks and Bunkbeds' main man Neil Barnes holds down a 9-5 just like you. But unlike you has the journeyman experience to highlight planet Earth's best bits while regularly escaping the office to explore them for himself. Relatable. Readable. Brilliant. Many a bus commute can be lost nose deep in Neil's latest blog posts and his tips on budget travel are a life (and money) saver.
Website | Facebook | Twitter | Instagram | YouTube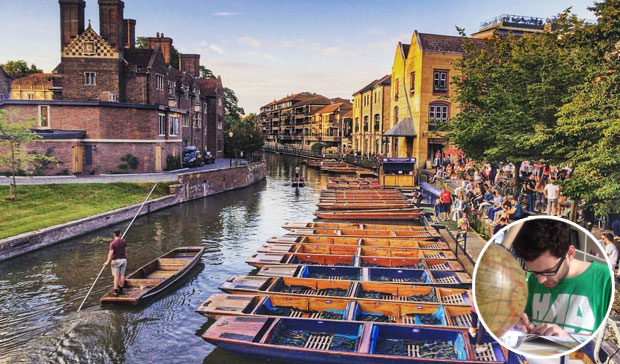 ---
Hand Luggage Only
What makes this epic blog all kinds of Stranger Things addictive are the unique personalities of your hosts for this particular adventure, Yaya and Lloyd. Two best mates who met at Uni, their peak banter and realistic take on the highs and lows of travelling is an immensely entertaining window into the nomadic lifestyle. With a massive side helping of the world's best food, photography and travel inspiration. From two blokes who know.
Website | Facebook | Twitter | Pinterest | Instagram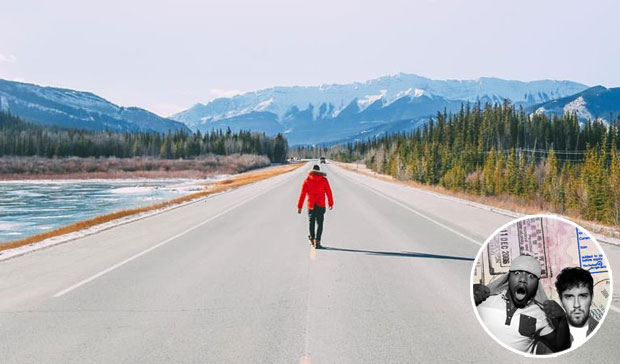 "Man cannot discover new oceans unless he has the courage to lose sight of the shore." – Andre Gide
---
The Broke Backpacker
"Ditch your desk and discover the world". A rallying cry echoed by thousands of blokes on a Friday afternoon… Right before they begrudgingly return to the grind on Monday morning with a #SundayFunday induced hangover and a coffee mug full of regret. Not so for Will, the leading gent behind The Broke Backpacker who's spent the past 9 years exploring terra firma on a shoestring budget – all while keeping the dream alive for us at home on his effortlessly readable blog. We salute him, and so should you.
Website | Facebook | Twitter | Pinterest | Instagram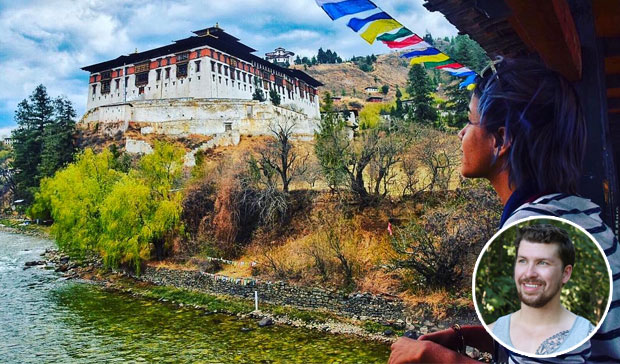 ---
Joey London
Joey London is the blogosphere's equivalent of Gareth Bale. Hear us out. He came into his own in Tottenham. He's found huge success by heading overseas, and he's got a seriously cool wardrobe. Fortunately for us mortals, Joey's willing to share his secrets on his immensely stylish blog, packed with awesome travel advice, lifestyle and fitness hacks, as well as the latest bloke fashion trends so we can not only journey in style, but look it too. Sweet.
Facebook | Twitter | Pinterest | Instagram | YouTube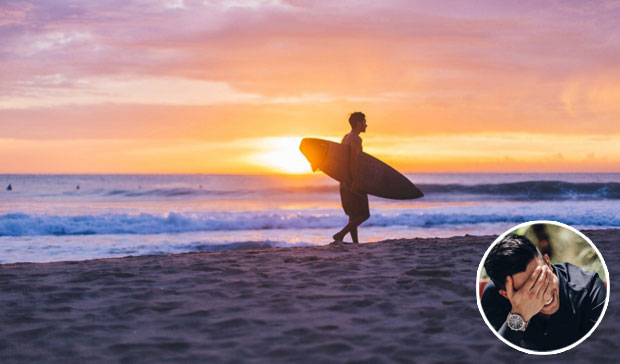 ---
Simon's JamJar
Award winning. Inspirational. Awesome. Simon Heyes' superb travel blog is the quintessential guide to adventuring for the modern man. Whether that means learning all the "ski lingo" you should know before hitting the powder on the Swiss alps, making the most of your Pan Asian layovers (the annoying break between flights for us non-travelling folk) or discovering the first beer designed to be drunk at 35,000ft. Essential exploration, then!
Website | Twitter | Instagram | YouTube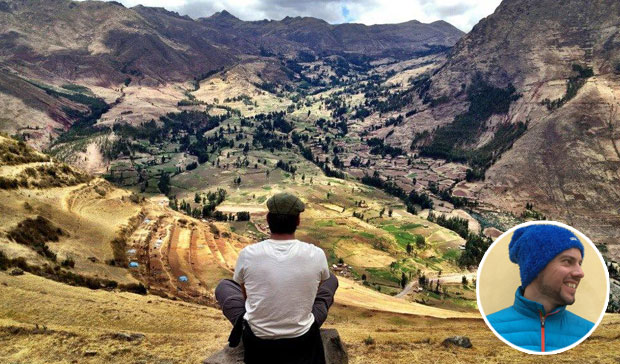 "Life begins at the end of your comfort zone." – Neale Donald Walsch
---
Jordan Bunker
Whether you seek out destination inspiration on the regular or not, we've all seen the Inca Trail, the Great Wall of China, Eiffel Tower or Statue of Liberty by osmosis. What makes Jordan Bunker so great is that his travel blogs show a totally different edge to the places he visits, whether it's the cool independent cafes and bars of Copenhagen, the bier-antidote coffee shops of Munich or the burgeoning craft ale scene of homegrown Leeds. All with slick photography that will awaken the DSLR cravings you didn't know you had.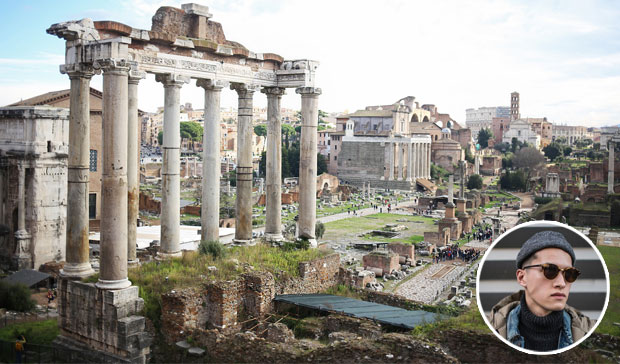 ---
Fresh & Fearless
Aftab Pathan, the head honcho at Fresh & Fearless started this seriously popular travel blog when he was just 19. Permission to feel old? In the past three years, F&F has launched itself into the upper echelons of the UK blogging scene with its unique take on luxury travel and lifestyle for those who view backpacking across foreign nations and eating at cheap-as-chips fast food joints as some kind of Mad Max inspired nightmare. Man has a right to shower. Okay?!?
Website | Facebook | Twitter | Instagram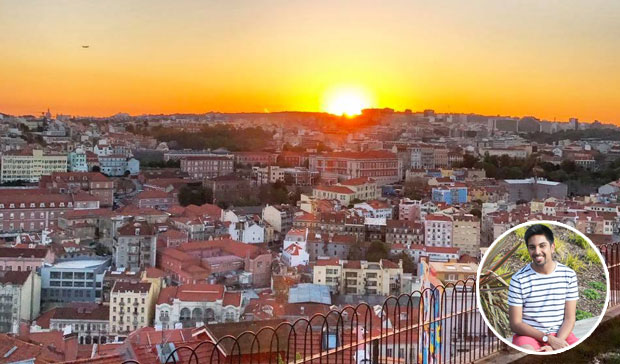 ---
Borders of Adventure
In an age of Facebook Live, Snapchat filters and Now TV, keeping the grey matter from turning green can be a difficult task. All the more reason to hop over to Borders of Adventure for Becki's unique take on the travel blog. Instead of filling your timeline with random shots of nondescript Pan Asian destinations, Borders of Adventure will actually educate you on the different cultures, societies and histories that award-winning Becki encounters on her travels. Who knows, you might just find an unexpected place that you'd love to experience yourself that isn't that new DIY burrito place downtown?
Website | Facebook | Twitter | Pinterest | Instagram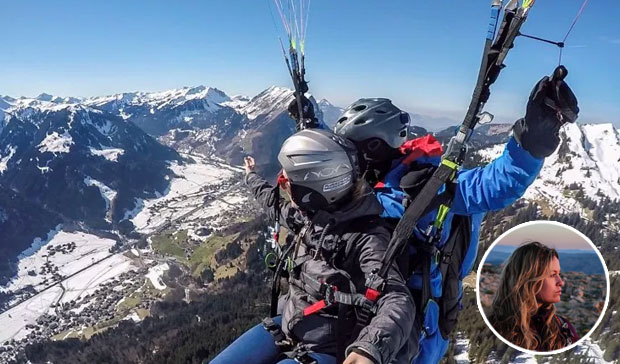 "Twenty years from now you will be more disappointed by the things you didn't do than by the ones you did do." – Mark Twain
---
Travelling Tom
Tom is 23. A student. Exploring the world. Life – he's doing it right. Adventuring across mainland Europe and beyond, Tom has visited some truly immense destinations, and his to-the-point guides are a genuine breath of fresh air. Gone are the cliché tourist traps. Gone are the all-filler, no-killer factoids on how many cafes you'll find in Paris. Instead you'll discover real tips, tricks and recommendations from someone who's been there, done that and got the travelling credentials to tell you what's hot from what's not.
Website | Facebook | Twitter | Instagram | YouTube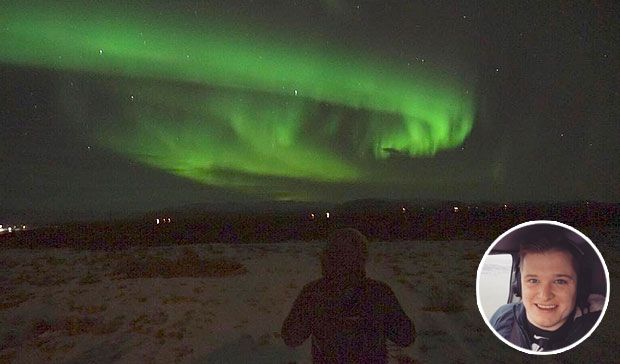 ---
JacksGap
In 2011, Jack set off on his gap year. So far, over 4,000,000 people have joined the ride which is showing no sign of slowing down anytime soon. What began as "just another travel blog" has evolved into an online storytelling project inspired by travel; which basically means your eyes will be treated to glorious professional quality vlogs and the true stories of journeymen from all over the globe.
---
The Travelling Editor
Dylan Lowe has all kinds of writing credentials to his name including award nominations from The Guardian. But instead of reserving his talents for the media Gods, he's kickstarted his own brilliant travel blog taking a more highbrow look at the experience of journeying across the world. Meaning you'll get in-depth takes on pop culture across the globe, the best festivals you should be dancing at, as well as 'OMG' locations you never knew existed.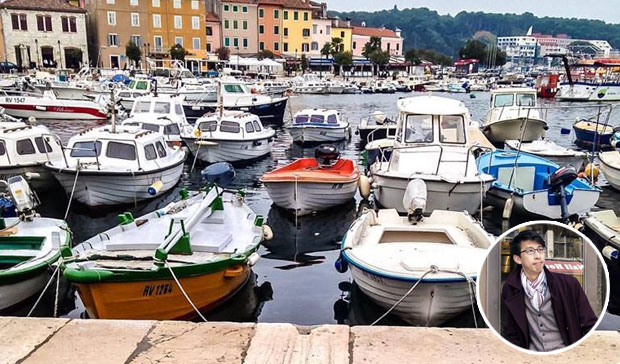 ---
TravMonkey
A self-confessed travel addict now based in London, Paul left his 9-5 job 9 years ago to embark on the journey of a lifetime, beginning TravMonkey as a way of documenting his adventures and helping others plan their trips. Nearly a decade later, not much has changed. This slick blog is still loaded with information to absorb and old habits die hard, so Paul still keeps his inner trip junkie happy by visiting the best new London bars, markets and underground tourist spots that would otherwise fly under the radar. A perfect place to get your fix of travel inspiration.
Website | Facebook | Twitter | Instagram | YouTube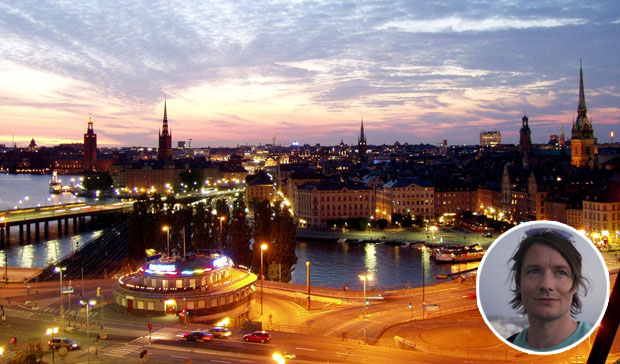 ---

---

---