We hope you're hungry, fellas! Here at StagWeb, we're not just about epic stag weekends, we love the occasional tipple, we love anything we can turn into a sport and we most definitely love our food.
This week we've been on the hunt for the biggest and best man food joints in the great city of Leeds. So grab your tasting forks and those trousers with the elastic waistband, let's eat!
MOJO
Stateside food brought to the heart of Yorkshire, MOJO rustle up some classic bites from across the pond which are all sorts of epic. They have some great burgers including the mighty Behemoth which consists of chicken thigh, pulled pork, bacon, beef patty and jack cheese. If you reckon you can handle spice check out their new monthly 'Hot Wings Challenge' based on the cult YouTube show Hot Ones, it's 'burn your face off hot!'.
18 Merrior Street, LS1 6PQ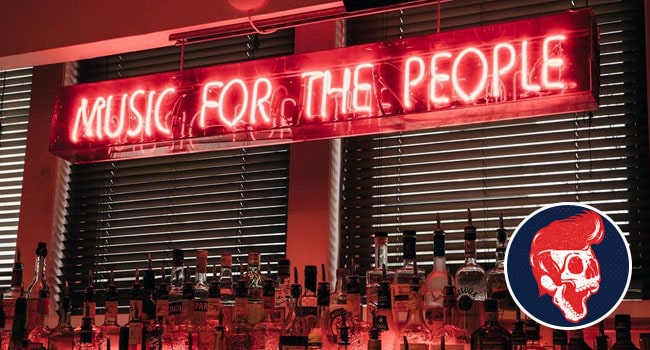 ---
Culto
The place to go for authentic Italian pizza. If you're looking for a slice of da action, then Culto is where it's at! Forget your stodgy, mass-produced, chain shop slop, these guys know proper pizza and they do it right. They have a great range of Italian dishes on offer, but it's definitely worth upgrading your pizza to a Pizza Nera – a black pizza base made with vegetable charcoal.
97 Stainbeck Road, LS7 2PR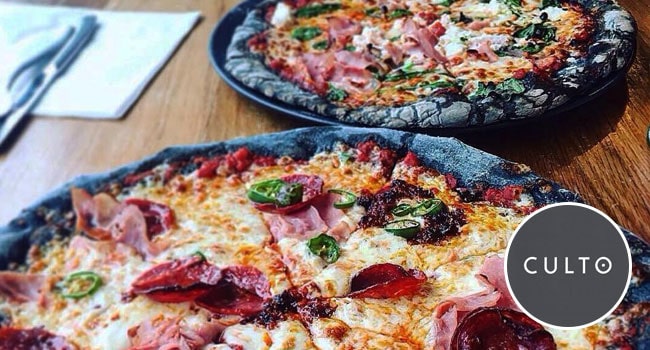 ---
The Yorkshire Wrap
Time for something a bit closer to home, and it doesn't get much closer than the folks at the Yorkshire Wrap. These guys serve up amazing, locally sourced produce in a delicious Yorkshire pudding wrap. Yes, fellas, it's the stuff dreams are made of! They slow roast their meats overnight and pack them into delicious Yorkshire puddings which are flattened and folded.
Café B, Kirkgate Market Food Hall, 34 Ludgate Hill, LS2 7HY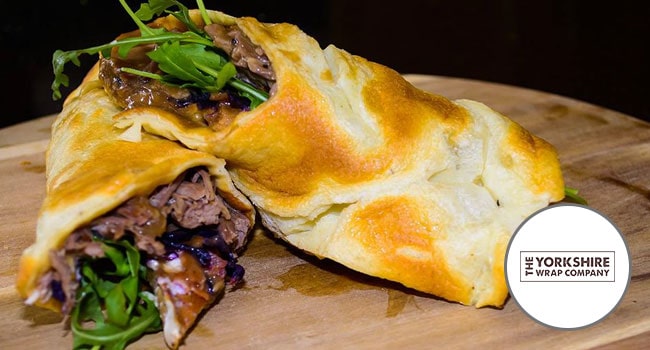 ---
Greasy Pig
If you're looking for a hangover-busting breakfast or a hefty fry up to energise you for the day ahead then head on down to the Greasy Pig. They have man-sized breakfasts which will obliterate any tender heads from the previous evening's shenanigans. Enjoy a Loaf of Breakfast (a full English in a loaf of bread) or take on the Paralyser –not for the fainthearted!
74 Victoria Road, LS6 1DL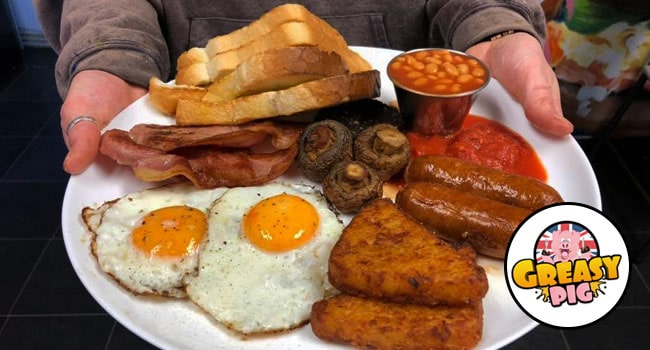 ---
Ira B's
"One of the best restaurants in Leeds. No, the world." Well, you have to check them out when that's their tag line. We don't know about the world (it's a big place, we haven't got around to eating everywhere yet, though we're doing our best!), but it definitely is up there for one of the top restaurants in Leeds. Try the Grobber when you're there – the ultimate hot salt beef sarnie.
27 Chelwood Drive, LS8 2AT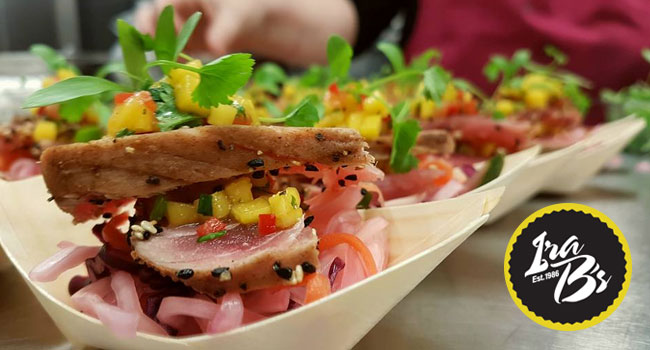 ---
Bundobust
Serving Indian street food and craft beer, Bundobust is the love child of Bradford bar The Sparrow and Indian restaurant Prashad, and they have given birth to one of the biggest and best eateries in the city. These guys take traditional Indian street food and put a modern twist on it. The Tarka Dhal is well worth a taste as is the Bhel Puri. Curry and a beer, the dream combo!
6 Mill Hill, LS1 5DQ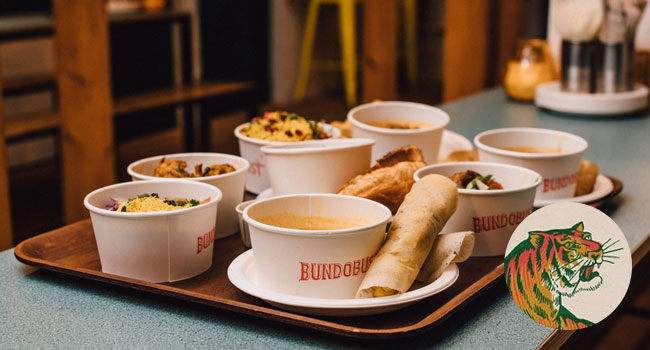 ---
Patty Smith's
If you're looking for a burger joint to satisfy your man food craving, the guys at Patty Smith's will sort you out. They originally started off doing kitchen takeovers, but they've been such a hit they now have a permanent base at the Belgrave Music Hall. We recommend the Big Ron (not the former Man United manager) – double the patties, double the cheese, double the mess. Burgers at their best.
1A Cross Belgrave Street, LS2 8JP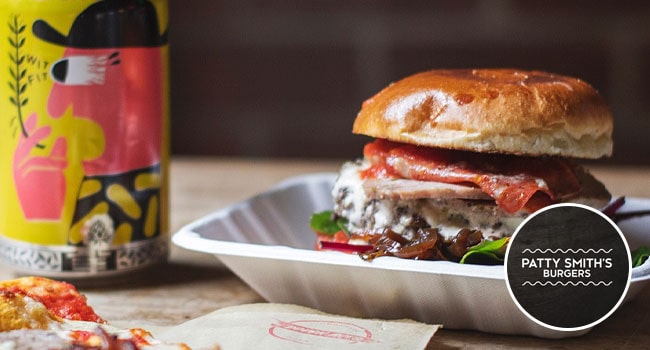 ---
Dough Boys Pizza
Another resident of the Belgrave Music Hall, the guys at Dough Boys Pizza serve up pizzas by the slice (and we're talking proper slices here, none of this small portion nonsense!). From Sunday-Thursday til 7pm, and Friday-Saturday til 5pm, your first two slices are half price. Everything off the menu is banging but Baa No More is definitely worth a go with its ground lamb, pine nuts and pomegranate.
1A Cross Belgrave Street, LS2 8JP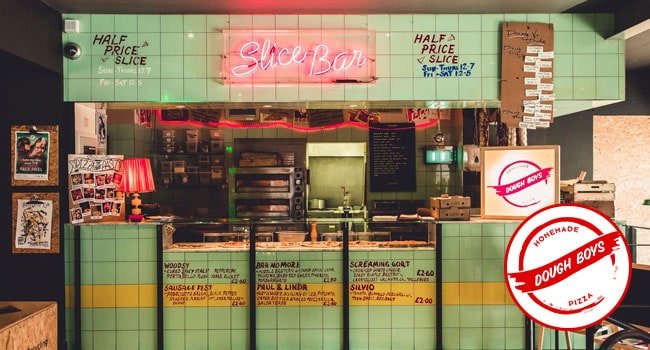 ---
Bulgogi Grill
If you're a fan of seafood you're going to want to hit up Bulgogi Grill. This is Korean table-top BBQ cooking brought to Blighty and its all sorts of awesome! You can actually grill your own grub at your table (there will always be staff on hand to help if you need it). The duck is sublime, the seabass superb and the pork incredibly tender. In fact, everything is tip-top.
The Arena Quarter, 9 Merrion Way, LS2 8BT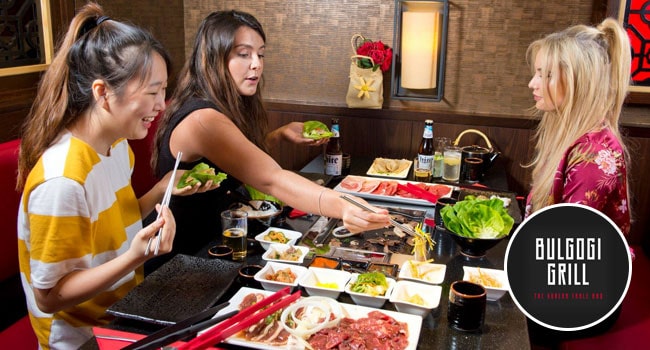 ---
Tapped Leeds
If you're looking for some man grub, at Tapped Leeds not only will you be able to satisfy those cravings with their amazing pizzas, you'll also be able to enjoy their great microbrewery beers, too. If you're up for a bit of a man test, you can take on their Challenge Pizza – an intensely spicy pizza featuring tonnes of chilli's hitting nearly seven million on the Scoville scale. Have a google if you don't know how hot that it. "Pssst, it's hot."
51 Boar Lane, LS1 5EL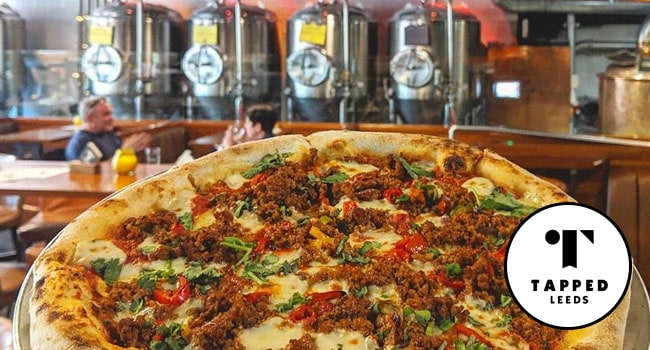 ---
A Nation of Shopkeepers
We love everything about this joint, the name, the interior, the exterior, the food, the beer, the people, the food, the atmosphere and the food, did we mention the beer? Everything. With its cool vibe, funky décor and live music events this is a great place to come and unwind after a long hard day at the coalface but be sure to check out their tasty menu, particularly their delicious burgers!
26-27 Cookridge Street, LS2 3AG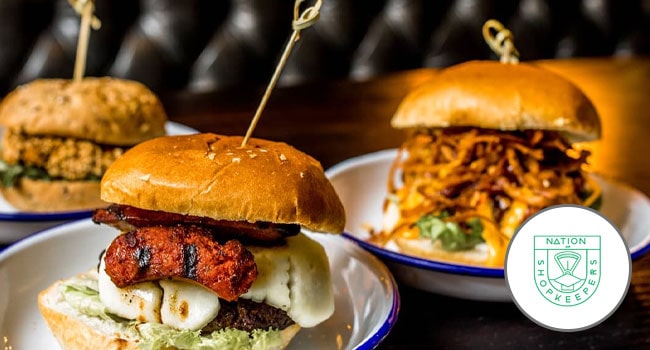 ---
Tharavadu
Voted Best South Indian Restaurant of England Winner at the English Curry Awards 2018, these guys need no introduction. Everybody loves a Ruby Murray and the folks at Tharavadu take it above and beyond. They've brought Kerala cuisine to Yorkshire and added no artificial ingredients on the way. Just proper Indian nosh at its very best. Try the Pedappan Kozhi which includes Chef Nair's 'magical gravy!'
7-8 Mill Hill, LS1 5DQ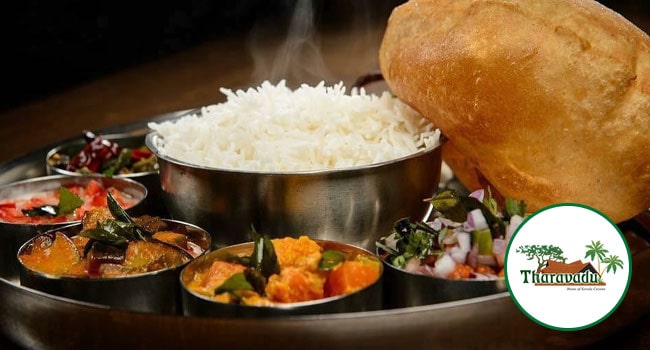 ---
Pizza Fella
No one does Pizza like the Neapolitans, so the guys at Pizza Fella fired over to Italy, went to a pizza school in Naples, learnt all the tricks of the trade, then came back to Blighty with a wealth of knowledge. Initially, they fitted a wood-fired oven in the back of a van and made pizzas on the move, but they were just so popular they've found a permanent base where they've been wowing Leeds ever since.
114-116 Vicar Lane, LS2 7NL