The nation has revealed its biggest fears just in time for Halloween with public speaking, Piers Morgan and hot jam among the country's top frights.
Here at StagWeb, we decided to conduct a survey to find out what scared people the most and we were inundated with over 1,700 responses, with some predictable and not so predictable answers coming to light.
According to our poll, the country's biggest fear by a substantial margin is public speaking (glossophobia), receiving a whopping 27.8% of the total votes.
Other top fears are heights (17%), Spiders (15.3%) and failure (14.7%). Pretty standard, right? Well, the stranger answers are on their way…
The Nation's Biggest Fears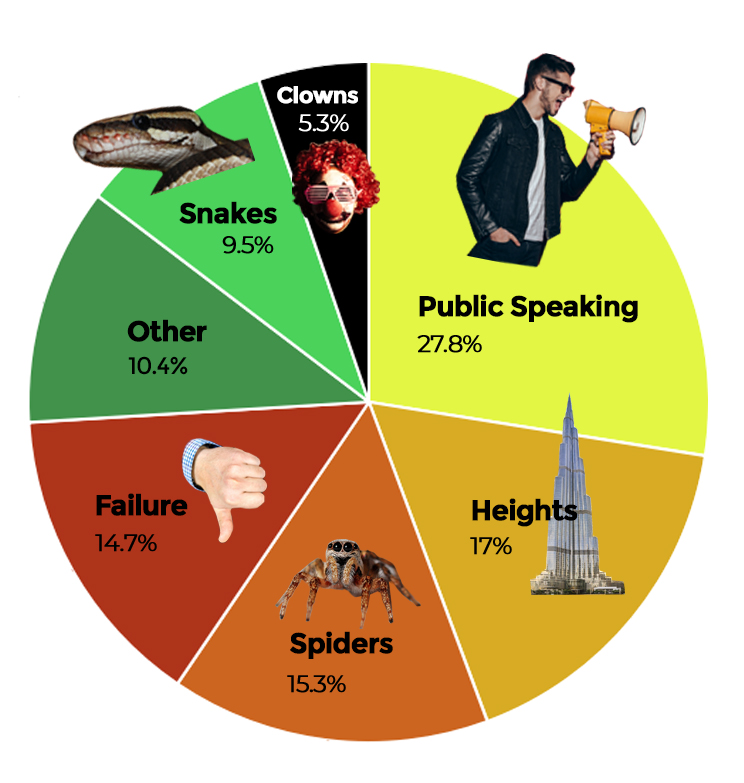 In amongst the 'Other' biggest fears, there were a few common answers such as 'rats', 'commitment' and 'injections', as well as some more unusual responses including, 'moths flying into my ears', 'tape measures (metal ones)', 'confetti' and 'throwing up in public' (Moths flying into my ear is incredibly specific, but hey, a phobia's a phobia!).
In a slightly more obscure poll, we asked which of the following scenarios is the scariest:
Piers Morgan becoming PM
Gareth Southgate no longer being England manager
Katie Hopkins moving in next door
Match of the Day being taken off-air
A zombie apocalypse
Being stuck on a radio station that only plays Westlife
There was a fairly even split between four of the answers, with Piers Morgan becoming Prime Minister topping the poll with 26.2% of the vote.
Katie Hopkins was second with 22.6%, zombie apocalypse third with 22.3% and being stuck on a radio station that only played Westlife fourth with 21.6%.
Even after his heroics navigating England to the World Cup semi-finals, people were least frightened by Gareth Southgate no longer being England manager, with the waistcoat-wearing gaffer receiving just 2.1% of the vote (We understand this was a tough call, but Gareth worked miracles, people!!).
We also asked if anyone had 'any other phobias to declare' and we got one or two, shall we say, peculiar answers:
Butterflies
Being in a room with no blinds or net curtains
Stickers
People wearing animal masks
Celery
Hot jam
Road sweepers
Lollipop sticks x 2
Bananas (due to arachnophobia)
Let us know your biggest fears and tag your pals!