Gone are the days where you'd find the same old ales in every single pub and shop. The beer world is rapidly changing, things are getting weird, and we love it! A creative bunch of brewers asked the planet if it was ready for breakfast and dessert flavoured brews, and we said YES!
Any beer-lovin', beard-wearing hipster can appreciate a good quality, flavoursome brew, but for those of us who are new to the craft beer hype, it can be a bit of a minefield. If you need more than the quirky beer can designs to go off, we've compiled a list of the Top Craft Breweries in the UK for 2019 to help you find the gems in amongst a crowded market. So kick back, crack a can, and enjoy!
If you're spending a lot of time at home or you can't get to the pub in the current climate, we'd recommend grabbing yourself ones these home draft beer kits from Beer Hawk. They offer a huge selection of craft beer kegs, so you can enjoy a perfectly pulled pint in the comfort of your own home.
South West
Electric Bear Brewery – Bath
As local Bath boys, it's safe to say that we've tried our fair share of local beers, and every day we thank our lucky stars that this award-winning brewery is based right here in our hometown. In fact, the delicious, exciting flavours are so good, that many of us here in the South West have put down our ciders and picked up an Electric Bear Brew, and that's saying something.
Best Brew 🍺 Above the Clouds – A crushable IPA with notes of pineapple and sweet tangerines.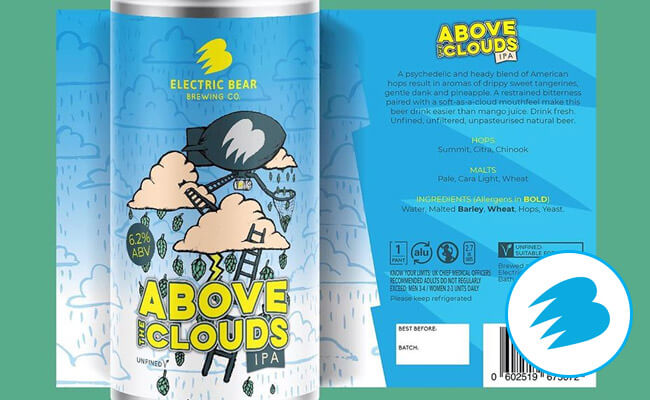 ---
Verdant Brewing – Falmouth
Based in 'Falifornia', Verdant Brewing creates modern, 'hop-forward' pale ales, IPA's and DIPAs (Double IPAs). Homebrewers Adam and James started brewing back in 2014 when they were tired of not being able to sample up-and-coming craft beers in their local Cornish pubs. But instead of crying into their pint glasses, they did something about it! And thank God they did, because their hoppy, juicy, vegan brews are mighty fine! And everyone in the South is so much hoppier.
Best Brew 🍺 Lightbulb 4.5% – This full-bodied, zingy cask ale is a firm favourite.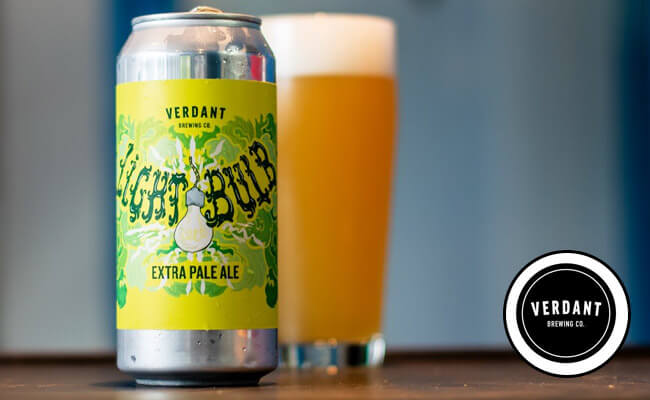 ---
Left Handed Giant – Bristol
With the help of 1500 dedicated craft-beer lovers, LGH opened the doors to their brewpub in 2019, thanks to the power of the people! They produce incredibly bold brews that are simply out of this world. Their diverse selection of craft beer and funky illustrations definitely get a giant thumbs up from us.
Best Brew 🍺 Woodland Creatures 6.9% – A declious pistachio and honeycomb milk stout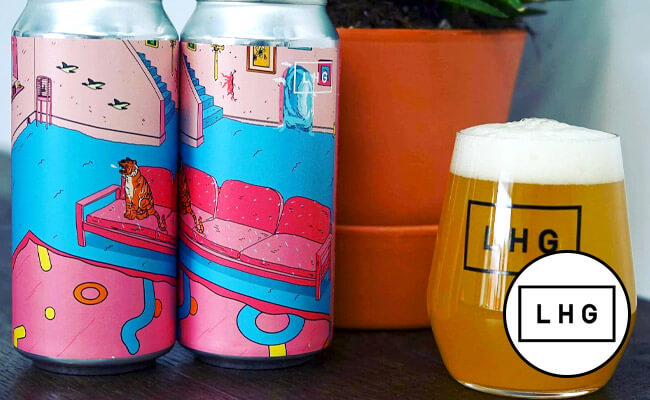 ---
Arbor Ales – Bristol
Arbor has blessed Bristol with its brews since 2007. They've brewed over three-hundred beers, some classics, and some one-offs (so grab them while you can!). It's always happening at Arbor Ales and we can't quite keep up with them but that's the way we like it. Just keep em' coming! Their daring flavours have no limits, they go where no brewers have gone before…
Best Brew 🍺 Breakfast Stout 7.4% – Hair of the dog? This creamy, silky stout with chocolate and coffee notes is totally indulgent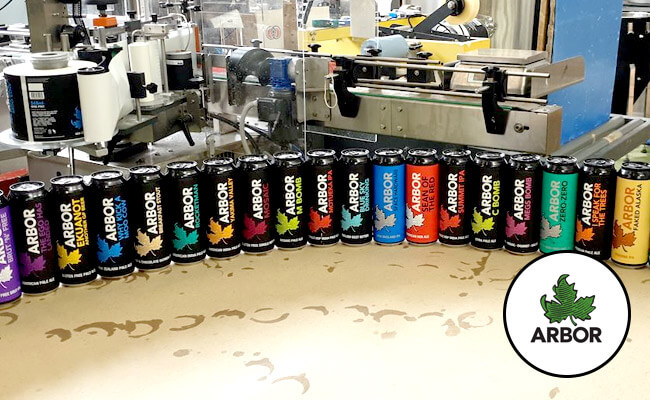 ---
Lost and Grounded – Bristol
Craft beer-loving friends, your wondering days are over. We have found yet another fantastic brewery here in Bristol. Lost and Grounded practice the precision of German brewing right here in the South West, and create forward-thinking beers for every mood and occasion. Whether you want a soft, fruity ale on a summer's day or a rich, chocolatey pint in the winter, Lost and Grounded's got you covered.
Best Brew 🍺 No Rest For Dancers 6.2% – a fruity hoppy ale with a deep red colour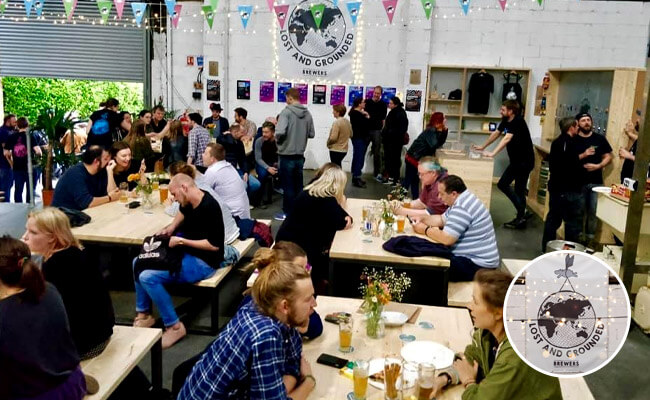 ---
Wild Beer – Bristol
Wild Beer brewery create sweet, fresh, hoppy and sour brews that all true beer-connoisseurs will approve of. They combine exciting flavour-forward tastes with refined traditional brewery techniques to deliver a vast range of aromas. The farmhouse brewery is influenced by its natural countryside surroundings, and pairs really well with food.
Best Brew 🍺 Funky Dory 5% – Using 100% malts, hops and yeasts, Funky Dory was brewed in honour of Beer Day Britain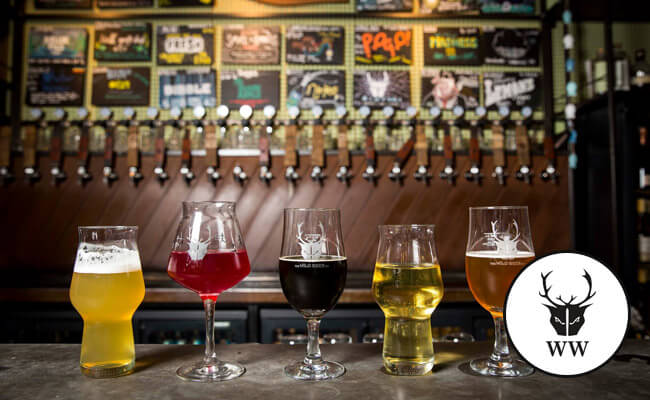 ---
Bring the pub home!