If you're looking for the best joints in Manchester which serve some liver-fizzing, tongue-tantalising, alcoholic taste-fireworks then you've landed on the right list.
Here at StagWeb, we rolled out on a mission to find the 17 best bars in Manchester, but after slurping our way through a range of tasty beverages in a variety of bouncing bars, we discovered there were, in fact, 17 brilliant bars. What can we say? The Manchester bar scene doesn't conform to normal bar ranking traditions.
Now, we profusely apologise if you're one of those people who can't have the volume on the TV on anything that isn't an even number or a number divisible by 5, a top 17 list must be wrecking your brain right now, but you'll understand when you drag your eyes down this epic hitlist of the bars.
So, without further ado, hesitation or unnecessarily long sentences, here's the… (wait for it)… top 17 bars for your next Manchester stag do!
Twenty Twenty Two
There ain't no party like a ping pong party. That's right, forget about dancing on the tables, crack out the table tennis bats and go ping-to-pong in a battle to the bar instead. This unique haunt in the pouch of the Nother Quarter acquired some tables, swept off the beer mats and erected some nets to change the face of the bar game in Manchester for eternity. The party pops, the drinks flow and the tables tennis. Yes, out of ten, we'd give it Twenty Twenty Two.
📍 20 Dale Street, Manchester, M1 1EZ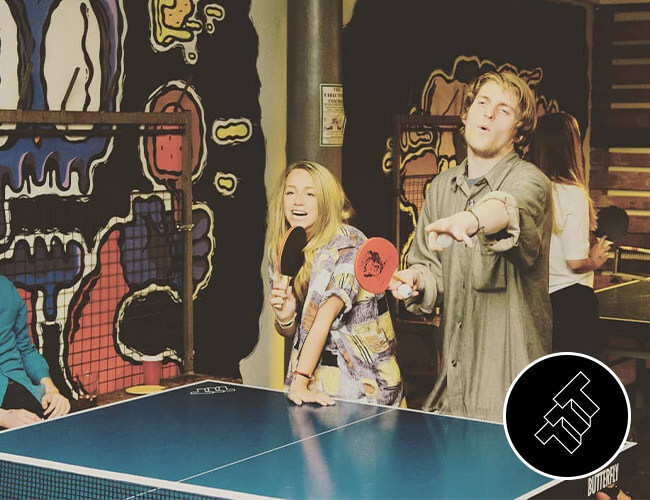 ---
Dusk til Pawn
Fool's gold, old TVs, used guitars: from the outside looking in, this looks like your classic, old-school pawnbrokers. The sort of place you could go in with a fiver and come out with a cassette player and a gold medallion. But when you slink your way through the double doors you discover Dusk til Pawn is actually the coolest speakeasy this side of the Atlantic. So rather than exchanging your hard-earned cash for questionable electronics, you get a perfectly-crafted beverage in a sensational setting.
📍 Stevenson Square, Manchester, M1 1DN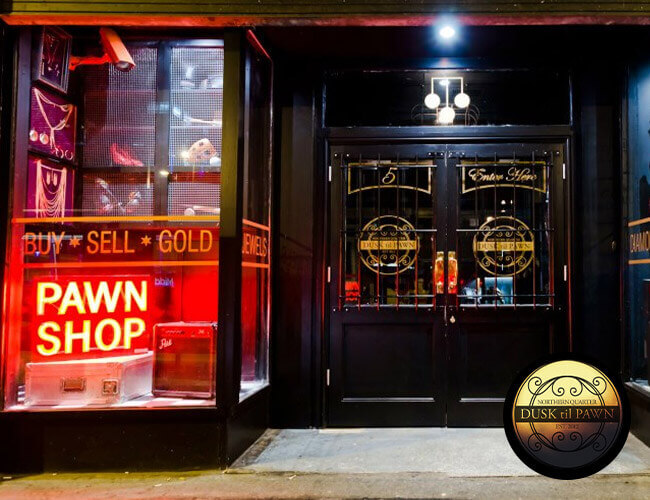 ---
Walrus
Sink your sabre-toothed teeth into one of Manchester's biggest weekend parties. The Walrus has body-slammed its way to the forefront of an M'town night out, making it one of the premier party hotspots in this electric city. See how they run like pigs from a gun to flock to this mighty fine establishment. We must be the egg men because they are most definitely the walrus. Big beats, dynamite drinks, popping parties.
📍 78-88 High Street, Manchester, M4 1ES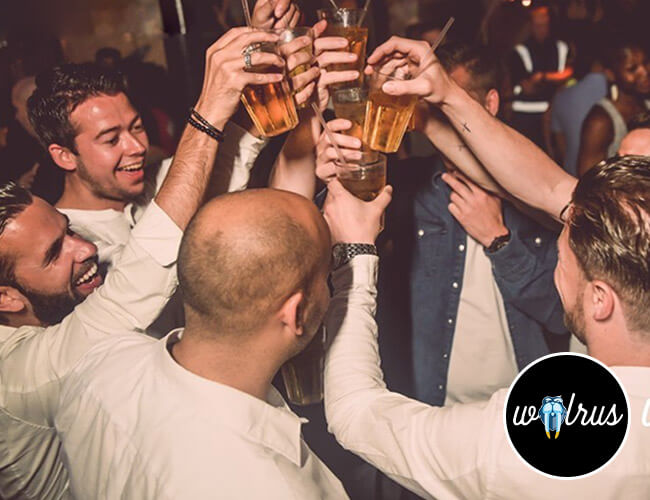 ---
Flight Club Manchester
We're going to resist the urge to tap in the proverbial open goal which would be a fight club joke and sore high above it like a dart flying straight for double top. Instead, we're gunna step up to the oche and get straight to the point. This eccentric bar has taken the traditional game of darts, given it skittles for breakfast and fired it out of a cannon to create a suped-up social version the likes of which we'd never seen. Seeing is believing so grab you're A-game and fire on down.
📍 Ship Canal House, 98 King Street, Manchester, M2 4WU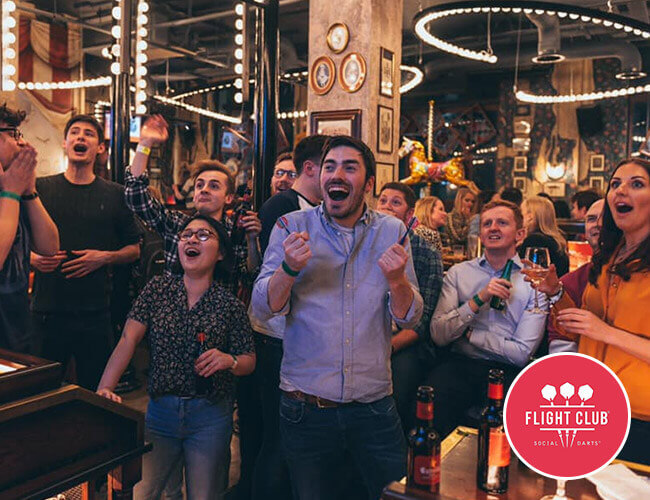 ---
The Pen and Pencil
We pencilled this place in when we were initially jotting down our top bars in Manchester, but after ten seconds of being there, we were cracking out the biros and inking their names into the history books as one of the best Manchester bars we've ever had the pleasure of frequenting. Lacking pretention and brimming with brilliant drinks, The Pen and Pencil ticked all the boxes on our epic bar checklist.
📍 Fourways House, 57 Hilton Street, Manchester, M1 2EJ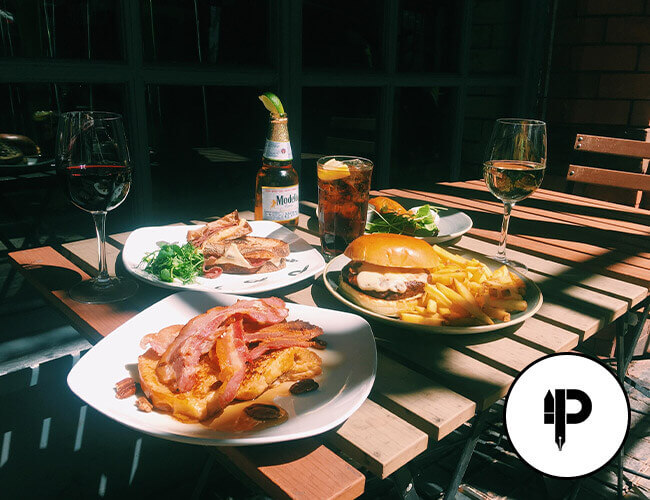 ---
7 Sins
Gluttony is supposedly a sin, but we've succumbed to it and, frankly, accepted it when it comes to 7 Sins in Manchester. We can't get enough of this place. Their boozy milkshakes, their 'f*cking delicious food', their friendly staff… they're the gift that keeps on giving. If we have to spend eternity dancing with the devil, then so be it. As long as there is breath in our bodies we're going to keep on giving in to the temptations on offer at this boozy oasis.
📍 43-45 Lever Street, Manchester, M1 1FN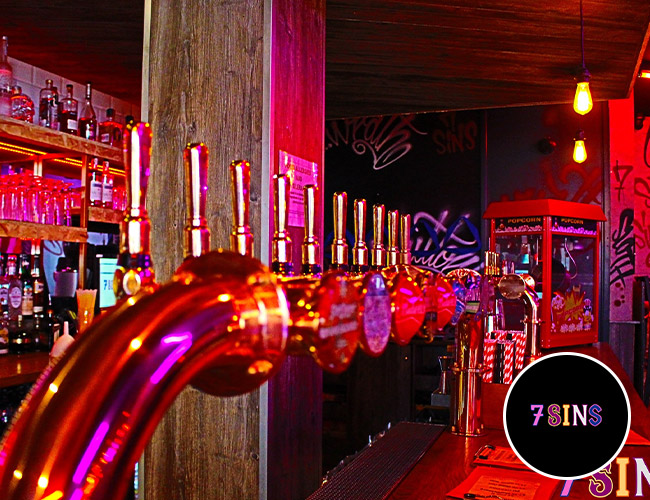 ---
Junkyard Golf
"When the going gets weird, the weird turn pro." The guys at Junkyard Golf have taken crazy golf to the extreme and constructed a psychedelic, kaleidoscopic, mind-bending course for you and the guys to putt around whilst devouring a delicious beverage or three. Your very own Fear and Loathing in Manchester, you can let loose in a bizarre fashion and enjoy an alternative night on the tiles with Junkyard Golf blazing a new trail in the world of partying.
📍 2 First Street, Manchester, M15 4RP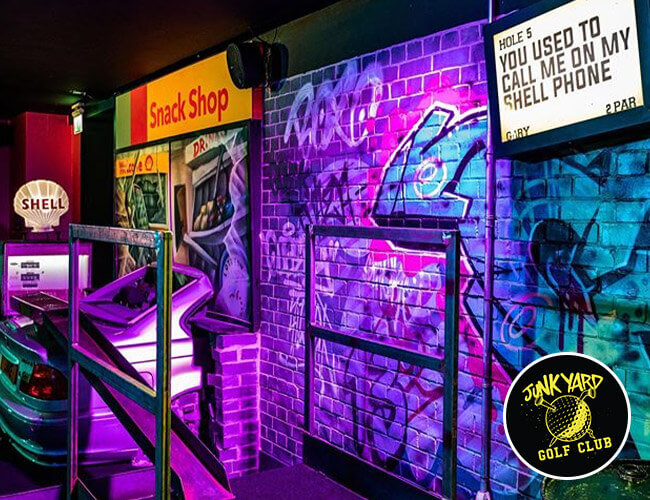 ---
The Refuge
Aptly named for when you need to shelter yourself from the hectic nature of modern life, The Refuge offers you the chance to unwind in style. Pitch up and dive into their spectacular food menu and then hang about for the party which can carry on into the small hours of the morning. Who knew the best way to escape the hustle and bustle was to head to a vibrant boozer? The Refuge did and they're reaping the sweet rewards for darting to the head of the queue.
📍 Oxford Street, Manchester, M60 7HA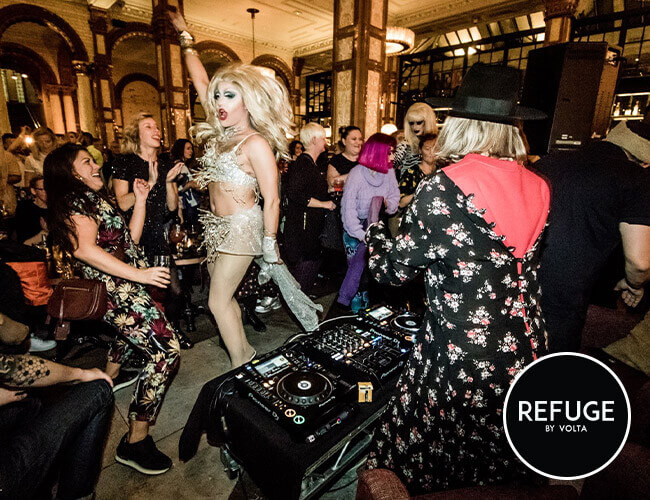 ---
The Washhouse
Yes, the Washhouse, a laundrette and nothing more *cough*. Any rumours you may have heard this is a front for a speakeasy is merely conjecture… OK, we lied, the rumours are true, it's a secret bar, but let's just keep it between us, yeah? We don't need everyone finding out otherwise we're never getting another table for as long as we live. By appointment only, this exclusive hideaway is Manchester's worst kept secret because it's an epic experience like no other. Check them out… if you can find them!
📍 19 Shudehill, Manchester, M4 2AF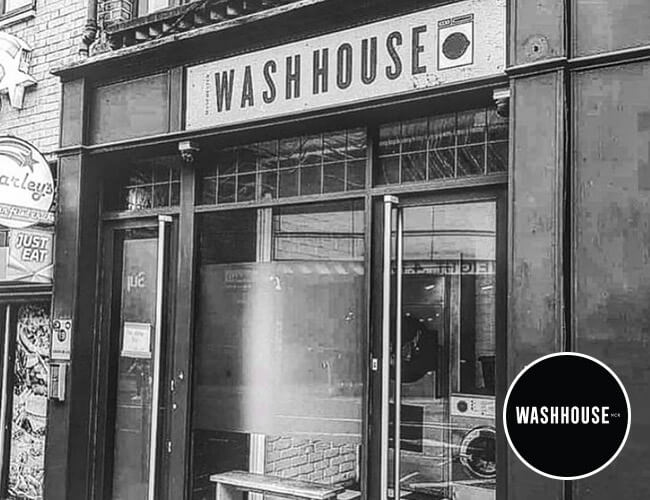 ---
El Capo
Add some Latin American flair to your evening on the town at El Capo where the tacos are towering and the tequilas flow in abundance. It's a little bit different, a little bit funky and right up our weird and wonderful street. The food is enough to entice you in and the drinks will keep you hanging around 'til late. So bowl on down there, grab some wings and see why we're making all this noise about them!
📍 12 Tariff Street, Manchester, M1 2FF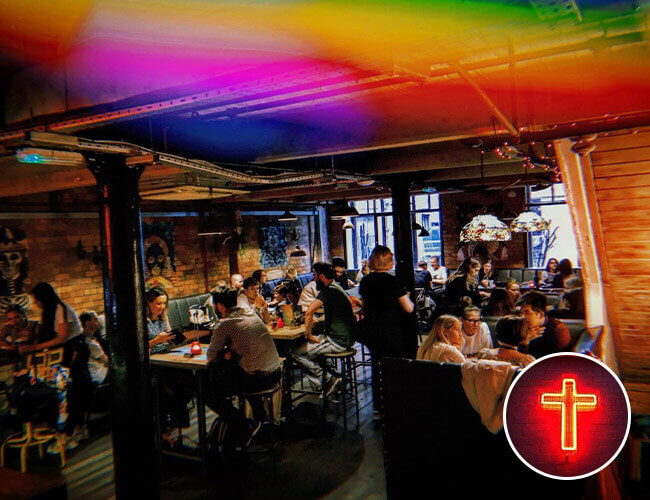 ---
The Gas Lamp
Where the brass bands play and feet start to pound, we're going underground for a subterranean drinking adventure at the Gas Lamp. This off-the-wall boozer is on a mission to bring its joyous punters beers, whiskies and gins from the four corners of our colossal globe. With an extensive drinks range and an unmissable ambience, it's certainly worth heading down into its quirky Victorian depths.
📍 50A Bridge Street, Manchester, M3 3BW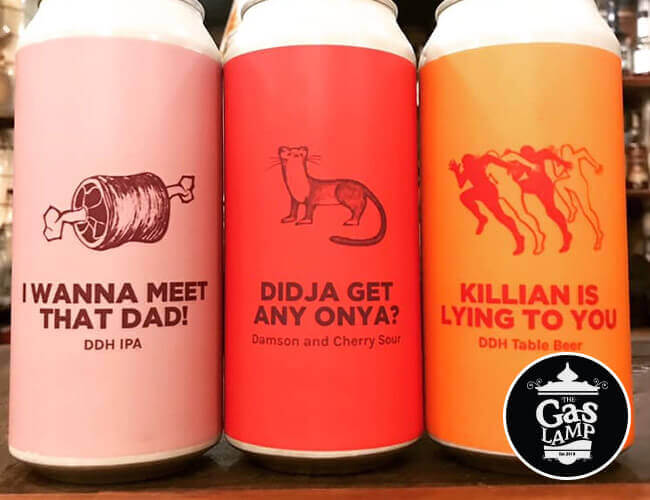 ---
Soup Kitchen
Forget a ladle, the Soup Kitchen serves up entertainment by the pint glass, stoking the fires of one of the biggest parties Machester has to offer. This multi-award-winning independent drinkery plays host to some of the wildest nights this buzzing city has ever seen, with some of Manchester's biggest DJs swinging by to drop some of the filthiest beats going. Take the plunge and get lost in the whirlwind that is the Soup Kitchen.
📍 31-33 Spear Street, Manchester, M1 1DF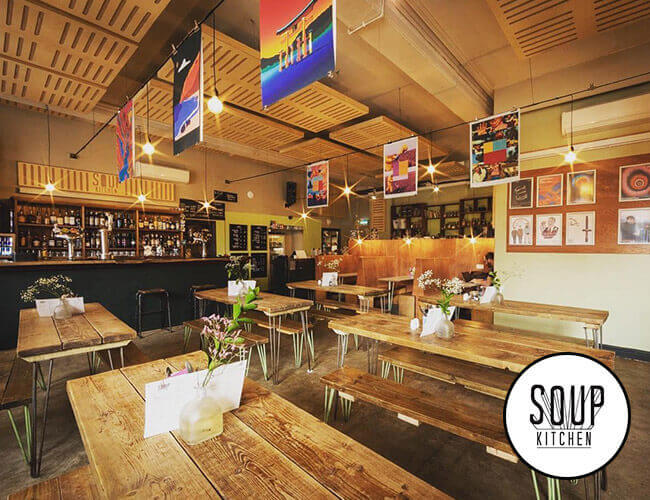 ---
Cane & Grain
Rum, ribs, bourbon and beer… or 'fun fuel' as it's better known. Cane & Grain have refined the bar experience to a fine art. Flavour is paramount and a relaxed atmosphere is key, and they boast both by the bucketload. Chowing down and chatting away whilst indulging in an ice-cold craft beer is the closest you're going to get to Nirvana on this chaotic planet, so don't hesitate, drop your plans and fire on down.
📍 49-51 Thomas Street, Manchester, M4 1NA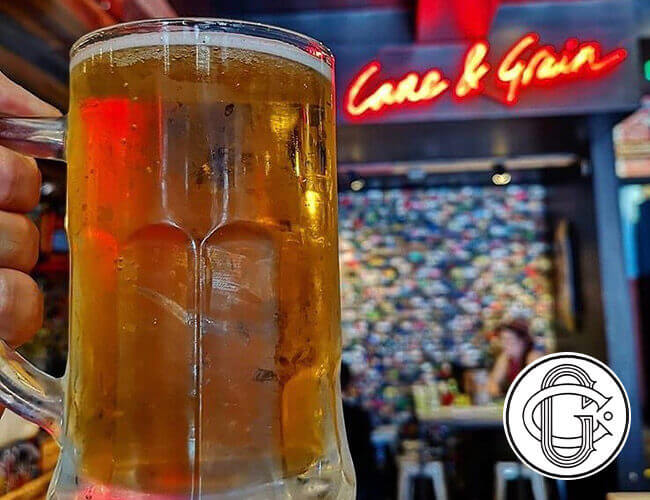 ---
Allotment Bar
We know what you're thinking: "What's better than 70 types of gin?". Well, the answer is obvious… more than 70 types of gin! That's right, you could visit the Allotment Bar over 70 times and never have the same drink twice. That's the sort of number-crunching we relish! A relaxed, sophisticated dining experience. A relaxed, sophisticated drinking experience. A relaxed, sophisticated living experience. The Allotment Bar ticks a lot of boxes.
📍 24 Dale Street, Manchester, M1 1FY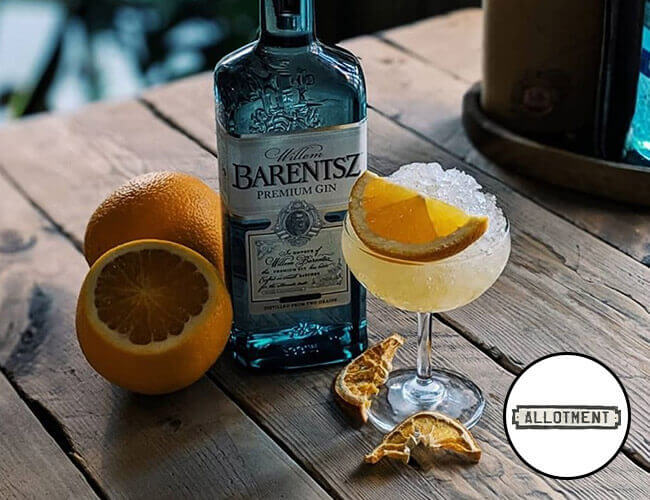 ---
Jimmy's
Where local talent and future musical prodigies cut their teeth, this independent music joint in the heart of Manchester is 📍 the place to go for live music and a good time. They even boast their own range of Jimmy's drinks to keep the party in full flow: what's not to love?! The Stone Roses, Oasis, The Smiths, all these Manchester bands had to start somewhere. Head to Jimmy's and discover the next wave of musical talent.
📍 12 Newton Street, Manchester, M1 2AN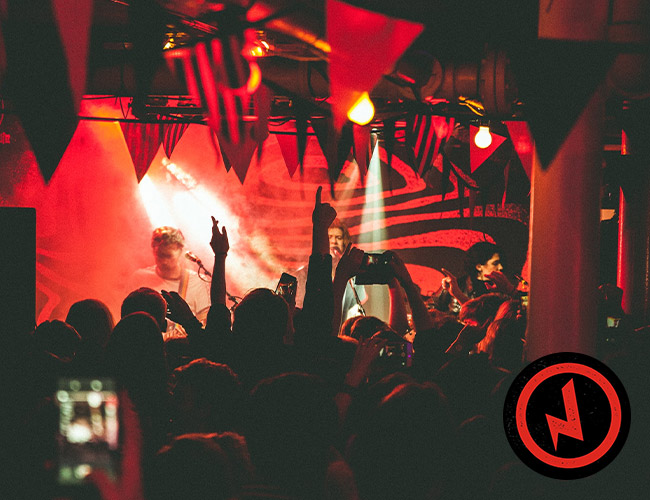 ---
Albert's Schloss
When someone goes to the great lengths of putting 'beer' and 'palace' next to each other in a sentence to describe their epic bar and eatery, you're going to grab our attention. It's so evocative you can almost taste it. We'd go as far to suggest it's the greatest word pairing in the history of the English language. "Beer palace!" – Doesn't that just get the juices flowing? Seriously, we needn't say more, just go there.
📍 27 Peter Street, Manchester, M2 5QR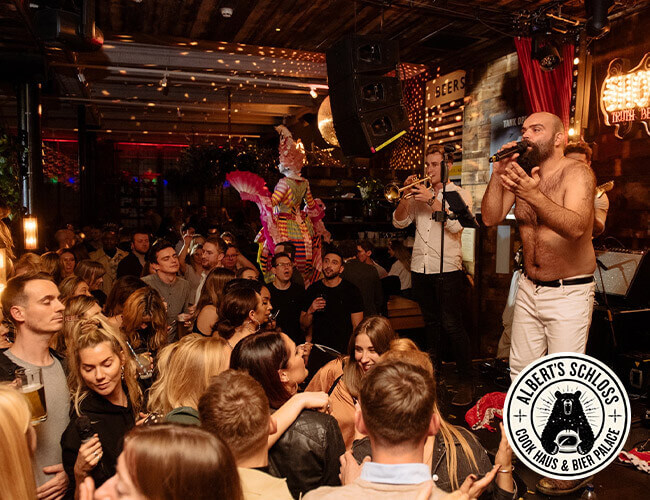 ---
Atlas Bar
We often find ourselves talking/thinking/writing about gin and it's time well spent as far as we're concerned. So when we discovered Atlas Bar, we'd found our boozy Holy Grail. With 520+ gins on offer, we didn't even begin to make a dent in the supply (which is a fantastic excuse to return again and again and again!). A scintillating taste experience from the minute you set foot through the doors, it's the perfect beginning, middle and end to that big night out.
📍 376 Deansgate, Manchester, M3 4LY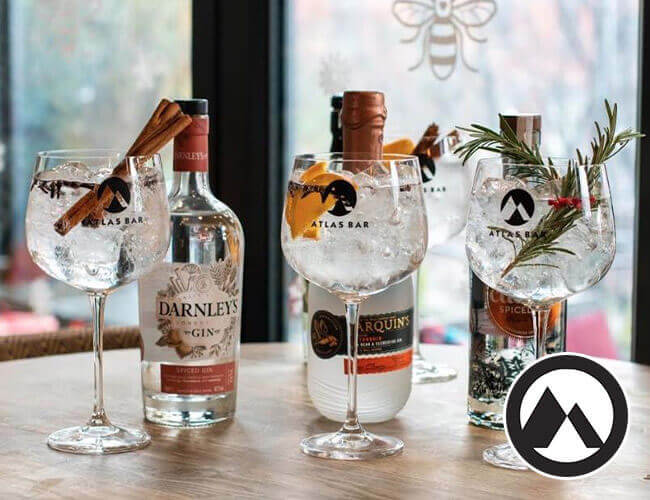 ---