Listen, fella, your mother wasn't lying when she said that breakfast is the most important meal of the day. As the saying goes, you should, 'eat breakfast like a king, lunch like a prince, and dinner like a pauper', and don't Liverpool know it!
With eggs served a million different ways, street-food style brekkies, classic, greasy full Englishes, and Insta-grammable brunches aplenty, there's something for everyone in the Mersey! If you're feeling spoilt for choice, we've created a list of the top 20 breakfast spots in the city to see you through 2020! Your Liverpool stag do just got a whole lot tastier!
The Tavern Co.
Let's kick things off with this absolute belter. We can't create a list of the top breakfast spots in Liverpool without featuring the legendary Tavern, so we might as well pop them right on the top of the list. Offering hearty Tex-Mex meals, tonnes of veggie and vegan options, a classic full English and pancakes for those with a sweet tooth, there really is something for everyone. If you're lucky enough to live Merseyside, we highly recommend working your way through their exciting, extensive menu.
Best Bite: The Boston Bagel – A classic bagel filled with cream cheese, crispy bacon and red onion and tomatoes.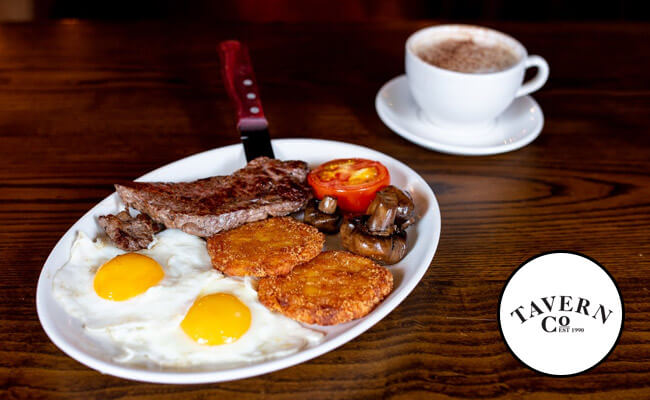 ---
Lovelocks Coffee Shop
If you're looking for a cosy little place to enjoy lip-smackingly good food, Lovelock Coffee Shop are the ones for you! It's the kind of place you wish you'd discovered earlier and once you've experienced the relaxed atmosphere and taken a bite of their delicious breakfast, you know you'll be back soon. Their cakes are boss, their plants are lush, and their matcha lattes and pancakes are as delish as they are Insta-friendly! Treat yourselves to a cuppa and some breakfast, you won't be disappointed!
Best Bite: Peanut butter, banana and pecans on toast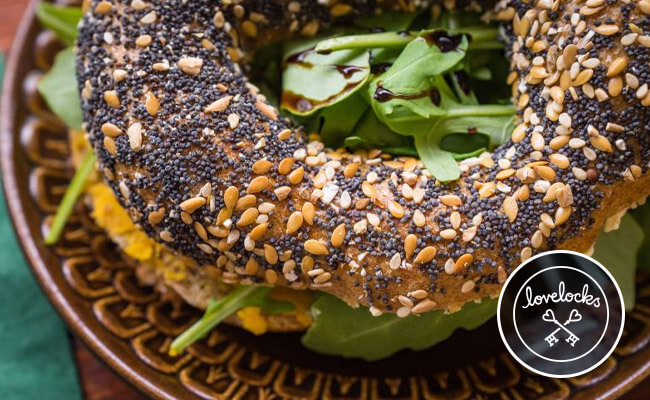 ---
The Brunch Club
Based on Duke Street, this funky café serves small plates, brunches and breakfasts until 4 pm every day, so no matter how late you roll out of bed, you can begin your day the right way with a healthy break (even if your day doesn't technically start until 3 pm and consists purely of eating, watching TV, and more eating!). Toasties, granola, bagels, they have it all! They also offer smoothies which come in every colour of the rainbow if you need a bit of a health kick!
Best Bite: The Brunch Burger – Sausage, bacon, fried egg & tomato relish on a brioche bun, served with hash browns and beans.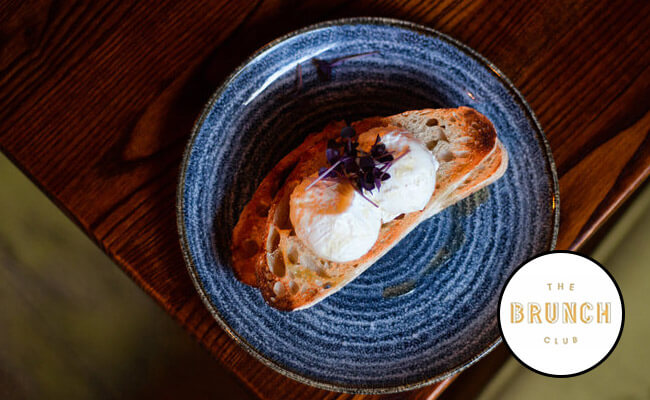 ---
The Brink
The Brink offers delicious, no-nonsense breakfast that's packed with flavour. From simple light bites to cooked meals, this is breakfast done properly. But this venue is so much more than a café and bar, it's a social enterprise. All the profits go directly back to the community to support people who have suffered from alcohol and addiction. They warmly welcome people from all walks of life to come in and try their budget-friendly breakfasts and delicious alcohol-free bevs. Kick back in a chilled-out, creative space and tuck into tasty food that's made to warm your bellies and your hearts!
Best Bite: Smashed English Peas – Mushy peas with fresh mint, orange zest, parmesan cheese, poached eggs and toast.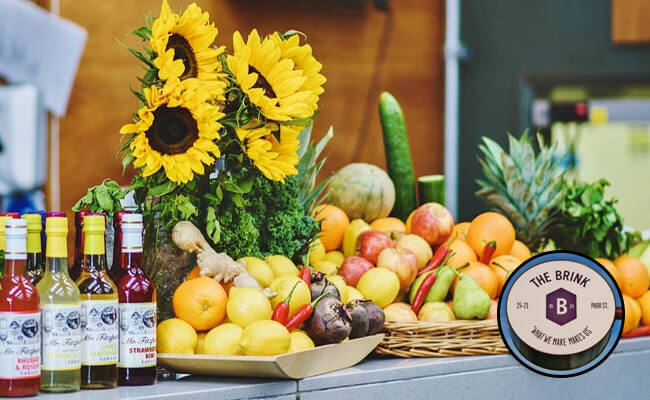 ---
Key Lime Coffee
Liverpool has such a fantastically friendly community as this cool café goes to show. This independent coffee shop serves freshly prepared brekkie… all day! They have an American style all-day brunch with lots of gluten-free and veggie-friendly options. They also boast a wide selection of delicious cakes which you can enjoy with one of their thick, boozy shakes. How indulgent! Stacks of waffles, French toast, fluffy pancakes, who could ask for anything more?!
Best Bite: The Chunky Monkey – Bananas and Nutella with whipped cream and maple syrup.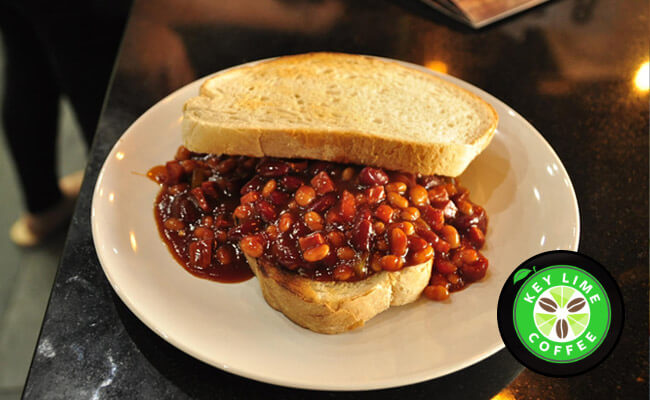 ---
The Egg Café
What came first: delicious vegetarian breakfasts or The Egg Café? We'll let you debate that one over a lip-smackingly good veggie breakfast. If any veggies, vegans, or general foodie-lovers are looking for a cool, chilled-out place to get some scran, then you can't go wrong with this brilliant café. Set in a trendy, spacious loft, you can head to the mezzanine floor, sit back, relax, and tuck into their mighty fine hearty dishes. Forget chia seeds, spiralled kale and teeny tiny breakfast bowls, here you can be sure to enjoy a scrumptious, generously sized portion of the good stuff that'll set you up nicely for a day in the Mersey.
Best Bite: Vegan cheese on toast! Goes well with the soup of the day.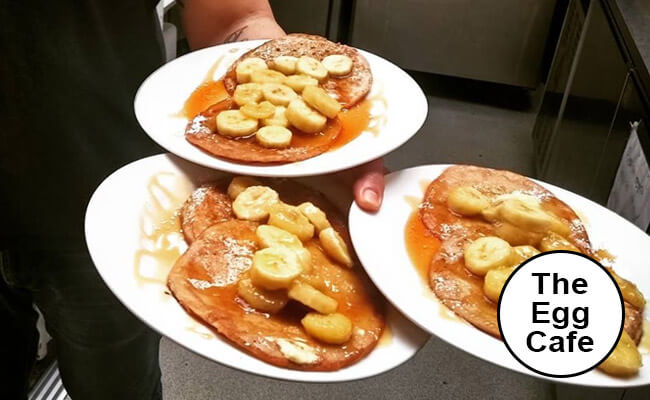 ---
SIREN
Set in the hipster Baltic Triangle, SIREN offers delicious, aesthetically pleasing plates of food and indulgent hot chocs that are basically like a hug in a mug. If you're in need of a little something special to kickstart your day, then this spacious, elegant restaurant is perfect. Late-risers can also get their energy fix as their incredible breakfasts and brunches are served all day! Give in to the seductive call of the SIREN, and treat yourselves to a big cooked brek with all the trimmings!
Best Bite: Creamy Garlic Mushrooms: Sautéed garlic field mushrooms in cashew cream on rosemary focaccia.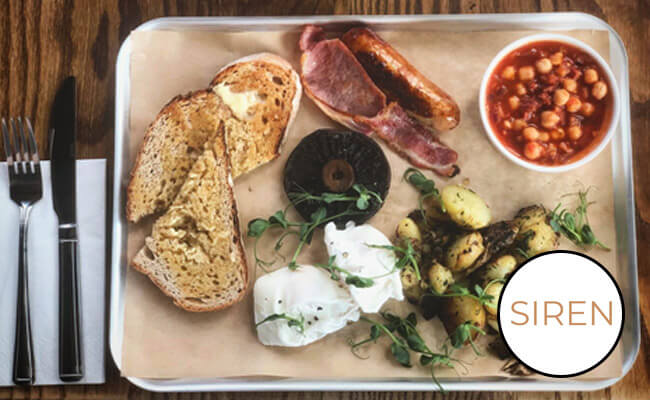 ---
Halfa Halfa
Why head all the way to the Middle East to grab a bite of wholesome, rich, aromatic cuisine, when you can g'wed and try some heavenly Middle Eastern-inspired scran right here in Liverpool?! Boasting simple, authentic dishes and classic brunches with a twist, Halfa Halfa offers bold, flavour-packed food to please all palates. One bite of their brunch and you'll never look back. 'Halfa Halfa' translates as 'party party', which is exactly what your taste buds are in for at this fantastic eatery!
Best Bite: The Full Halfa – Seasonal sausages, house harissa beans, creamy zhug mushrooms, sweet potato hash, eggs your way, za' atar sourdough.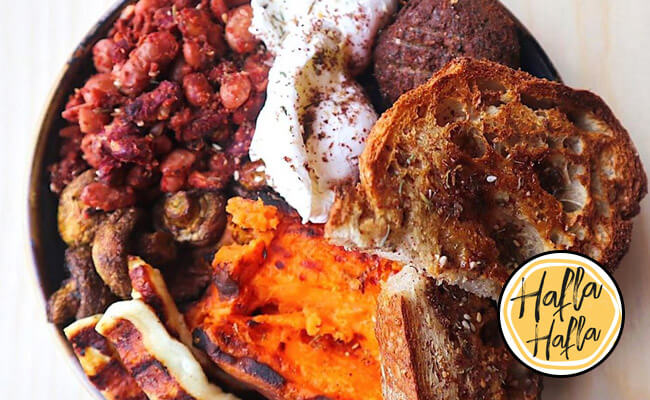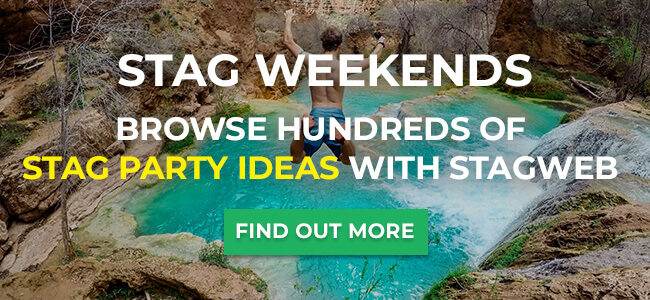 ---
Clockworks
Inspired by the era of industrial revolution, Clockworks goes to show what great things humanity can achieve when we put our minds to it! When you mix avocado, bacon, eggs and hollandaise together with science, art, and some creative flair, marvellous things happen. Head on over to this rustic, chic emporium and see for yourselves! Clockworks have certainly made their mark in Liverpool and, in our humble opinion, their brilliant breakfasts will go down in history.
Best Bite: The Miners – Tomato bean casserole, bacon lardons, sausage, Stornoway crumb, baked eggs.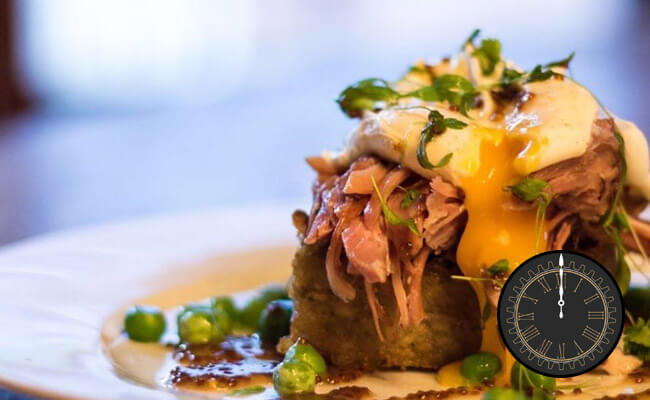 ---
Mustard & Co.
News of Mustard & Co.'s incredible dishes spread from the North all the way to the South. So, when these rave reviews reached us in Bath, we simply had to head to Liverpool to see for ourselves if the rumours were true. We scanned the menu, keen as mustard (so to speak) to tuck in, and we can now confidently confirm that people have not been exaggerating! Their dishes are as tasty and healthy as they are Instagrammable, and we couldn't recommend them highly enough.
Best Bite: Slow cooked beef brisket poached egg, slaw and sriracha mayo brioche bun.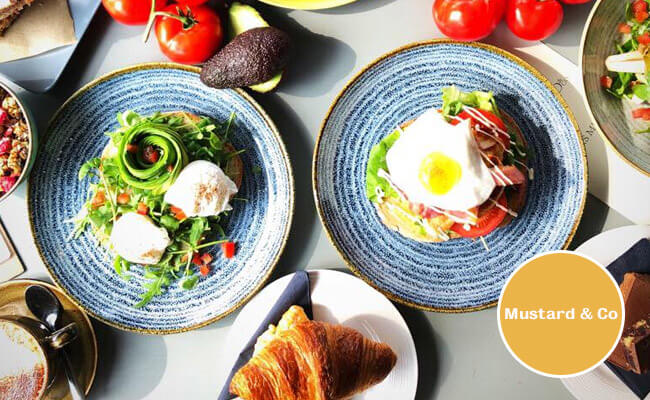 ---
Delifonseca Dockside
Delifonseca's motto is 'life's too short to have a bad meal', and don't we know it! It's no exaggeration to say that these fresh, high-quality breakfasts alone are worth living for. Based on the dockside, this gourmet restaurant offers a lovely dining experience for those that enjoy the finer things in life! The friendly staff go above and beyond to offer tip-top service, and when it comes to the food, well, the fresh, gorgeous flavours speak for themselves. Sample some of the freshest produce in the North and send your taste-buds to a whole new dimension!
Best Bite: The blackboard menu changes daily so you'll just have to take your chances and trust us when we say you won't be disappointed!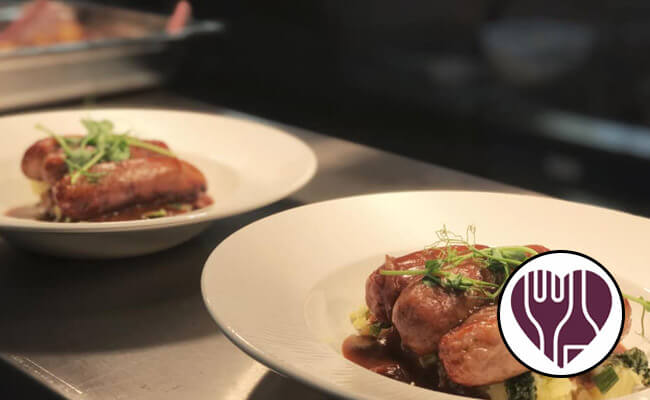 ---
Space Coffee
It's no word of a lie when we say that this café's coffee, unicorn hot chocs, and no-nonsense, full-English breakfast are out of this world. Not only would we leave Bath and move to Liverpool for this coffee shop, but we'd also go all the way to outer space just to sample one of their sausage on brioche buns! Whether you need a hearty brek after a night on the town or you're looking to indulge in one of their heavenly Biscoff shakes, Space Coffee will sort you right out! Their outdoor courtyard is the perfect spot to enjoy a 'boss' breakfast when the sun shows its face in the North (they also have an outrageous evening Meathouse menu!).
Best Bite: Scrambled egg with smoked salmon on toast or bagel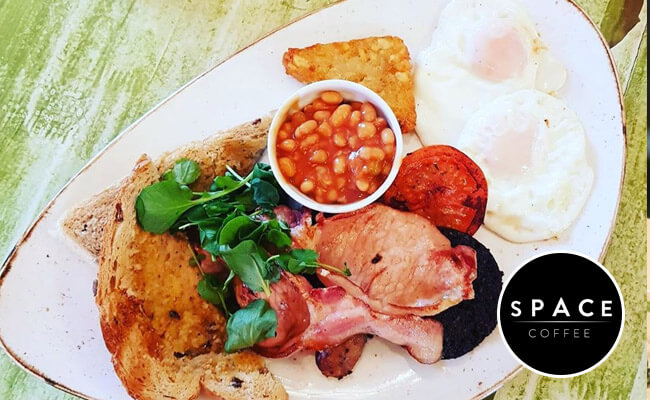 ---
Lunya
You've had Tex-Mex, you've had British, you've had Middle Eastern, but have you had a Catalonian and Spanish breakfast? If not, it's about time you gave it a go! Peter and Elaine have brought a taste of northeastern Spain all the way to the north of England! This award-winning, family-owned bar/deli/restaurant offers 'delicioso' breakfast dishes with a wonderful Spanish twist. Based in the famous Liverpool One, their tasty tomato bread and eggs are made with some Catalonian-flair that will set you up nicely for a day of shopping!
Best Bite: Baked Eggs Flamenco – Two eggs baked in a cazuela with a softrito sauce, seasonal veggies, serrano ham and chorizo.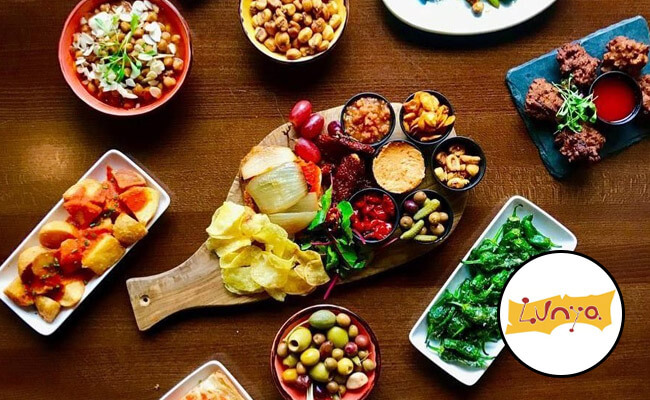 ---
Moose Coffee
You know when you're watching an American movie and you can't focus on what the characters are saying because you're too busy drooling over the massive, delicious spread laid out on their dining table? Well, we're pleased to inform you (if you haven't heard already) that Brits can have their fair share of totally indulgent American breakfasts right here in Liverpool, like, for real! Moose Coffee offers authentic American and Canadian inspired dishes that are as comforting and impressive as any you'd find in New York diners and delis!
Best Bite: Grande Bouche – Two pieces of sweet brioche bread griddles in a homemade egg and vanilla batter served with four slices of smoked streaky bacon and Canadian maple syrup.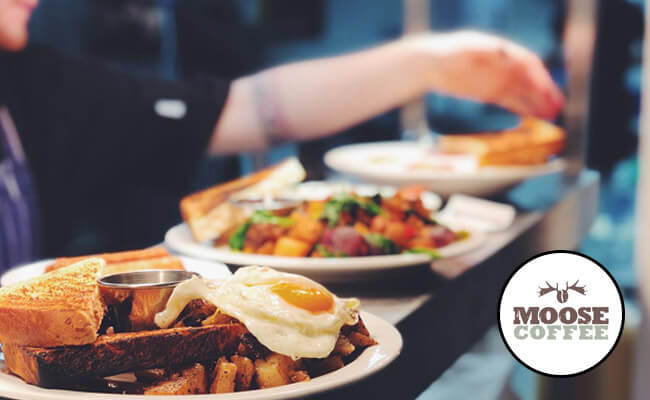 ---
Barley & Beans
We've bean dreaming about this funky hangout since the moment we sampled their heavenly breakfast, in fact, we've barley stopped! Their freakshakes, fries and brunches are even better than our puns (hard to believe, we know, but it's true!). Topped with cakes, sugared waffles, chocolate sauce and every sweet treat under the sun, their shakes are to die for. They might not make it into your five-a-day, but they'll certainly make your childhood dreams come true! If you're looking for a tasty (slightly healthier) pick-me-up, then their expansive breakfast menu will not disappoint.
Best Bite: King Benny – Toasted muffin with tomato, hash browns, sausages, soft poached egg and chive hollandaise sauce.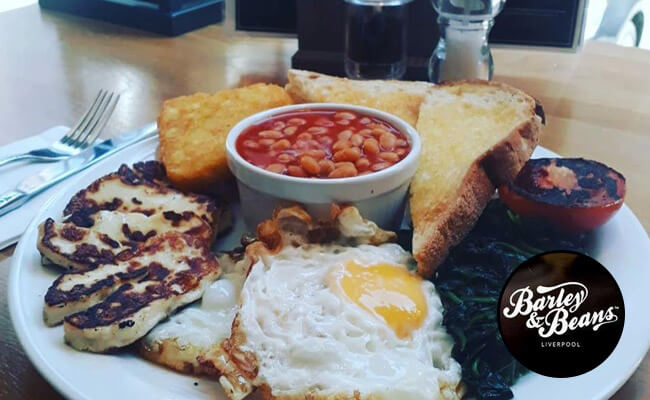 ---
Leaf
In England, there's only one thing that we love as much as a full English, and that's a decent cuppa. Well, at this unique, independent teashop and bar in the beating heart of Liverpool, you can have the best of both worlds. Leaf offers a fantastic range of classic cooked breakfasts and speciality brunches which you can enjoy in the comfort of this chilled-out, bohemian space. They also host lots of exciting sessions in the evening such as life drawing, live music, and 'Spotify Wednesdays'. We could go on, but we'll 'leaf' you there for now!
Best Bite: The Big Bold Breakfast- Smoked bacon, eggs your way, fries, kale, field mushrooms, back pudding, roast vine tomato, baked beans and two pieces of granary toast.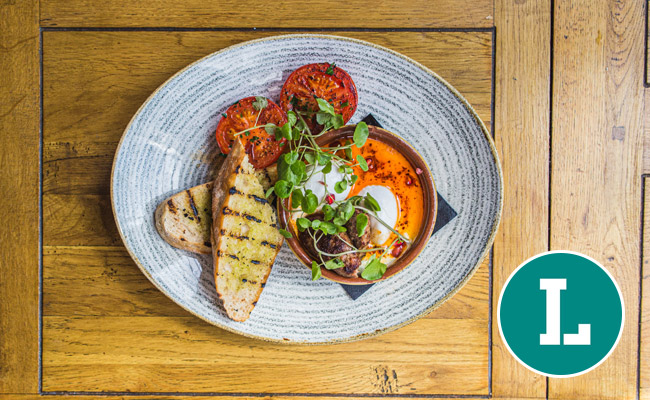 ---
Carlisi
From a quick bite to eat to a fancy smoked salmon and avocado bagel, Carlisi offers customers a taste of Italia, right here in the beating heart of Liverpool. If anyone knows how to truly celebrate the 'scran', it's the Italians, and don't Alessio and Carlisi know it! The two brothers welcome you to pop inside their funky café/bar and share their passion for truly tasty food. Just a heads up, we've also heard that Ferderico Carlisi serves the best cocktails in the city, so you better make it a boozy brunch if you can!
Best Bite: Focaccia Porchetta – Home-made focaccia served with belly pork, mushrooms, for di latte, cheese and beef tomatoes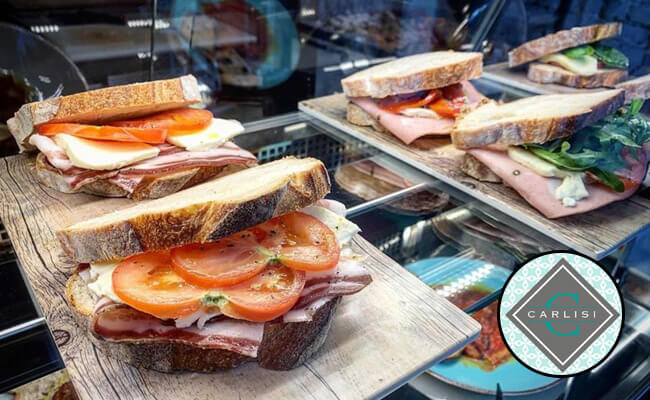 ---
Bakchich Bold Street
If you're looking for a flavour-packed breakfast fit for kings, then Bakchich is the place to head. Take a seat in the buzzing, funky eatery and tuck into a taste sensation! Bakchich have blessed Liverpool with their Lebanese Street food and clean juices. If you're familiar with Arabic food culture, you have to give it a go! Or if you're just on the lookout for some delicious food then, trust us, they will not disappoint! They aim to unite people from all walks of life over something everyone in the world can appreciate: a blummin' good dish!
Best Bite: Shakshouka – Tomatoes, onions, garlic, parsley and baked eggs, served with Arabic bread.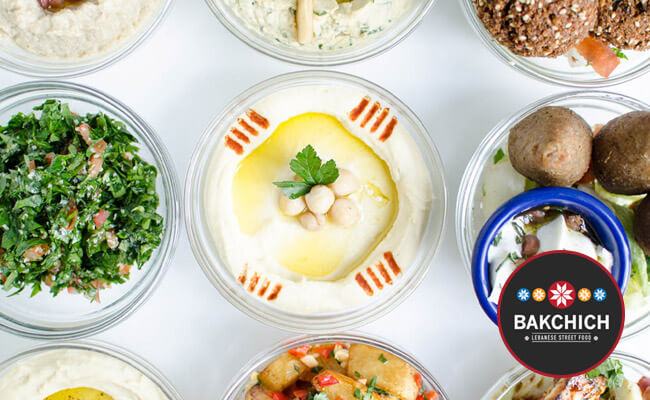 ---
Ryde
Ryde is based in the hipster Baltic Triangle, so you already know it's going to be a pretty cool coffee shop. But the word 'cool' just doesn't quite do it justice. Set in the red bricks of Liverpool's historic Cains Brewery, this café epitomises the friendly, community spirit of the city. They serve freshly prepared breakfasts which you can enjoy in a cosy back room or in the sunny courtyard. And it's not just your taste buds that'll be taken for a ride! They also offer a wide range of bikes, bicycle repairs and services in their shop, so keen cyclists can grab a fresh pastry and coffee while they repair their ride!
Best Bite: The American Waffle – Scrambled egg, crispy bacon and maple syrup served on a pearl sugar toasted Belgian waffle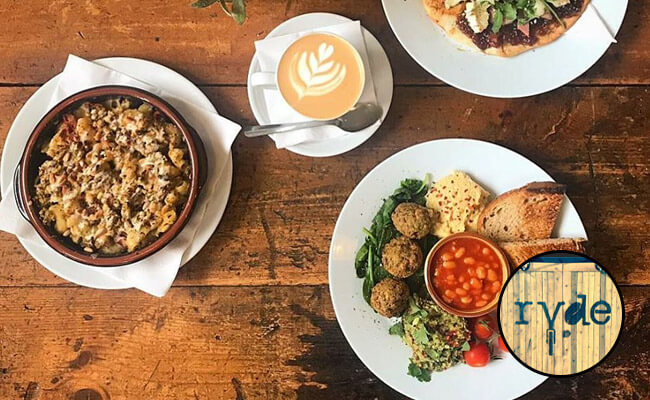 ---
The Old Hardware Shop
Those who've been inspired by Veganuary/Arnold Schwarzenegger/Ariana Grande will be delighted to know that this café serves budget-friendly, decent sized, creative, and utterly de-blummen-licious breakfasts that'll well and truly set you up for a day in the Mersey. The sun doesn't always show its face in Liverpool, but their warm, all-day breakfasts are the next best thing. In fact, we're pretty sure George Harrison's 'Here Comes the Sun' was inspired by The Old Hardware Shop's vegan sausages, (but don't quote us on that).
Best Bite: Mega 'Meat' Free Breakfast – Falafels, hummus, scrambled tofu, fried mushrooms, tomato, beans, hash browns and white, brown or gluten-free toast.