Alright, fellas! What's the craic? Ah, you're looking for somewhere to go and commemorate everyone's favourite patron saint? Well, we can help you there! We've been on the hunt for the biggest and best boozers in the UK who throw a Paddy's Day party that would rival any taking place in the Emerald Isle on March 17th! So kick back, pour yourself a smooth pint of the dark stuff, and check out our rundown of the 30 best Irish Pubs in the UK for St Patrick's Day, "Sláinte mhaith!"
Scotland
Biddy Mulligans – Edinburgh
The Scots have much in common with the Irish; historical ties, the Goidelic family of languages, breathtakingly beautiful scenery, 'the juice of the barley' (whiskey), but, above all, these great nations know how to have a good time! This Edinburgh-based Irish bar is an amazing place to head if you're looking for your fill of music, Irish fry ups, Scottish gin and Irish whiskey. Wee Biddy Mulligan's is the smallest pub in Scotland but, somehow, they manage to make room for heaps of craic and merry ale drinkers. Fair play, lads!
---
Finnegan's Wake – Edinburgh
It may come as no surprise that Ireland's brother from another mother is home to some pretty awesome Irish bars, and Finnegan's Wake is one of them! It's the place to go to watch the legendary Six Nations, and it's equally unmissable come St Pat's as they're hosting live musicians all day! The pub is named after a work of fiction, written by Irish writer James Joyce, who famously said 'what is better than to sit at the end of the day and drink wine with friends, or substitutes for friends?'. We'll certainly drink to that, James!
---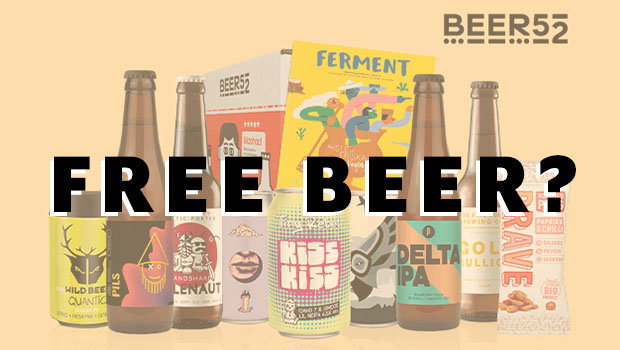 We've teamed up with our friends at Beer52 who are offering 8 beers for free, all you have to do is pay £5.95 postage!
---
Jinty McGuinty's Irish Bar – Glasgow
Forget Christmas, the friendly folk down at Jinty McGuinty's count down to St Patrick's Day! So when March 17th finally rolls along, this friendly independent bar is packed with party people as buzzing as three-year-olds hyped up on Irn-Bru! If we didn't live so far away, we'd be up there quicker than you can say 'lets all sprint to Jinty McGuinty's'. But, alas, we're based down South, so we're relying on you to have a pint and a dance on our behalf!
Facebook
---
Molly Malones – Stirling
'In Dublin's fair city, where the girls are so pretty, I first set my eyes on sweet Molly Malone.' Well, this might not be Dublin city, but my-oh-my is this pub sweet! Based in the stunning city of Stirling, this is the perfect place to gather together, watch major sporting events (including the Gaelic Games, naturally) and enjoy a refreshing pint of the black stuff. It's also the best place in town to fill that Guinness-shaped hole on March 17th with live music and tasty tipples.