If there's one thing that unites our great kingdom it's most definitely our love for a bustling beer garden.
And with the current COVID situation temporarily restricting what we can do, the beer garden has become more important than ever!
So we've scoured the country for the best alfresco booze yards on offer in the biggest cities so you can enjoy a pint in the sun and a little socially distanced meet up.
Beer Gardens London
Barrio Shoreditch
We're kickstarting our countdown of the country's best beer gardens with a little Latin flair! Barrio in Shoreditch is a tropical oasis in the heart of the capital boasting a vibrant beer garden out back where you can relax and recline with a pint or cocktail. A Polynesian party palace!
141-143 Shoreditch High Street, E1 6JE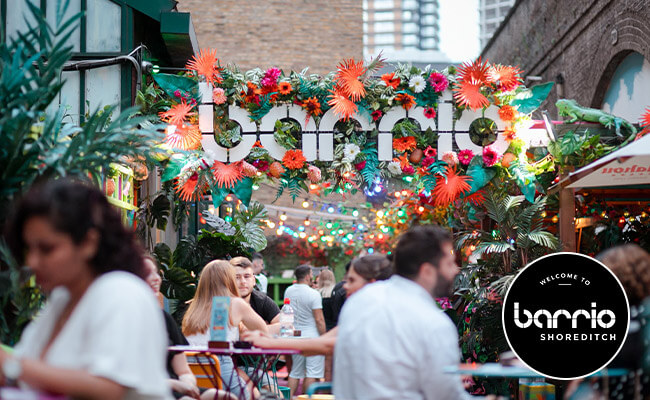 ---
The Duke of Edinburgh
'BEER || CHICKEN || MUSIC || SPORT || BANGIN' BEER GARDEN' – the five pillars of a brilliant boozer! Yes, they absolutely nail the first four parts, but it's the beer garden we're here to assess… and it's monumental. Whilst it's vast, it's also extremely popular, so be sure to book a place on their website to secure your seats!
204 Ferndale Road, SW9 8AG
Website | Facebook | Instagram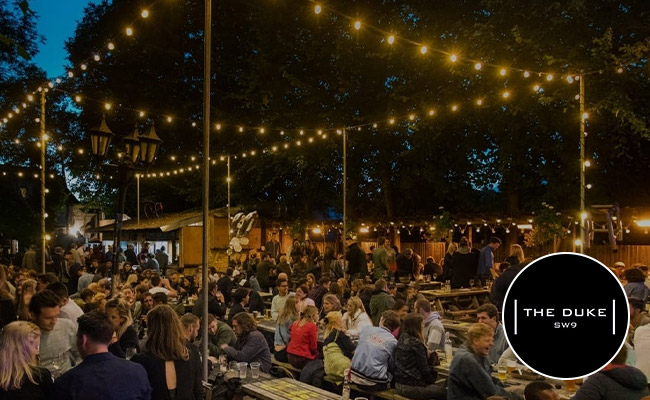 ---
Lost Society Battersea
A colossal cocktail joint with a funky outdoor space, Lost Society is a fully-fledged, top tier, London boozing establishment and their all-weather beer garden is a brilliant place to enjoy the afternoon sun or hang out in a warm summer's evening.
339 Battersea Park Road, SW11 4LS
Website | Facebook | Instagram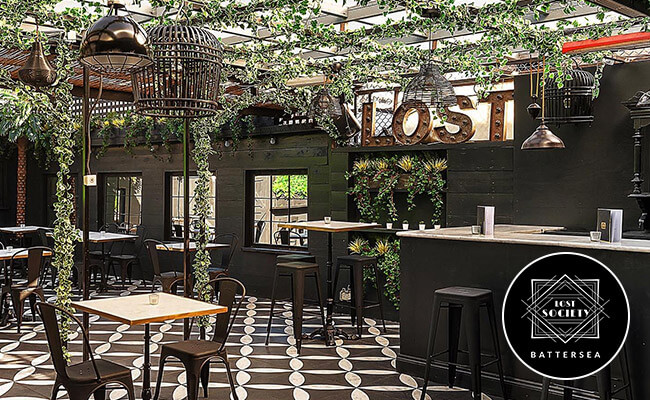 ---
Neverland
Whilst over the winter Neverland becomes a sleek ski-lodge, in the summer months it transforms into a bouncing beach club with a sizeable outdoor area featuring its own bar, street food, DJs and beach games. This is how summer should be done!
Wandsworth Bridge Road, SW6 2TY
Website | Facebook | Instagram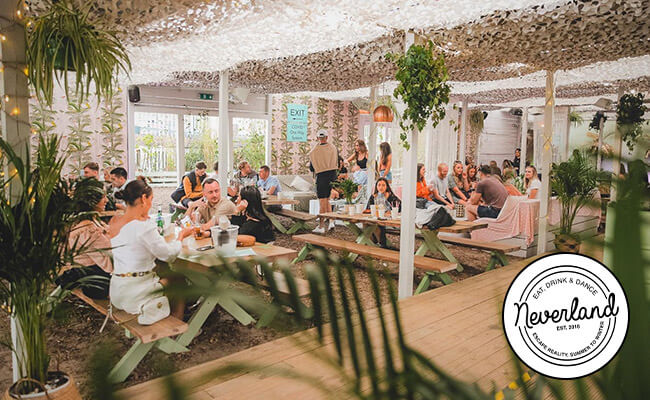 ---
The Owl & Hitchhiker
Whether you're a craft beer connoisseur or whether you're just a pint in the sun aficionado, the Owl & Hitchhiker is a great place to pitch up and unwind. It's the sort of place you'll pop in for one and then stay for hours! Check them out next time you're in the area!
471 Holloway Road, N7 6LE