As we get older, it gets harder and harder to get all the boys together to go for a solitary pint, let alone watch some footy!
So the big stag celebration is a golden opportunity for the guys to get together and quench their football thirst.
But this isn't a 'normal' weekend away, so why have a 'normal' football experience when you can crank it up to new levels of awesome?
Time to volley boredom into row Z with these 11 awesome football stag do ideas!
---
1- Bubble Football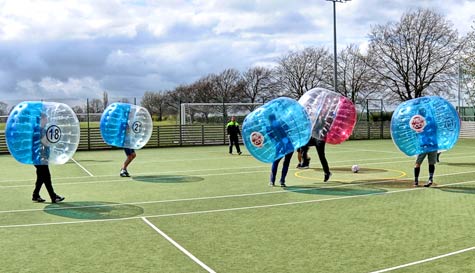 A time-honoured stag classic! It's inflatable carnage which is guaranteed to get all the boys up and at it. Encased in big bubble suits, you and your fellow stags will go toe-to-toe in a classic 5-a-side match, except form, ability and any knowledge of the beautiful game gets bounced out the window!
Check it out – Bubble Football
---
2- Stadium Tour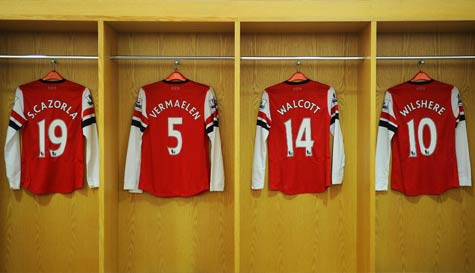 Walk where legends have walked (and where Tottenham players have walked), stand where heroes have stood, see the sights of the stadium from a whole new perspective as you and the boys step through the doors and head behind the scenes of some of football's greatest stadiums.
Check it out – Stadium Tour
---
3- Football Darts
A sporting hybrid nobody asked for, but we're very pleased someone went and made it anyway. Step up to the oche, but instead of throwing tiny darts at a tiny board, you'll be clipping balls at a huge inflatable target. Let's… Play… Foot Darts(?)!
Check it out – Football Darts
"I spent a lot of money on booze, birds and fast cars. The rest I just squandered." – George Best
---
4- Footgolf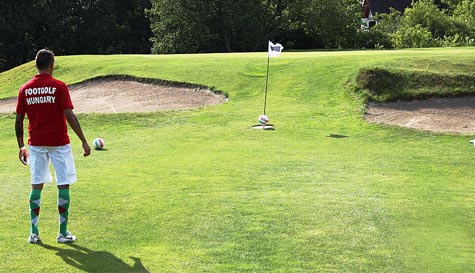 Another sporting match-up which has exploded in popularity in recent years. Footgolf is your normal game of golf elevated to new awesome heights as you ditch the clubs and teeny balls and swap them out for footballs and giant holes. "Forreeeee!"
Check it out – Footgolf
---
5- Play With a Legend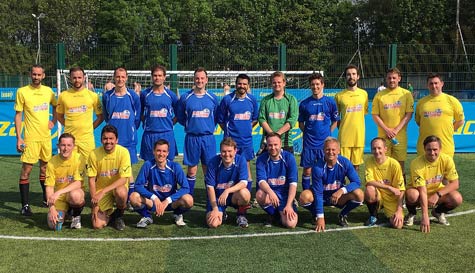 Take your 5/7/11-a-side to the next level as you and the boys take to the field with a certified footballing legend. With a load of players to pick from, you can play with one of the stag's footballing icons. It also includes a pre-match meet and greet and a post-match pint!
---
6- Goggle Football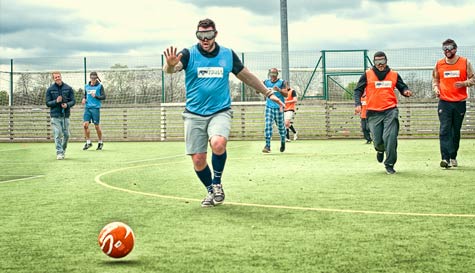 One word: Chaos! Legitimately one of the funniest spins on the beautiful game we've ever laid our warped eyes on – we're thinking about starting a grassroots campaign to get them into the Prem! Making everything either ten-times closer or ten-times further away, it's hilariously entertaining from start to finish!
Check it out – Goggle Football
"My parents have been there for me, ever since I was about seven."
– David Beckham
---
7- Human Table Football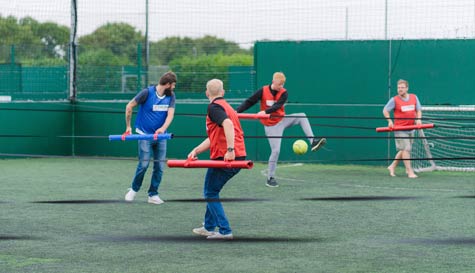 We've taken this tabletop pub game out into the elements, the results of which are colossal. Think table football, but instead of plastic people moving side to side, you and the rest of the rabble will be taking their place. Game on!
Check it out – Human Table Football
---
8- 5-A-Side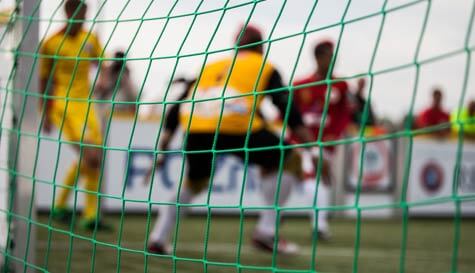 OK, we can put loads of hilarious spins on the beautiful game, but sometimes you can't quite beat a game of 5-a-side. Get the lads together, sort some kits out, take to the pitch, and have at it. The losing team gets the first round in at the boozer – that's just stag law, nothing to do with us!
Check it out – 5-A-Side
---
9- 11-A-Side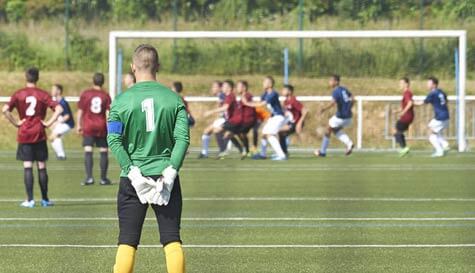 If the main man is 'Mr Popular' and you can twenty-two together, we'll split you into two teams, or if there are 11+ of you, we'll source you some opposition. We can even find you some European challengers if you're jetting off abroad. Time to take your 11-a-side squad on a global tour!
Check it out – 11-A-Side
"Well, Clive, it's all about the two Ms – movement and positioning."
– Ron Atkinson
---
10- Stadium Hire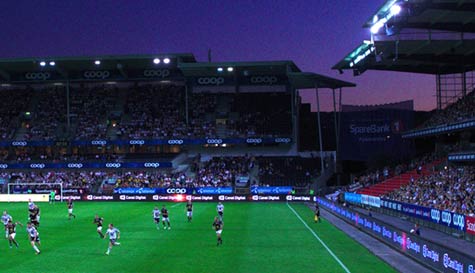 Live the dream and walk out onto the hallowed turf of a proper football stadium as you get exclusive hire for your Stag Celebration Cup Final clash! "They think it's all over. It is now… your best mate's getting married!"
Check it out – Stadium Hire
---
11- Football Spectating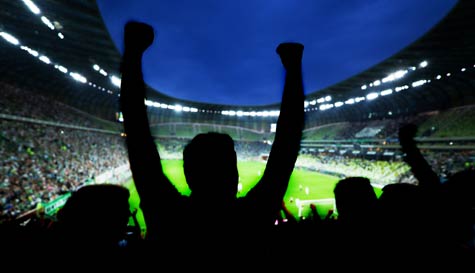 If your playing days are behind you, why not just bask in the atmosphere of a European tie in some of the greatest stadiums on the planet. Bucket list stuff for every football fan, get set for an awesome European clash!

Check it out – Football Spectating