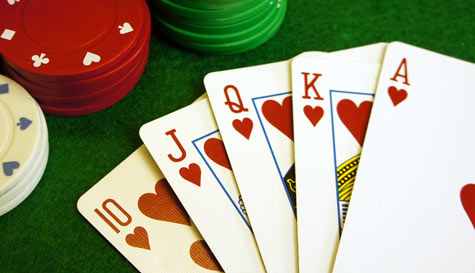 There's nothing like some high stakes stag party poker to separate them out and bluffers from the James Bond poker pros. This testing evening of nerves, skill, mental agility and sheer coolness is one of the ultimate stag nights around and the perfect way to prove your stag prowess. Look cool and collected as you lie your way to victory or play a patient game, waiting for the perfect hand until swooping in and claiming the chips as your own; it's up to you how you play this classic game.

Our Barcelona poker night venue will make you comfortable with a free drink each while you're being seated. The venue's expert croupier will show any novices the basics while also teaching the card sharks of the group some suave shuffling and dealing tricks that'll surprise anyone you go up against in the future. The guidance of the croupier will come in handy when the accusations start flying as one stag accumulates a bigger and bigger stack of chips with every passing move.

Rank up the action with every round, betting higher and higher as a winner starts to emerge and play aggressively: it's stag eat stag on the poker table. This is the perfect pacesetter for a sizzling night out on the town with the lads so drink up and put your money where your mouth is.