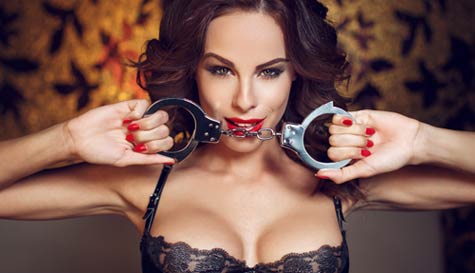 During the groom's big Amsterdam stag weekend, it's a tradition to make sure he gets a few uncomfortable moments and stitch-ups, in fact failing to sink him with some classic pranks might be considered dereliction of duty. #StagDoFail
Thankfully our Amsterdam Stag Arrest prank is the perfect plan to totally wind-up the groom and give the rest of the stags something to smile about while watching him squirm. Plus they get to see a strip show. Win/win!
The Plan...
As far as the groom will know it's just a night out with the boys in stunning Amsterdam, the evening will kick off with a few beverages and some of the city's famous sights. Nothing wrong with that. Is there?
The Sting...
But he might not look quite so 'I'm-getting-married-in-the-morning' pleased with himself when he's suddenly getting his collar felt and whisked off by the boys in blue. Yep, he'll get grabbed by the rozzers (sounds painful?!?) and taken away to be questioned.
The Money Shot...
After a few worrying minutes, while the groom decides whether to use his one phone call to ring either the British Embassy, his bride-to-be or his mummy, the copper will reveal that he is, in fact, an actor and that the only punishment he's going to face is a stiff sentence from an unbelievably hot stripper. At which point all the stags will be ushered in to see the groom's miserable looking face crack into a smile and watch the fantastic show.
It's the stag prank to end all pranks and something the boys will be talking about for days. And you'll be remembered as a stag party legend!