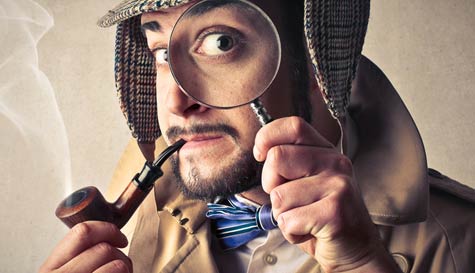 It's time to put your detective skills to the test and blow this case wide open! You and the guys will be sleuthing it as you work in teams to discover a killer and hopefully not end up 'brown bread' yourselves in the process.
Each stag can choose to model himself on his favourite detective:
Luther
Sherlock Holmes
Inspector Morse
John Rebus
Jack Bauer
Scooby Doo
Ace Venture
Nicolas Angel
John McClane
Dirty Harry
Once they've all got bored of saying every cop quote they can ever think of ("Yippee kay-aye mother hugger…") you can then get down to the serious work of finding the killer. The investigation will take you through the centre of Bath as you hunt down the clues and solve a number of tests and puzzles.
You'll need teamwork and brains if you're to prove that you've got what it takes to rank among the greatest detectives of all time. Yes, right alongside the likes of Eddie Valiant and Ace Ventura. Because to you "Every case is personal damn it!"
You'll need to keep your eyes peeled at all times, not just to find the clues but to make sure you don't miss any pubs along the way, well, this detective lark is thirsty work and we don't want any of the guys getting dehydrated.
Best of all, working in teams mean s there's plenty of scope for stag weekend banter as you point out who couldn't detect their own **** in a pair of Speedos and which of the stags should stick to detecting "yo momma!". Yeah, we went there!