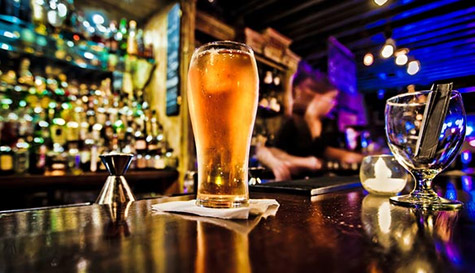 Croatia is in the grips of a beer revolution! While international imports can still be found in most bars and pubs, an underground movement is leading the way in brewing the country's own foamy good stuff and you know what? They're damn good at it!
Beer connoisseurs can see for themselves as you're taken on a tour of the country's best and coolest craft beer pubs to sample the house brew. The action starts when you're joined by a local party guide who knows the right end of a pint glass. At each of Zagreb's flagship craft beer pubs, you'll get to taste just what the locals have been up to. And it is good. Beer lovers, home brewers, committed drinkers and just Friday night flyboys will all enjoy gaining some boozy knowledge.
Like many parts of the world, craft beer production is on the increase in Croatia and this is your chance to sample it for yourself. Plus, you get to tick another country off your countries-of-the-world-I-have-sampled-their-beer wallchart (because everyone has got one of those right?). There's no rushing and the guide will be happy to introduce you to local drinking customs while the homebrewers among you can learn new tips for your own homebrew.
But man cannot live on beer alone, certainly not a stag do, what he needs is VIP guest list club entry, a round of shots and a chance to watch the groom make an arse of himself on the dancefloor. Well, your wish is our command and the evening will end in fitting style at one of the city's hottest clubs with a round of shots to toast the main man. Cheers!
Weird Beer facts
St Augustine of Hippo is the patron saint of beer (the patron saint of hangovers is Saint Bibiana)
Cenosillicaphobia is the fear of an empty beer glass.
In Victorian England, poor sanitation meant beer was safer to drink than water.
The Wat Pa Maha Temple in Thailand is made entirely of 1 million beer bottles.
Norway's first aircraft hijacking was resolved after the hijacker swapped his weapon for more beer.