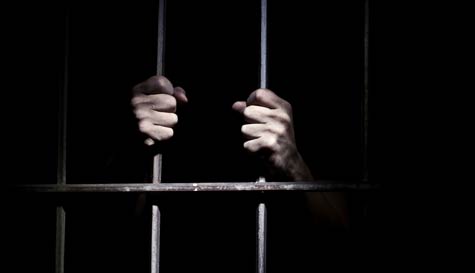 Every group has one guy that thinks he'd be the man to perform under pressure when everyone secretly knows he'd fold quicker than a card castle on the big dipper. This live-action escape room experience will show you who are the real heroes in your crew. Don't worry, we'll transport you to and from the venue, so you have all the time you need to get your head in the game and prepare yourself for what lies ahead.
There are three rooms that you can play, with a maximum of five guys per room. If there's more than five of you then you'll be divided up to take on more than one heart racing room at the same time.
The Rooms
The Bunker
It's the middle of the Cold War and a rogue agent has triggered a nuclear launch. You and the boys have been drafted in as special agents working for the government to shut down the launch of a nuclear warhead using nothing but your wit. You'll have one hour to halt the start of World War III or prepare for things to get much, much hotter!
Zombie laboratory
A lethal man-made virus is turning healthy people into bloodthirsty emotionless zombies… Just like your ex. You know the drill. The virus is transferred through a single bite, most of the world has already fallen victim to it and only a few people, yourselves included, have survived. Luckily a team of brilliant scientists in Russia are close to a cure but, in classic horror movie style, all contact with their lab as been lost and people are starting to get nervous the scientists inside won't make the end of humanity drinks mixer. It's down to you to finish the cure within the hour before the door gets kicked in and a legion of the undead turn your Stag party into a walking, talking breakfast buffet.
Bank Robbery
You and the lads are a team of elite thieves who have discovered that the manager of the general bank keeps a stash of diamonds hidden in his office and have decided that they'd look better in your pockets than his desk drawer. You've sneaked in under cover of night, reached his office and have an hour to get the diamonds and get out.