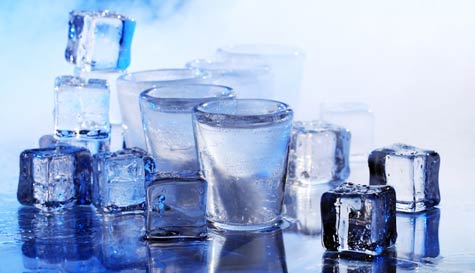 We're willing to bet the stags have been to some pretty interesting and quirky venues in their years, but our beach side ice bar in Barcelona has got to trump them all. Chilled to a constant -8 degrees Celsius, this epic bar offers the boys the ultimate place to chill out even in the fiery heart of Spain's second biggest city.

Whether you're looking for somewhere to cool off after a busy day of stag chaos or a cool venue to start off a blazing night out on the town, our Barcelona ice bar will seriously impress the boys.

Once you've arrived at the bar, you'll be greeted and ushered into the sub-zero bar. The venue will provide the stags with some space age style thermals, including reflective silver hoods, gloves and jackets. Head to the bar and claim your free drink; a pint or a custom made cocktail served in an ice glass.

Visits are limited to a set time frame due to the extreme temperatures (and you don't want the groom to lose any of his little piggies to frostbite).

The main room is one of the most surreal watering holes you'll ever lay your eyes on. With a massive variety of ice sculptures that change every other month, an ice bar and tables and chairs made of... you guessed it... ice, this is one bar every stag needs to cross off their visit list.

Once you're all suitably chilled out, head onto the terrace for an awesome reminder that you're right by a blazing Barcelona beach and the Mediterranean.