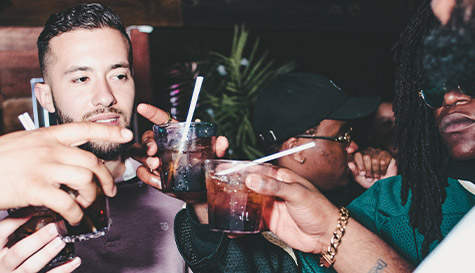 As exciting as it may be throwing your main man an epic stag do in the heart of Iceland's epic capital, it can sometimes feel a bit overwhelming when you're heading for a pint and your local boozer and kebaby is thousands of miles away! That's why this bar crawl enables you and the boys to avoid feeling like strangers in a strange land. Experience the city's most lively, unique bars, and party with the best of 'em!
Your friendly guide knows Reykjavik like the back of their hand, and they've spent many an evening in the past hanging out in the wrong pubs so that you don't have to! They'll take you to the newest and hottest bars in town, so you don't have to worry about getting lost or wasting valuable drinking time. All you need to think about is whether or not you have it in you to try the Icelandic delicacy of fermented shark which can be purchased at many of the bars en route! Not exactly the most common stag do experience, but yunno…when in Iceland!
Your guide will also be your Gandalf and remove any hassle of getting your large group past the doormen which can sometimes be tricky in certain venues. But don't worry, you shall pass! No stag will get left behind and no-one will miss out on experiencing the very best of Reykjavik's vibrant nightlife.
Crawl from bar to bar and try out the killer cocktails, delicious local beers, Brennivin (which literally translates to Black Death!) and so much more. Not only is a pub crawl an awesome way to meet new party people and give the groom the best boozy blowout of his lifetime, but it's also a great way to soak up the local culture and keep your cockles warm in the Land of Fire and Ice.
Skál! (That's Icelandic for cheers).