Ireland offers a few of the greatest stag do destinations in Europe, for example Dublin is huge for party goers any time of year, Cork is a cool and charming location with plenty going on, Galway's a picturesque sea facing beauty and Belfast is one of the very best up and coming city break destinations in the UK.
Pick Your Irish Destination...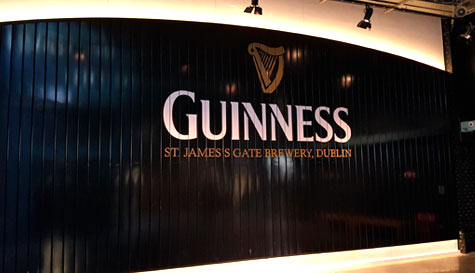 Why go to Ireland to party?
There are quite a few reasons but in bullet form we'd pick the top 10, (in no particular order), as follows…
The Guinness and the Jamesons
The pubs and restaurants
The short flight (see more below)
Great deals at the moment
Charming hospitality
The golf
The horseracing
The sea fishing
The festivals
English speaking
Getting to Ireland for the stag do
It's a short flight which makes it really appealing for an international stag do (and the hangover on the way back), you won't be spending a long time in the air, in Belfast you're overseas but still in the UK so getting in and out of the airport is even quicker. Plus they speak English when you get there - result. With high volume operators access to Ireland is better than ever, whether it's through budget giant RyanAir, the competitive Aer Lingus or the often overlooked Aer Arran. We've got details of recommended carriers on all the destination pages so have a click through when you're ready. You can also get to the Emerald Isle for the stag weekend by ferry but flying will certainly save you valuable time.
Choosing between Ireland's party destinations
Each of these great cities have their own individual character, Dublin's a slightly different prospect in that it's a major capital city on the world stage (and you should absolutely go there on a stag do at least once) but the others' certainly hold their own and are definitely worth a visit whether it's for chilling out, golf, sea fishing, quality country sports or just soaking up the atmosphere. You're going to have a fantastic night or two wherever you go, so outside of that there are several factors to consider -
Flights - best flight times & prices.
Budget - some packages are cheaper than others. Remember with us we can tailor make it to fit and we have loads of useful Irish recommendations.
Which activities you want to do - you'll find different activities & transfer requirements in each location, we can help with ideas and best fit suggestions.
Next Steps - Organising an Irish stag weekend with StagWeb
StagWeb have been delivering events and stag weekends in Ireland since 2002, that's over 10 years of "craic" making, group pleasing, Guinness quaffing, Jameson nipping, Irish action. We have outstanding experience and ground knowledge, fantastic venues and contacts, a full tour operator's license and ABTA bonding, which means not only is your weekend financially protected but it's set up using only the best solutions for the budget - so you and the boys benefit from better itineraries, wider choices, reliable service and the ultimate Irish stag party! If you're thinking "stag do Ireland" you're in the right place to make a great start - why not drop us a line or give us a call, you won't be disappointed.
Create your epic stag package!
Less Hassle. More Fun.
Get a quote!
Travelling abroad? Stay informed.
For information on staying safe and healthy while travelling abroad as well as local laws and latest government advice on destinations visit the FCDO Travel Aware website.
For travel insurance advice also see our Groupia guide.