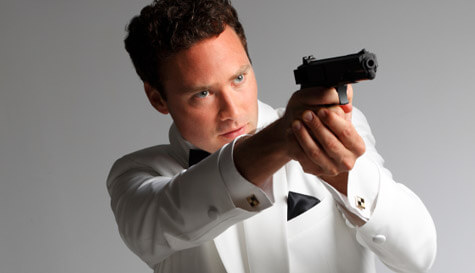 The 007 Day combines high-speed competition, heart-pumping action, Bond style gadgets and the threat of World Domination. And all that before you've even had time to sip a martini!

This is quite possibly one of the biggest stag activities available and a massive day out the lads will never forget.

Participants are divided into teams: M16 & CIA v SMASH & SCEPTRE. There will be opportunities for double agents who will start off as sleepers in their teams, but will be activated during the day to spy on their fellow team members and sabotage their plans. These agents will be approached early on in the event and blackmailing opponents could come into play so any background information on participants would be useful (yes, we are happy for you to sink to foul means in order to win).

So can you save the world? Or will you ensure double O groom and his hapless heroes are shaken, stirred and trussed up for hungry crocodiles as you complete World Domination "Mwah ha ha ha ha haaaaah!".