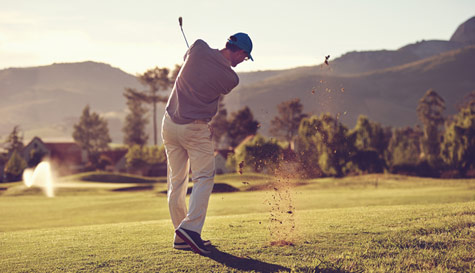 With a great course situated on the edge of Amsterdam, whether you're playing off scratch or playing while still off your trolley, golf is a great way for the boys to enjoy a few laughs and create sporting rivalry without the need to run around or any sudden head movements that might upset your hangovers.

One of golf's great virtues is it's an all-weather sport, so you can book around all year, er... round and if you have a mix of abilities you can set foursomes accordingly, keeping the Tiger's and Seve's in one group and the golfing virgins in another.

Golf has always been a traditional stag activity because it does offer an oasis of calm amongst the wilder weekend elements, plus it's a great chance to just have some good banter with the boys without having to shout over loud music. You can choose between a full 18 holes or a quick 9, you'll get a half set of clubs and golf carts (surely transport is a must gents?) can be hired on the day. Trophy for the winner and forfeit for the loser? However you set your day, golf is always a popular stag choice.