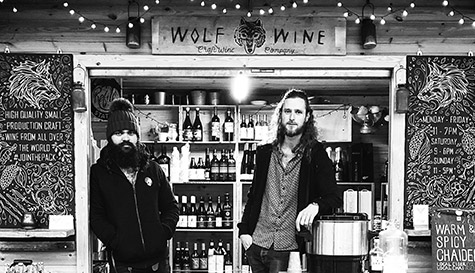 Does the groom fancy himself as a bit of a craft beer connoisseur? Does he think he knows his Saison from his IPA? Or does he just simply love beer? Well, whatever his level of expertise, be sure to throw in this epic Bath Stag Party Mobile Craft Beer Tasting activity into the mix. It's guaranteed to go down an absolute treat with him and the rest of the stags. Don't worry about trudging around trying to find a venue either, we bring the bar to you. "Oh, this is getting better and better and better!"
Your very own beer expert will meet you at your accommodation and guide you through a range of beverages as you learn everything you could ever want to know about craft beer over the course of ninety minutes (why do all the best things in life all happen over ninety minutes? Football, beer tasting, sex if you count the eighty-nine minutes of cuddling!).
On the cicerone's arrival, you'll get a welcome bottle/can of beer to kick things off and then five tasters which include two pale ales, one sour beer, a stout/porter and a wild card. Each beer will be introduced one at a time and you'll learn all about the unique aspects which make each of them brilliant in their own right. There will also be food samples provided to show that pairing isn't just restricted to those pretentious wine tasters. "Bon Appetit!"
This is the ideal activity for the next time you find yourself in the boozer and someone chimes up with a conversation about the nuances of a beer's earthy tones. You'll no longer feel like an IP-idiot as you'll have plenty of ammunition to fire back.
Once you've absorbed all this fascinating knowledge it would be a waste not to go out and put it to the test. Be sure to add in the Guided Pub Crawl into the mix so you can go out and sample some of Bath's best craft beers. Contact a member of our team today for more info about creating that epic weekend away.