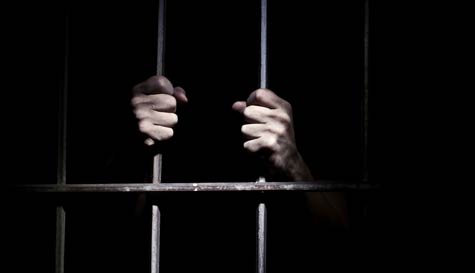 "Do you want to play a game?"
If those words bring to mind a slightly creepy game where some people never make it back then you're on the right lines. This creepy, live-action escape room will put you and the guys to the test. A crazy mix of Saw, The Cyrstal Maze and your worst nightmares the escape rooms are unforgiving and don't always have a happy ending.
There are two rooms to choose from;
Down The Rabbit Hole:
The deranged Queen of Hearts has imprisoned Alice! You and the guys are her only chance of escape. You'll enter the messed up Wonderland, a slightly psychedelic world where nothing is quite what it seems. Having stepped inside you have just 60 minutes to help Alice escape before the rabbit hole closes over forever trapping you and the guys inside.
Have you got what it takes to save Alice?
Will you make it out before the 60 minutes are up?
And Alice? Alice? Who the f… is Alice?
The Preacher:
Notorious serial killer 'The Preacher' has had you in his sights for some time and tonight's your lucky night! You're now locked in a room, soon to be his latest victims. But he does like to toy with his victims. Not that it's done any of the others any good but just maybe you'll be the ones to beat his riddles and make your escape before the 60 minutes are up?
Or maybe you'll just be another page turned on his slightly warped bible? Or perhaps you could be the heroes that finally help bring The Preacher to justice?
This is a fantastic way to really test the guys and with two rooms you can split the party into two and create some competitive fun.