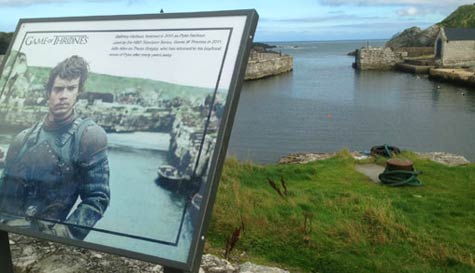 Like the reception at the
Red Wedding
, stag parties are often epic! Belfast is a great city to assemble your band of drink hardened warriors and sink a few ales. It also happens to be close to some of the most memorable locations from the smash hit HBO series Game of Thrones.
Fans of the show (and who isn't?) can get up close and personal with some of the show's best scenery. Depending on the length of tour you opt for (you can choose half or full-day tours) there are some fantastic locations which will be instantly recognisable to GoT fans.
Lordsport, Theon Greyjoy's ancestral home.
The camp of Renly Baratheon.
Storm's End
The site of Brienne's victory over the Knight of the Flowers.
Dark Hedge, the location used for Ayra Stark's escape from King's Landing.
The caves where Melisandre of Asshai gave birth to the 'shadow assassin'.
See Castle Black
Your tour may also take in the UNESCO world heritage site the Giant's Causeway, Ireland's most famous natural feature.

Fans of the show really will love the locations and it's as close as you can get to the show without taking on Daenerys' Unsullied Guard or going up against the Hound (gone but not forgotten).