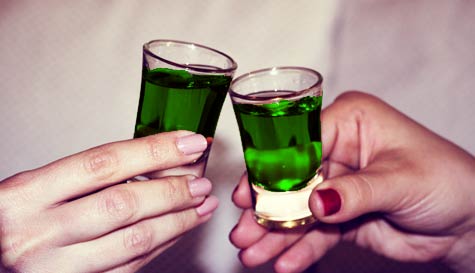 You can't really call yourself a proper drinker unless you've had absinthe. If you've never heard of absinthe then please hand over your man card and go sit in the corner, we'll deal with you later.
Absinthe was originally a drug and early versions of the drink are said to have hallucinogenic properties. The results of which weren't great and led to the drink being banned in a number of countries. Yes, a drink that is so bad it still has its own rules and regulations (mostly surrounding the ingredient wormwood). Authorities were so afraid of the effects of absinthe that even paintings of it were banned.
During this fantastic session you'll join the list of hardcore drinkers and party legends including; Van Gogh, Edgar Allan Poe, Ernest Hemmingway and Edvard Munch as you're shown the correct way to drink absinthe and all about the drink's chequered history. You'll also sample three different types of absinthe.
Absinthe facts:
Absinthe in its original form was banned in many countries for the extreme side effects including hallucinations
In the movie Moulin Rouge, Kylie Minogue plays 'The Green Fairy', essentially the result of drinking absinthe
Absinthe isn't illegal in the UK but there are strict regulations on the amount of wormwood allowed per bottle
In 1859 Manet's painting 'The Absinthe Drinker' was banned because cafe society was plagued by the effects of the drink
Absinthe is usually around 70% alcohol
Originally absinthe was a medicine, not a drink
Picasso painted a picture "A Glass of Absinthe"
Other famous absinthe artists and writers include:
Van Gogh
Oscar Wilde
Edgar Allan Poe
Edgar Degas
Toulouse Lautrec
Ernest Hemmingway used to drink absinthe before running the bulls in Pamplona
Traditionally it should be heated on a soon and served with water and sugar