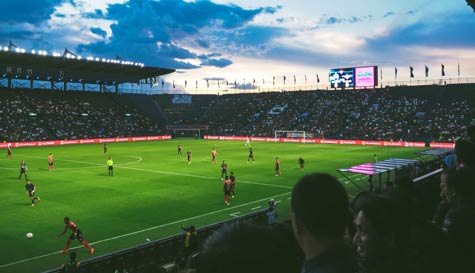 This is a superb activity for die-hard football fans and a rare chance to see another league up close and personal. You can soak up the atmosphere and enjoy a few beers shouting for either of the two local teams, Hertha Berlin (BL1) or Union Berlin (BL2), as you kickstart your weekend in the German capital in style!
German football has undergone a massive resurgence in recent years. After the 5-1 drubbing at the hands of England in 2001 (even Emile Heskey scored!) questions were asked and the DFB (the German football league), set about restructuring. One of the first things to happen was Germany restricted the number of foreign players allowed to be fielded by each club. This substantial change paved the way for young, homegrown talents to get on the pitch and forced clubs to bring the very best out of their academies.
A further change was also pinpointed by ex-Germany coach, Jurgen Klinsmann, who highlighted the need for the German national team to adopt a style of play like that of the English Premier League and they have gone on to do exactly that with great success (Unlike the English national team who at times seem to take everything great about the Premier League, wrap it up in protective layers and leave it in the dressing room).
The results for German football have been astonishing and the Bundesliga is now one of Europe's most exciting and technically gifted leagues. The standard of young talent coming through is superb and a must-see for football aficionados. Plus, they also went on to win that small thing known as the World Cup back in 2014… again.