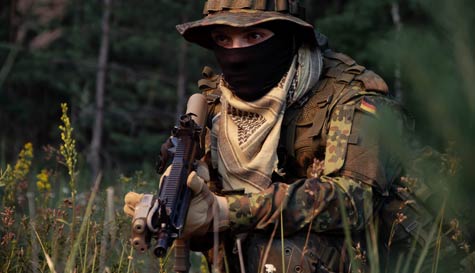 This really is the best battle combat game ever! Firstly the kit is amazing, Heckler & Koch G36 semi-automatic rifles, these are the guns preferred by the SAS, yep, we're talking serious hardware. And we'll be tooling you and the guys up with them.
If you haven't played airsoft before it is essentially a combat scenario game but unlike paintball, it won't hurt, leave bruises or paint in your hair/ear. And you don't have to pay for more and more rounds of paint, we're going to give you 3,000 rounds to begin with. That's even more rounds than Jason Statham needs (and he always takes 20 shots before he hits anything!).
In the game, you'll be split into two squads and go head to head in a number of different battle missions and scenarios. It's perfect, even if you lose one game you could still win the war.
Double bubble!
Why not add even more fun? We have even more mad activities at this site. Please ask our team about a deal to add any of the following activities to your day: