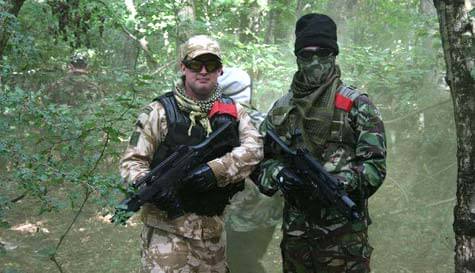 If you want an awesome stag battle but don't want the bruises and mess that come with paintball ("Not my hair! Don't shoot at my hair!") then our Birmingham stag party laser combat could be ideal!
The site has a huge selection of amazing battle zones with purpose-built buildings, temples, Wild West town, Hanoi jungle and all kinds of nasties lying in wait for you. You'll split into teams and then be kitted up ready for action, you'll be issued with state of the art laser assault rifles, headbands and camouflage coveralls. Then it's time to get your games faces on, plan your tactics and kick ass.
With over 200 acres and such a huge range of buildings, vehicles and obstacles this it some of the best combat gaming known to stag-kind.
Double bubble!
Why not add even more fun? We have even more mad activities at this site. Please ask our team about a deal to add any of the following activities to your day: