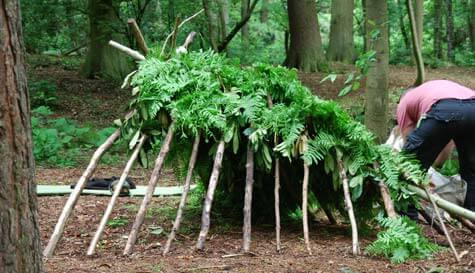 Bear Grylls, Ray Mears, Jimmy Bullard, Peter Andre... they've all tested themselves against nature and lived to tell the tale (in fact Andre seems to have built a career out of it). And now you and your fellow stags can take a step into the unknown and see whether you make grizzled survivalists or whether you're better off in a Travel Lodge somewhere off the A14.

Our Birmingham ultimate bushcraft survivors activity is a man-sized challenge so if you're all about hair products and moisturisers this will get you stinking and looking the way nature intended. You'll learn survival techniques such as axe work, water collection and purification, knife skills, traps, snares, bush cooking, shelter construction and more. Once you've grasped the basics you'll have to put it all to the test as if you haven't paid attention or simply aren't man enough you'll be in for a rough night as you will be left in the wild for the evening with just your newly acquired skills to keep you fed and warm as you will be dining under the stars.

You and the lads are in for plenty of laughs, with but mostly at each other as you find out who's got the mindset of Bear Grylls and who has the survival instincts of Joey Essex. This is one of our best packages for really bringing the lads together as well as being really informative and great fun.

The survival course is designed to see how you would really survive in the wild if you had to, you'll be totally stripped back to basics without a Nandos or Starbucks in sight. It's time to man up and get back to nature!
Double bubble!
Why not add even more fun? We have even more mad activities at this site. Please ask our team about a deal to add any of the following activities to your day: