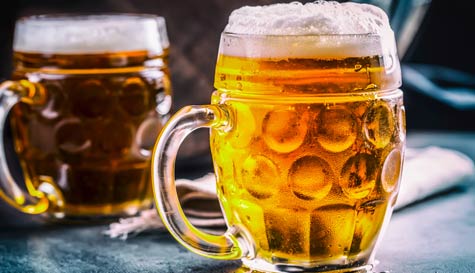 Good beer, good food, good times! Have you ever heard that well-used phrase "He couldn't organise a piss up in a brewery?" and wondered just how amazing it would be to really give it a try? Well, now you can!

OK, you won't actually be encouraged to get completely wasted, there is most certainly a time and place for that chaps and it's not in a sacred shrine of beer making, however you will be invited to enjoy some fantastic hospitality in a working brewery including a slap-up meal and sample beers with your fellow stags.

You'll be treated to a tour of the brewery where you'll learn more about how your favourite tipple is lovingly made, just what goes into it and how long it takes to create the perfect pint. You can also ask questions and soak up plenty of pint related knowledge. Once the tour is over and your thirst is in need of quenching you will then sit down to dinner and can order a few pints of whichever brews most took your fancy during the tour. Depending on when you time your visit, it could also include live music and special sampling sessions of limited edition brews.

The breweries vary from small microbreweries run by real beer artisans and independent breweries to much larger scale brewers. These are fantastic settings and the perfect place to start a big night out with the lads.

There aren't many opportunities to sit and eat dinner with your best mates inside the most hallowed ground of a beer refinery so a stag do is a rare occasion to live the dream and get an epic night out off to a superb start.