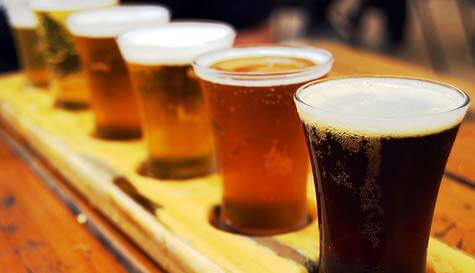 We've organised a lot of stag dos over the years at StagWeb, and if there's one thing we've learnt, it's that there's very little men love more than a tall, cold beer. You don't have to be a dedicated boozehound to enjoy a visit to a brewery though and even the most casual of beer drinkers will enjoy finding out a bit more about the history of the delicious amber nectar and one of man's finest inventions.

After all - who isn't interested in how they can take something as inherently unappealing, green, and pinecone-y as hops and turn them into something we're more than willing to guzzle by the pint? You will, of course, be raising a few glasses in the groom's honour and now you can really learn what it's all about.

So we've lined up some of the finest breweries in Europe and given you backstage access to the finest stages of beer drinking stardom. In fact, take a few notes and as soon as you get home, dig out your tools and that old bathtub that's been languishing at the back of the shed and after a few days toiling like some kind of mad scientist voila! Homebrew.

Brewery tours are a great and budget-friendly addition to any stag do and a great way to start a big night out. Speak to our team about creating your own tailor-made package with your own selection of epic stag activities.

And, yes - there will be more than a few free samples too. We thought that might convince you.