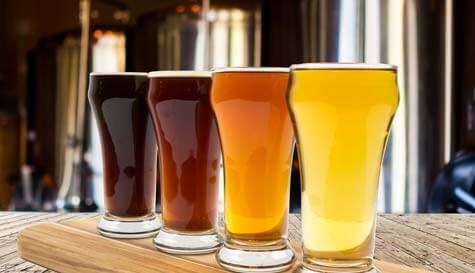 With all the knowledge we have picked up from over a decade in the industry, one of the most reliable conclusions we can make is that stag weekends and beer go together as perfectly as bangers and mash. If you want a winning activity for your manly weekend away, then this amazing brewery tour in Bristol is absolutely ideal. Perfect for those looking to gain a bit of an educational insight into the brewing process - as well as those seeking to taste top-rate tipples - it is a rousing addition to your Bristol itinerary.

You will be shown around this prestigious brewery and discover the secrets behind the brewing process, as well as a history of local beer production. But all that learning is thirsty work so you'll round off the tour with a sampling session with a minimum of two bears to sample. Cheers! Don't mind if we do.

If the groom-to-be is partial to the odd pint or a serious student of the frothy goodness that has become a rich and flowing river through England's heritage then a brewery tour will make a great addition to his stag weekend. After a day of heavy activities, a brewery tour really is a great way for the guys to have a breather and enjoy the weekend in a hallowed house of ale ahead of a big night out. Only you'll now be fully armed with more boozy knowledge and a real appreciation of how the nation's pints are made.