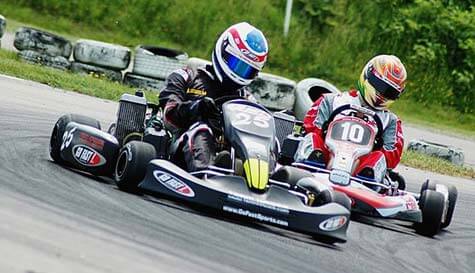 Go karting is a sure-fire Bristol stag do activity that continues to be extremely popular for one very good reason: it's epic! Fight for stag supremacy in a unique environment where you can race without the worry of losing your license, breaking any laws or writing your beloved motor off. That makes competition fierce as you all stand nothing to lose and yet have everything to gain: a bottle of bubbly and... more importantly... stag party bragging rights to last you through the weekend.

Our Bristol outdoor go karting centre offers a great combination of track, karts and tech that ensure you'll have an awesome day with all of the lads. The site's 200cc SodiKart GT4s are capable of hitting speeds of up to 50mph, so you know how fast everyone will be aiming to go from the first heat through to the last. Add to that the twisting, bending 400-metre tarmac track and you've got the perfect opportunity to bust out those racing manoeuvres and tricks you've been dreaming of since you were a boy.

The computerised track means you'll have a laser-accurate time to quantify your victory and a solid figure to attach to the slowest stag. All that's left to do is start your engines and battle for first place and the all-important podium finish.