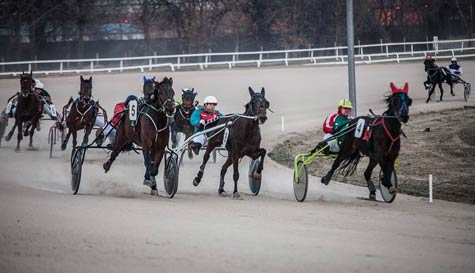 Horse racing is indeed the sport of kings and if any stags out there have yet to go to a live racetrack... where have you been? Our horse racing is a fantastic day out and gives you a real flavour of live track events. But forget overpriced sarnies and Champagne, our Budapest horse racing is more about cheap beer/spirits and former communist glory that now has it's own weird, quirky charm.

You can get up close and personal with all the action, stand on the rail and shout yourself hoarse as the runners and riders bring either high fortune or ticket shredding misery.

You'll be picked up at your accommodation by an English speaking guide who'll be able to give you a complete rundown on how to lay your bets. Picking the winners however is strictly down to you. Once you get to the track you'll be treated to a free beer each and can then enjoy the track at your leisure. You'll find bars and hot and cold food at the course if any of the lads are feeling peckish.

The day is yours to do as you wish, hopefully backing a couple of nice winners to treat the guys to a round of drinks during your big night out. The Guide/transport will meet you to take you back to your accommodation at the agreed time.

Please note; It's always best to keep your betting and drinking on an even keel. We'd also suggest that the more sober among you help keep an eye out for any stags that might be about to lose more than they'd intended. Horse racing is a great day out and we really do want you to enjoy it to the max.