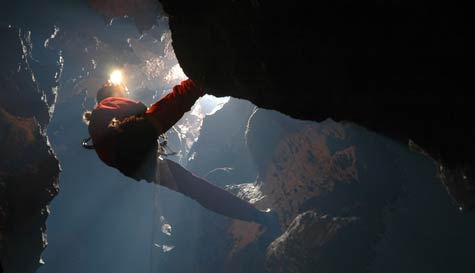 Can you brave the cave? This is definitely NOT your average stag do activity and most of the lads will probably have never experienced anything like this superb man-sized stag challenge/activity. StagWeb have some of the most magnificent cave structures within the UK and Europe waiting for modern-day Indiana Jones to explore. The experience requires vital teamwork (not to mention cojones the size of... well a cave) as you help one another through obstacles, passing spectacular natural scenery and even the most macho of stags will marvel at the outstanding beauty that has built up over hundreds of thousands of years and is unspoilt by man...

You'll all learn about the history of some truly amazing caves and then get down and dirty and fully hands-on as you crawl, climb and squeeze through many crevices in the dark, silent environment of the caves. It's a great combination of thrills and fun as well as providing a chance for some quality banter well into the night.

Stag Prank - We'd also suggest as stag party captain you show the lads an envelope before entering saying you have written a secret forfeit. Then as soon as you hear the first stag do an impression of "Gollum" (which we can assure you is inevitable) reveal your prediction and forfeit "First man to do an impression of "Gollum' owes the best man and groom a pint!".