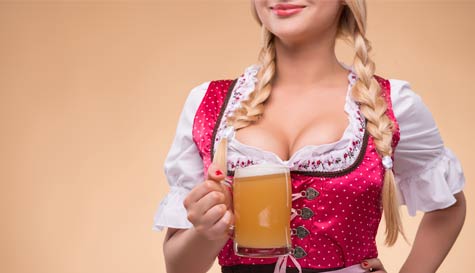 When you're strangers in a strange town it can be difficult to know just where to begin the evenings drinking festivities. With Cologne producing some of Europe's finest beers, it would be almost a stag party crime to waste precious drinking time walking the streets trying to find good pubs or going into the wrong ones.

StagWeb can remove that potential pint predicament by providing you with your own local English speaking guide who will lead you on a drinking tour of Cologne showing you a few sights but most importantly introducing you to some fantastic bars with their local knowledge of the latest and hottest bars in town.

You'll be able to enjoy a beer in each pub and with so much brewing going on in this beer-loving city that means 3 new brews to tick off your own beer drinking bucket list. You can also ask your guide for local and German drinking customs as well as getting pointers on the best national spirits to sample.

The local beers are known as Kolsch and pretty much every good bar, restaurant and hotel brew their own special brews giving you plenty to sample during your stag weekend (although we'd remind you to always drink aware) to make sure you enjoy the best of the festivities without suffering too much the day after.

Cheers!