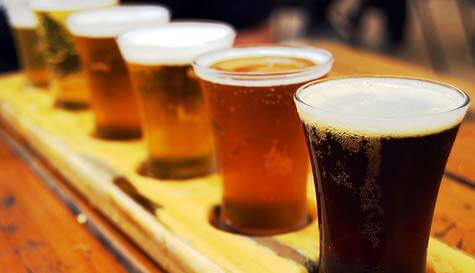 There are a number of things the German's are very good at; automotive design, producing racing drivers, taking penalties against England but pride of place on Germany's roll call of excellence must surely go to its beer.

The tradition of perfect Teutonic liquid gold stretches back centuries with national beer purity laws dating back to 1516 and while the exact ingredients are closely guarded secrets this fantastic brewery will welcome you inside to see just how they create the amber nectar.

This is an independent brewery that has been owned by the family dating back to 1830. The tour itself is run by the brewery and hosted by an English speaking guide who will take you through every part of the brewing process. If you're keen home brewers then take along a pen and paper to get tips as the hosts are really genuine guys who are more than happy to answer questions from real beer enthusiasts.

The brewery has also recently extended to making gin as well as flavoured waters. There is, of course, an onsite brewery shop for you to take a few extra samples away with you. Well, you wouldn't want to risk becoming dehydrated on the way back to the hotel room or anything.

You'll also learn about the history of German beer production which is celebrated (and drunk) the world over.

The tour will be rounded off with a glass of the brewery's superb beer and you can trust us, there really is nowhere finer to taste beer than within the breweries own walls. It simply doesn't get fresher than that. Right down to the exacting way the beer is poured, this is a master-class and education in total beery excellence.