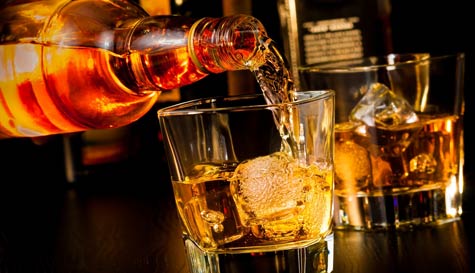 If you have a thirst for knowledge, our trip to see just how the good stuff is made and just where the name came from (two points for anyone who said "uisce beatha", Gaelic for 'water of life', your QI call up awaits). Whether the groom is a big fan of whiskey or his uneducated palate doesn't know his Bells from his Beam, our distillery tours are perfect whiskey education. Ideal for stags who don't just love drinking because it makes them fall over but enjoy it because of the enormous amounts of skill that goes into producing such exquisite flavours.

The spirit has always been the drink of cool movie stars and hard-edged rock 'n' rollers and is also the lifeblood of some of the coolest cocktails known to stag-kind. In fact, there's more than a good chance that at least one of the stags will be drinking his own preferred brand over the course of the weekend.

Whiskey is, of course, a delicious drink, and some of the finest brews have come from destinations like Edinburgh and Dublin which coincidentally are both awesome locations for your stag party to go on a distillery tour that's sure to keep you and the boys informed and well-watered as you learn about this awesome drink.

So if you and the lads aren't strangers to the odd glass of Jamesons or Glenfiddich, or you've only ever paid attention to that one Jim Beam advert because of Mila Kunis, our distillery tour is sure to provide a fascinating look at an alcoholic beverage that has seen many a stag off with glasses raised amid the bad jokes and threats that what happens in the glens stays in the glens.

If your thirst really can't wait, then you're actually in luck, we can arrange a private tasting session for you and the boys! After all, this is even better than the proverbial p*** up in a brewery, this is the holy grail of brewing establishments for you to learn, discover and of course taste test. We'll drink to that!