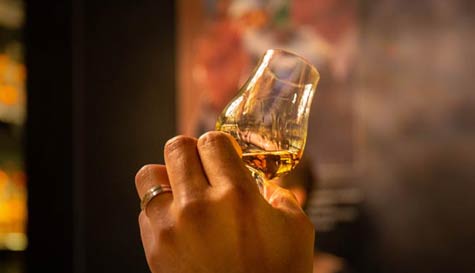 Whisky loving grooms and their guests will love this tasteful trip through the world and history of Scotland's finest invention (yes, we know Scotland have invented so much, some of it light saving… but come on, this is whisky!).
Your visit will kick off with a ride in a whisky barrel as you learn all about the production and maturation of whisky. In fact, anything you could ever want to know about uisce beatha (water of life).
The next stop is a walk through the world's largest collection of Scotch whisky. Sadly, you won't be able to sample them all, but you will be joined by a whisky expert who'll show you to a private room. Here you'll have a fun whisky sensory quiz where the best player will win a prize. Then you'll learn how to distinguish whiskies from the four different regions and be given an exclusive whisky miniature.
Next up it's time to get tasting, you'll head to the tasting room and learn the difference between grain, single malts and blended whisky and get sampling.
Finally, you'll blend your own whisky from a selection of regional malts and grain whisky. Your finished blend will be bottled (100ml) for you to take away as an awesome Edinburgh stag do memento.