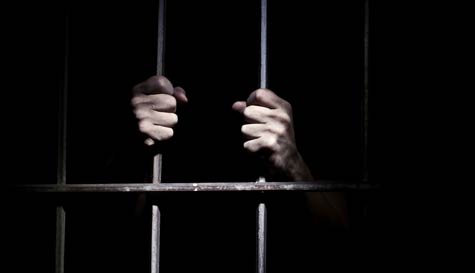 This Edinburgh stag do activity is a superb test of stag intellect, brainpower and staying cool under pressure. It's also a case of survival of the fittest as you literally will be fighting for your lives (or at the very least getting a real slagging from your fellow stags who might emerge victorious at your expense).

The format is fairly simple; there are two separate games that can take a maximum of 6 stags. You'll need to split your group into two teams with the brainpower shared out fairly evenly, however, don't be swayed by qualifications or those that claim to have the highest IQ, this is all about lateral thinking and the sharpest tools in the box might not turn out to be the stags you immediately thought of.

Once the teams are set you'll be locked in your rooms with just 60 minutes to solve the puzzle and break free. If not... "Game over".

Escape Room 1

Who'd have thunk it? You and the guys have made the grade and are about to board the International Space Station. The bad news is things are about to go horribly wrong. After being hit by an asteroid the station's escape pod is going into meltdown and it's your only ticket out of there.
You need to get the capsule back in working order before returning to earth. You have just 60 minutes before the Station before the next asteroid shower passes, at which point you'll need to sit down, strap in and kiss your space suit-wearing asses goodbye!

You'll need - This mission is not for the faint-hearted. It will test your physical, mental and team working skills.

Escape Room 2

A mad follicly challenged professor is hell-bent on inflicting baldness on the good men of Edinburgh. He's planning on releasing his secret formula into Edinburgh's water supply which could cause widespread panic among the men and women of this fair (ginger and dark-haired) people of this fine city. It's also suspected his tonic might have far more sinister side effects.
Your team of 1st class agents have been hand-picked to go into his lab and retrieve the formula. However, you have just a 60-minute window of opportunity before he unleashes another of his secret weapons. On you!

You'll need - Ability to think outside the box, good detective skills and a quick-thinking team.