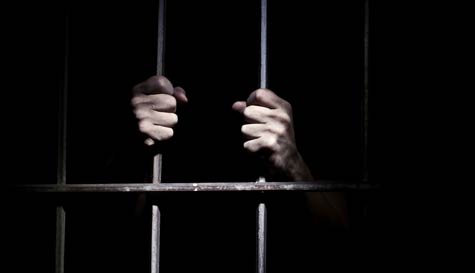 You'll need teamwork, smarts and preferably clear hands in this fantastic stag do challenge that could see you and the guys banged up. For good.
The escape room really is just that, locked in a room, you have 60 minutes to solve the case and get away. Before it's too late. And remember, you have a duty to bring the groom back in one piece. Up to 6 stags can enter each room. Groups of 10 - 12 can race each other to see who can break out the fastest and who doesn't manage to escape at all.
There are two separate rooms to escape from:
The Scarlet Room
PI Jack Armstrong's world has been turned upside down. His office looks like it's been ransacked too. But even worse, it appears he could soon be 'the late Jack Armstrong'. Someone is out to put an end to his detecting and they don't seem to mind if he gets rubbed out too.
It's down to you and the guys to crack his latest and most deadly case. But there could be a killer or killers on the loose and they'll be back to Jack's office in exactly 60 minutes. The clock's ticking.
The Heist Room
Yeah, you're cooler than Ocean's 11, more heroic than the Italian Job and pinker than The Pink Panther. You and your crew of master felons are going after the kind of payday that could see you all living out the rest of your lives, sipping cocktails on some Caribbean island.
You need to overcome physical and mental tests to pull off what could well be the blag of the century and make your escape before you get grabbed by the fuzz (which is painful!).